Talented Kpop group Brown Eyed Girls member Miryo has released her first solo rap album this month.
Miryo is known as one of the best female MC's in Korea as it a rarity to see one who can freestyle and give a powerful stage. Her newest single "Dirty" is a work of art. When I first heard the title I thought it was going to be a darker song but lo and behold the video gives you giggles the entire way through. The video concept is she's in a psycho ward and posses powers to enable her to take revenge on her unprofessional and ignorant nurses that are "suppose" to tend to her. The lyrics are about a guy who approached her first about being together. Well after getting together and her falling for him he quickly starts to drift and away and therefore she calls him "Dirty."
The song doesn't sound like a typical Kpop song to me. It's way more westernized, almost like a song an alternative rock group in the states would put out.
Now I ABSOLUTELY LOVE her wardrobe in this video. In all honestly I feel like when she's with the Brown Eyed Girls. the stylist put her in clothes that aren't the most appealing to her body shape and are not as feminine. Since she's the rapper of the group I think the stylist automatically think "Oh she has to look rough and hard core" but in actuallity it can sometimes make her look like the one in the group that doesn't like men. I get angry because Miryo is a beautiful woman with an amazing figure.
So I'm very happy she decided to go really sexy in this video with lace crop tops, short bubble skirts, and brights colored patterns. She looks stunning I might say!
I recognized a dress she was wearing in the video. It's the Jeremy Scott Angora sweater that Dara of 2NE1 and Sooyoung of Girls Generation have previously rocked. Miryo went with the pink color.
The dress below is very 50's style with an Aubrey Hepburn signature look; elbow high gloves.
I applaud Miryo for stepping out of the Kpop norm to produce something that is truly her. One of my boy teenaged students who's in love with BEG told me that when she debuted the song on Mnet Countdown a huge number of Brown Eyed Girls fans came out to support her. Great job guys!
Check out Miryo's new CD "Miryo aka Johoney" in stores now!
Photo credit: Nega Network
Youtube videos:
@Neganetwork
@TheKpopSubber3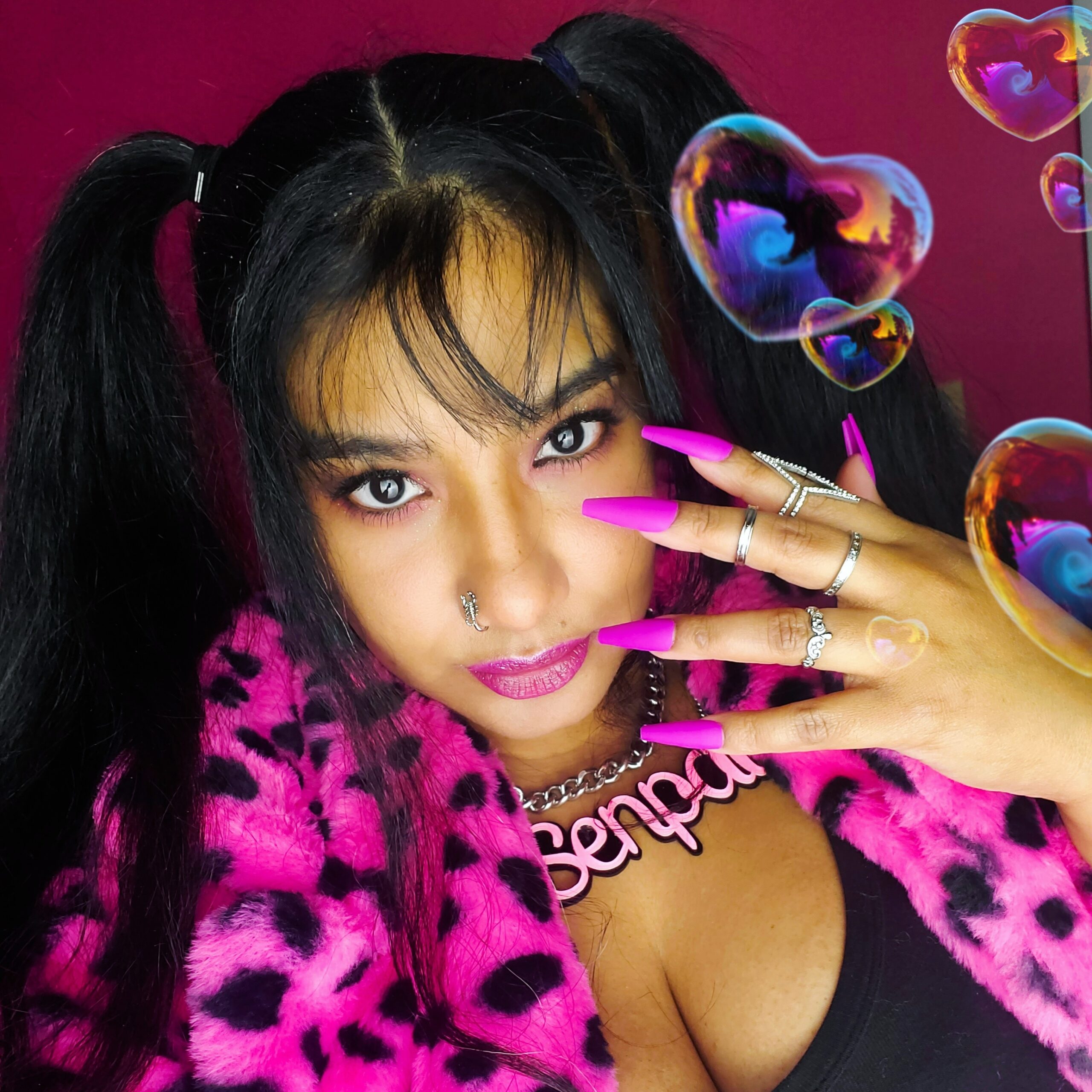 April Jay is a style and travel content creator who loves sewing, Buffy The Vampire Slayer and rocking out to One OK Rock.
Follow her on Twitter