For this installment of Cool Girl City Travel we're going to Dallas!
If you're planning a visit to this vibrant metropolis and wondering how to make the most of your time there, you're in the right place. Here I'll be sharing some of my favorite activities and cafes in the Dallas Fort Worth area.
Click here for an Interactive Map of all the locations.
1. Experience Meow Wolf Grapevine – The Real Unreal
Meow Wolf is an arts and entertainment company known for its immersive and interactive art experiences. They're famous for their original installation in Santa Fe, New Mexico, called the "House of Eternal Return," which combines art, technology, and storytelling in a unique and immersive environment.
The first Meow Wolf location I experienced was last year at Convergence in Colorado. The installations were impressive while the aliens "phoning home" storyline was quite entertaining even though the scavenger hunt to solve their mystery was quite exhaustive.
This new Dallas location is much smaller but has a lot of similar rooms as the Convergence location. I definitely won't spoil anything but this location does have a small storyline about a family. From there you explore their home and slowing peal the layers off to find you're in an otherworldly dimension. I would definitely say don't skip on what's playing on the TV or the computer upstairs.
2. Grab a Latte at La La La Land Cafe
Discovering a café with a wide variety of Matcha beverages as opposed to the typical single, basic option found in most places, is truly rare. I ended up ordered the Matcha Butterfly Tea Latte that was DELICIOUS. The way both teas mixed together without overpowering one another was amazing. I appreciated the low sugar level which made it an refreshing drink to grab anytime of day drink.. As soon as I get back home I'm grabbing my own Matcha and butterfly tea.
The décor and atmosphere at the Belt Line Road location was also quite aesthetic with steps leading up to a rock bed with cute seats and yellow umbrellas. They also sell really cute clothes including hoodies and pants sets with butterflies. A-Dorable. There were also candles and mugs with various life mottos. I was also able to get a free cute yellow tote bag.
The upscale feel of this cafe makes it a great place to check out with friends.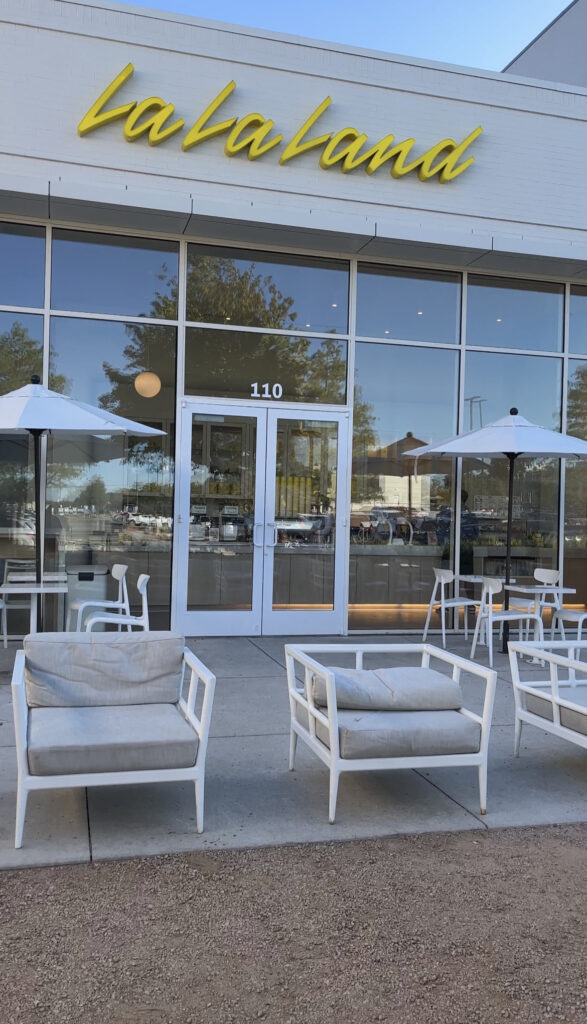 3. Enjoy onigiri at Gogogiri
It's rare to come across an onigiri out in the wild so I was super stoked to luck up on this gem while in Dallas. Once inside you're greeted by a large gold Maneki-neko (Japanese beckoning cat) with its large paw waving you hello.
The menu consists of a multitude of different stuffing to choose from for your onigiri. I went with the tonktsu that came lightly smothered in mayo. It was a great pick: flavorful and perfect for a light lunch. I honestly wanted to go back for more the next day!
Their signage inside also said they're currently still under construction so look forward to some new additions inside soon.
Bonus!
Enjoy amazing healthy eats at Flower Child
For the health conscious eaters like myself, Flower Child is a MUST try.
The lines can get long during lunch time to eat inside but the hype is worth it. I purchased the steak plate with broccoli and gluten free mac n cheese and it was probably one of the best tasting meals I've ever had a restaurant. It was so delicious that I asked my mom to make it for when I got back in town. 😀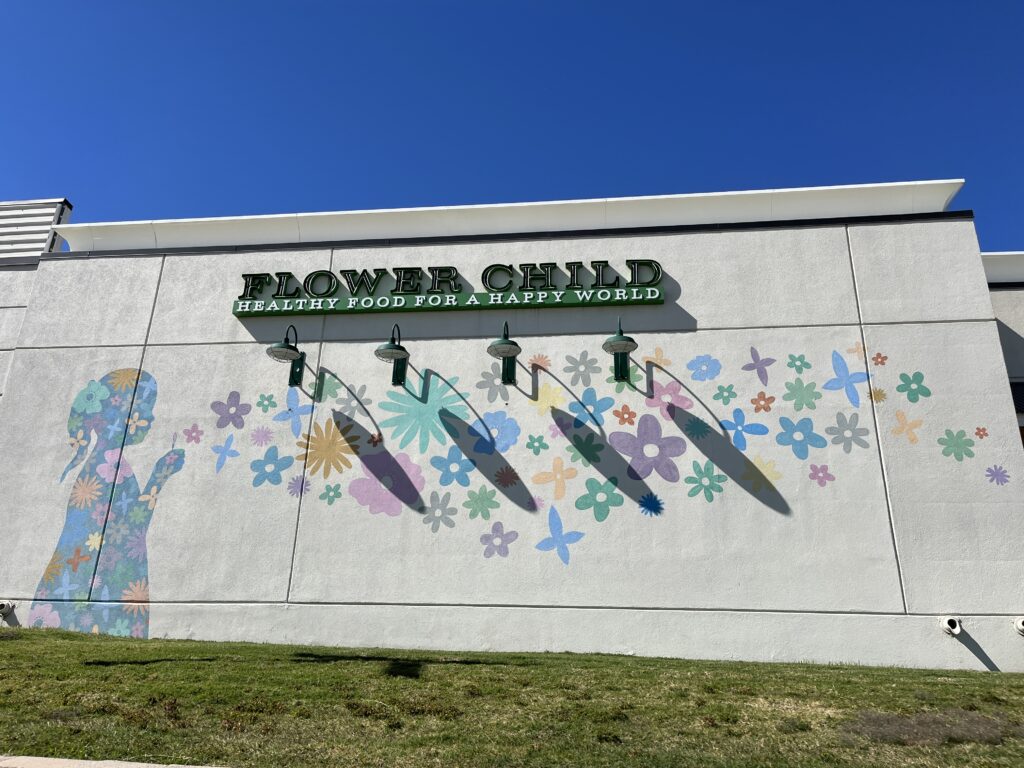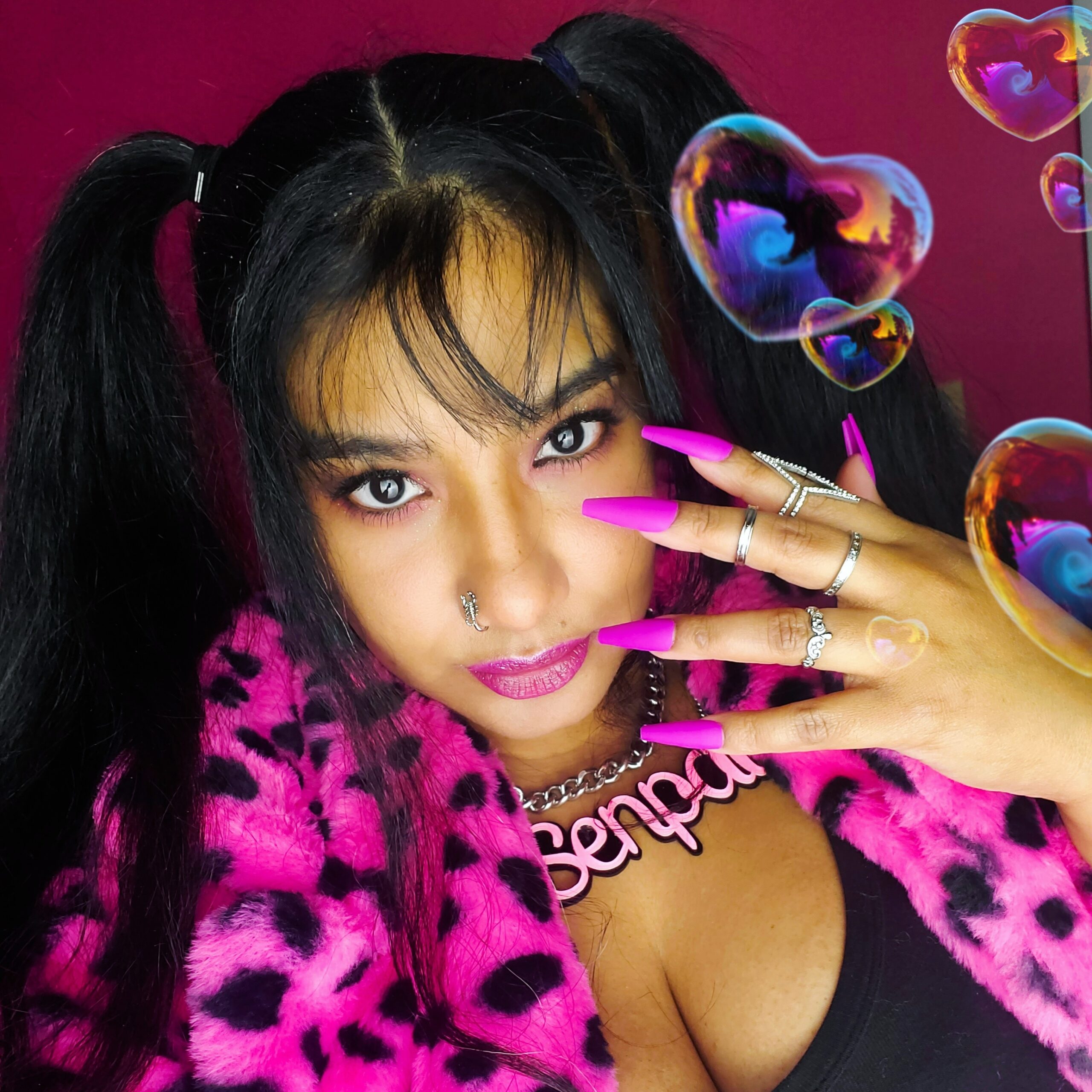 April Jay is a style and travel content creator who loves sewing, Buffy The Vampire Slayer and rocking out to One OK Rock.
Follow her on Twitter