Hello everyone!
For this first installment of Cool Girl City Travel, we head to the great North!
Honestly I never thought I'd ever want or have the chance to explore the vast upper North of the states but as of this writing I've been able to go 3 times.
Being the least populated state in the US there's not a lot of entertainment to see but because of the vast land there are many scenic outdoor activities to check out. Casper in particular was quite a chill town. With all the space up north most folks just mind their business. Which is something I truly like. I spent 4 short days there but in those days I was able to experience the city and work beside the locals.
If you're looking to visit you can download my FREE Cool Girl City Travel Tips Guide for Casper, Wyoming.
What A Cute Airport!
While traveling (specifically to small cities at times) I've become acquainted with the varying sizes various cities offer. One can automatically assume the airport anywhere would probably be somewhat big and bustling but Casper Natrona Airport was quite the opposite. Easy rental car pick up the cars were right outside the doors, no one in line for security check and only 4 gates! The cons to that is since it's a small airport and there's not much to do the security will EXCESSIVELY check your bag. Big eyeroll.
On top of that there is only ONE airline that runs at Casper (Delta) so delayed flights can be a hassle because there are virtually no other options. I began to get anxiety when the one flight out for the day was delayed 3 times. Oh and flights only go between Minnesota (which worked out for me because the KARD concert was that weekend in Minneapolis.) Don't ya just love when things work out.
Cool Girl City Tip: To prevent staying another night in Casper due to delayed flights – choose earlier return flights to have more choices when looking for flights out. The later your flight the less options you'll be able to choose from.
In terms of the most surprising thing Casper offered – amazing Middle Eastern was not on my Wyoming bingo card.
Uh, Who Knew Casper Had Such Good Food
Sweet Zoey Middle Eastern Restaurant & Coffee Shop
My first time going I had a delicious Baba Ghanoush, some baklava (my favorite dessert in the world) and a smoothie. I actually ended up not liking the smoothie and had left it on the table but a cook ran after me to ask if anything was wrong with the drink and if there was a way they could make it right. So they made me a different drink which I really loved. I was extremely appreciative of their level of customer service. The next day I went back and ate the beef Saj burrito with banging tzatziki sauce with of course more baklava.
Me Hiking? Ha!
Time for transparency. I'm NOT an outdoorsy time person. I'd like to be but I don't think I was built for the wild. Though I've always dreamed of taking archery (actually that's a good 2023-24 goal.) I have though – since traveling again – pushed myself to get out of my comfort zone. I honestly get a bit scared when being in large open spaces as one can get lost quite easily. So for now I'll stick to the smaller outdoor adventures like those in Rotary Park located in Natrona, County. After the waterfall head back and take the trail up to the top of the mountain. It's a rocky 5 minute hike up (I was out of breath) but it was worth it to see the gorgeous Casper skyline.
Rotary Park and Garden Creek Falls
Now this hike was doable! It was only a short 5 minute walk from the entrance of Rotary Park to the beautiful Garden Creek Falls. Along the way you can view angelic groups of butterflies swirling all around you. Once you get to the Fall you can walk straight up to it by balancing well on the rocks. There were kids who seemed like pros hopping all around. But always remember to watch your step! Lastly parking is free.
Last but not least this is like the 3rd city I've been to that someone has said they've seen me before. I think I have a few doppelgangers. Let's meet up and have a doppelganger party!
Have you been to Casper Wyoming or thinking about going up North? What were your favorite things to do?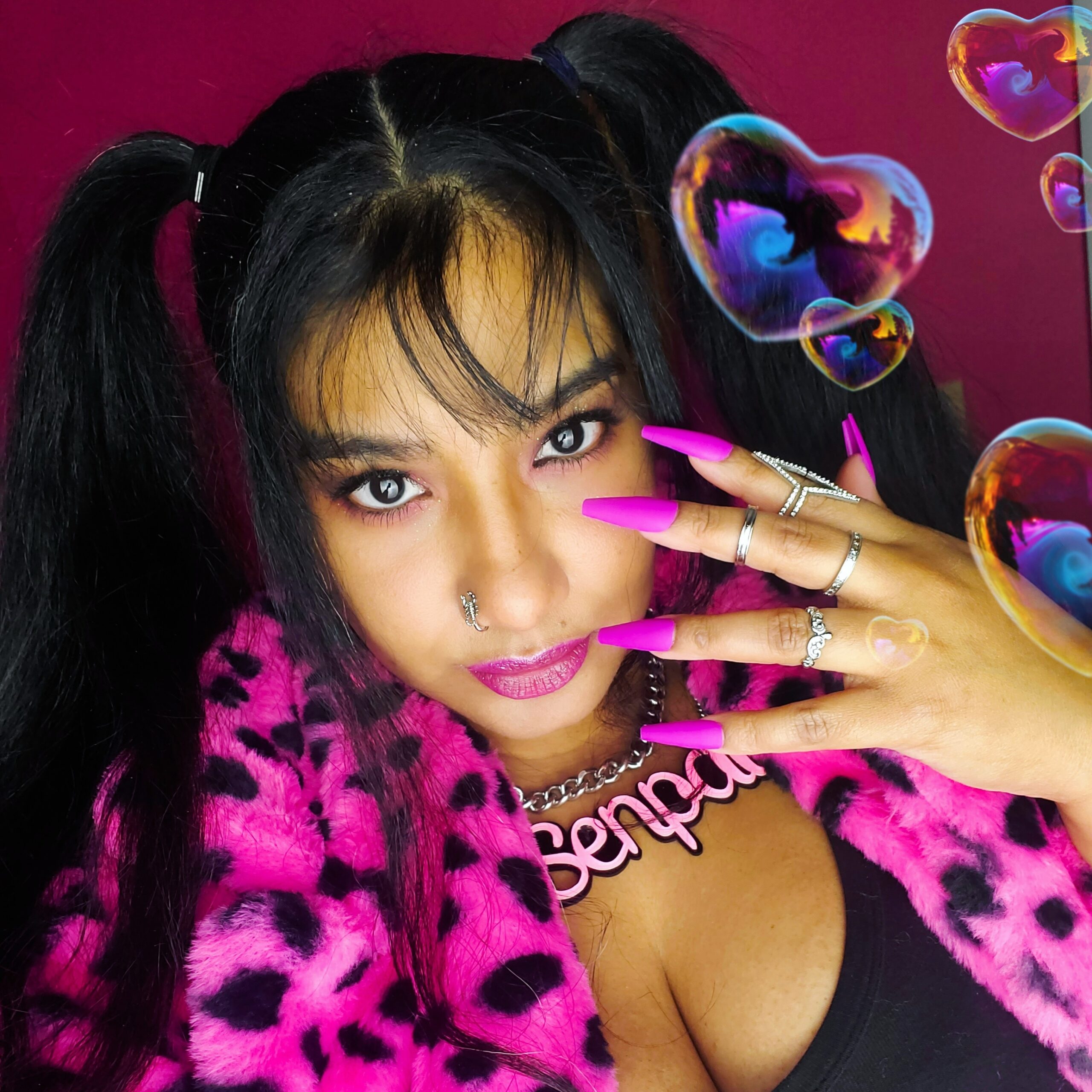 April Jay is a style and travel content creator who loves sewing, Buffy The Vampire Slayer and rocking out to One OK Rock.
Follow her on Twitter