1. Tony Moly – Crystal Jelly Cheek Pot – Evil Orange – $10.31
This blush is a must for make up lovers. It's not oily nor messy and is easy to apply when you're on the run. Also the putty texture allows you to easily control how much you put on. I love Evil Orange which is great for mocha skin tones while Angel Pink is best for paler skin tones.
Comes in Angel Pink, Angel Orange and Evil Orange
2. Tony Moly Perfect Eyes Waterproof Liner – Sparkle Green – $15.98
I really enjoy the Sparkle Green because it's vibrant and fun. And the long wand makes it easy to apply.
5 colors available
3. The Saem – Waterproof Perfection Proof Mascara – $17.11
This Waterproof mascara is the truth! It stays on all day so I never need to reapply it. Though because of that it can be a little difficult to take off so make sure you have some eye make up remover at home!
Choose from Curling and Lash or Volume and Curling.
4. Skin Food – Seaweed Real Color Lip Pencil – $10.87
I LIVE by this color. It's my absolute go to lipstick. It's very matte so I never look overly done when I have it on which allows me to wear it for any occasion! I prefer the very sleek and sexy red color lip pencil. The pencil shape allow you to have more control when putting it on because you can literally draw it on your lips. Only negative is I seem to break the container (either I have a heavy hand or it's very fragile.) Fortunately the lipstick isn't liquid so there isn't any spillage if it does break.
5. Etude House – Dear My Blooming RD306 – $12.05 (#23)
Another favorite lipstick of mine. It's not matte like the lip pencil above but it's still great. It's in a regular lipstick tube and has great moisture. It comes in 24 different colors so you have MANY choices!
Skin Food – Egg Plant Eye Makeup Remover Bar – $6.99 (ebay)
This make up is remover awesome because it's a Q tip with remover inside! All you do is twist the ring around the bar and turn it upside to have the remover fill the inside of the cotton! No remover in a bottle or cotton balls! It's all in one!
Hope you all enjoyed this list.
If you already have these products leave a review down below or let me know what your favorite Korean products are!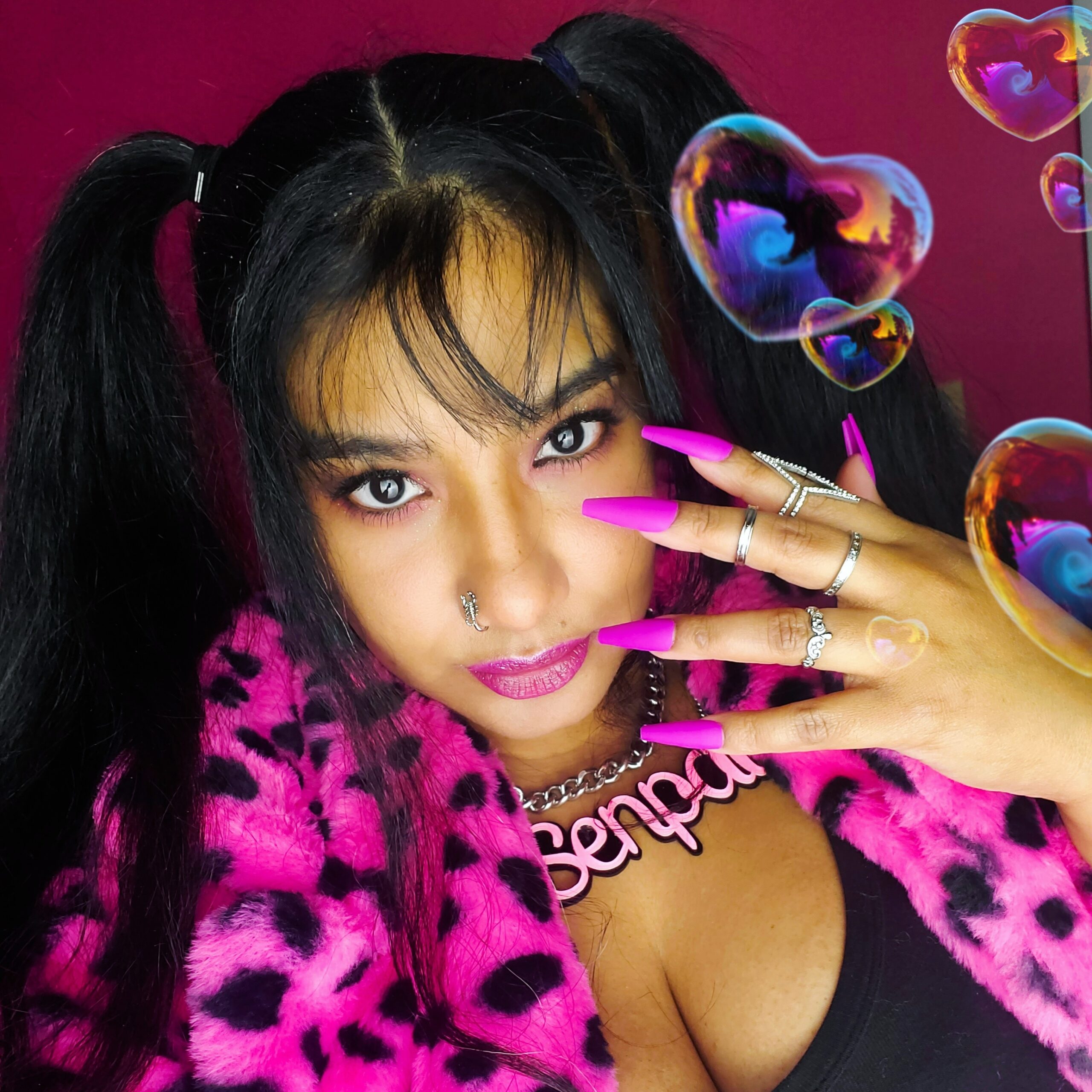 April Jay is a style and travel content creator who loves sewing, Buffy The Vampire Slayer and rocking out to One OK Rock.
Follow her on Twitter