After 3 YEARS Young Bae Dong aka Taeyang has made his comeback to the world of Kpop which is now re-titled SOLpop. I have a LOT to say about the Ringa Linga Dance Performance video, Official MV and his Inkigayo comeback stage.
– Taeyang rapping! GDYB Taekwon in the house! I've been wanting to hear him rap for a long time now!
– The sexiness apparent throughout the lyrics.
– "Baby, don't kill my vibe!"
– How the song intermixes old Taeyang (R&B) and new Taeyang (hip hop.) Love how he raps fast then slow but when the chorus goes in he goes back to crooning.
– From the chorus to the bridge to each verses, the song pulls you in and never let's go!
Cons
– Yes, it does sound a bit GD-ish but he did write the song so that's inevitable. Though I don't think GD would do a song like this, especially the way it's composed. Taeyang makes it his own like only he could do.
Overall I'm happy Taeyang went for a new sound and image. I like everyone else love his R&B side but personally I didn't want "I Need A Girl" part 2. (And really it's not my favorite song of his anyway.) I wanted the mature, sexy, talented Taeyang 2.0 that we got!
The Dance Performance




This EPIC dance performance has mind going crazy and replaying the video 10 times a day!
Pros
– The backup dancers. The dance with such force and emotion that it takes the choreography to a whole new level. J.Lo, and REQuest Crew memeber Parris Geobel from New Zealand directed the dance after Taeyang contacted her. Having these swagged out guys made everything more real. Taeyang seemed to be in his zone, he really fit. I believe Taeyang got it right where CL got it wrong in The baddest Female. Where CL seemed as coming off too hard and using cultural appropriation, Taeyang celebrated where he got the inspiration from, showed diversity and displayed his hip roots in a non "I wannna be a gangsta" way. CL should take notes.
-The diversity of the background dancers.
– The video not being shot in the YG practice studio. (brownie points!)
– The spotlight being shared with the other dancers.
– The continuous shooting that has been used in Big Bang's Bad Boy, Love Song, Beyonce's Single Ladies and Jill Scott's Let's Take a Walk. So the whole coping Growl thing is IRRELEVANT.
– The hallway scene is the truth though! It made the video seem less predicable and was quite a treat.
– The dance complimenting the song very nice. It literally made the song 10 times better.
– SIMPLE IS BETTER! (sometimes)
Cons
– Why isn't it the official video?
Now we've got the official video. I wish I were as happy about as I was the dance version.
Pros
– It's fun.
– Taeyang is FINE beyond all reasoning. OH MY GOSH he's FIIIIINNNNNNEEEEEE!!! (But I already knew that.)
– Diversity is present.
– The car in the video actually moved!
– Taeyang being very natural in the video compared to how he sometimes seems a bit forced or overdoes things.
– There were actual sexy woman in the video dancing on him.
– Glow in the dark stuff that reminded me of Sisqo's "Thong Song" video.
Cons >asaah!<
– It being delayed. Which I don't understand why because the editing is still not good. I believe it could have been pieced together better but the scenes were too fast with too many things going on. And as many times as his solo was pushed back they should have had ample time to make it right! Grr!
– The MV not being as impressive as the dance version.
– The music video editing being terrible.
– The video wasn't as shocking or memorable because it seemed some things were taken from Fantastic Baby.
– It not being like the Inkigayo teaser. I knew it wouldn't be because Kpop teasers rarely allow the video to be similar to it. But that black and white Inkigayo teaser was AMAZING. It had my heart racing and was so conceptual. That's what I think this video should have been, conceptual not literal.
– Forced diversity compared to the natural and coherent diversity of the dance video. The MV version seemed to just have asked for foreigners from Seoul Craigslist then put them in the front. BUT I give props to Taeyang and YG for giving foreigners a chance so I'll let this one slide.
– Bad editing.
– The dance moves rarely being shown in this version.
– Hitech (his dance team) dancing with no where near as much prowess and umph as the Cali boys.
– Oh and did I say bad editing?
In conclusion, simple is better!
Taeyang Inkigayo Comeback
Pros
– The vibrant and fun energy Taeyang brings to the stage.
– The dance moves being showcased nicely.
– The fan chants! VIPS are quite amazing.
– Young Beezy singing live! That's how you do it!
– His great alibiing showcasing his amazing vocals! LOVE IT. Idols RARELY adlib. Taeyang showed confidence and energy that his hoobae's should look up to.
Cons
– The stage could have been better constructed and designed. It should have reflected the video in some sort of way. Have you all seen 2NE1's comeback stages for FIL and DYLM? The both reflected their videos, sandy beach and party time. Hopefully MNET Countdown and the rest of the music shows will have a better stage set.
– I desire
– Inkigayo's jacked up translations of the lyrics "We party ain't so hard." Wtf is that?
So that's it! I want to know how you feel about the video? Let me know in the comments!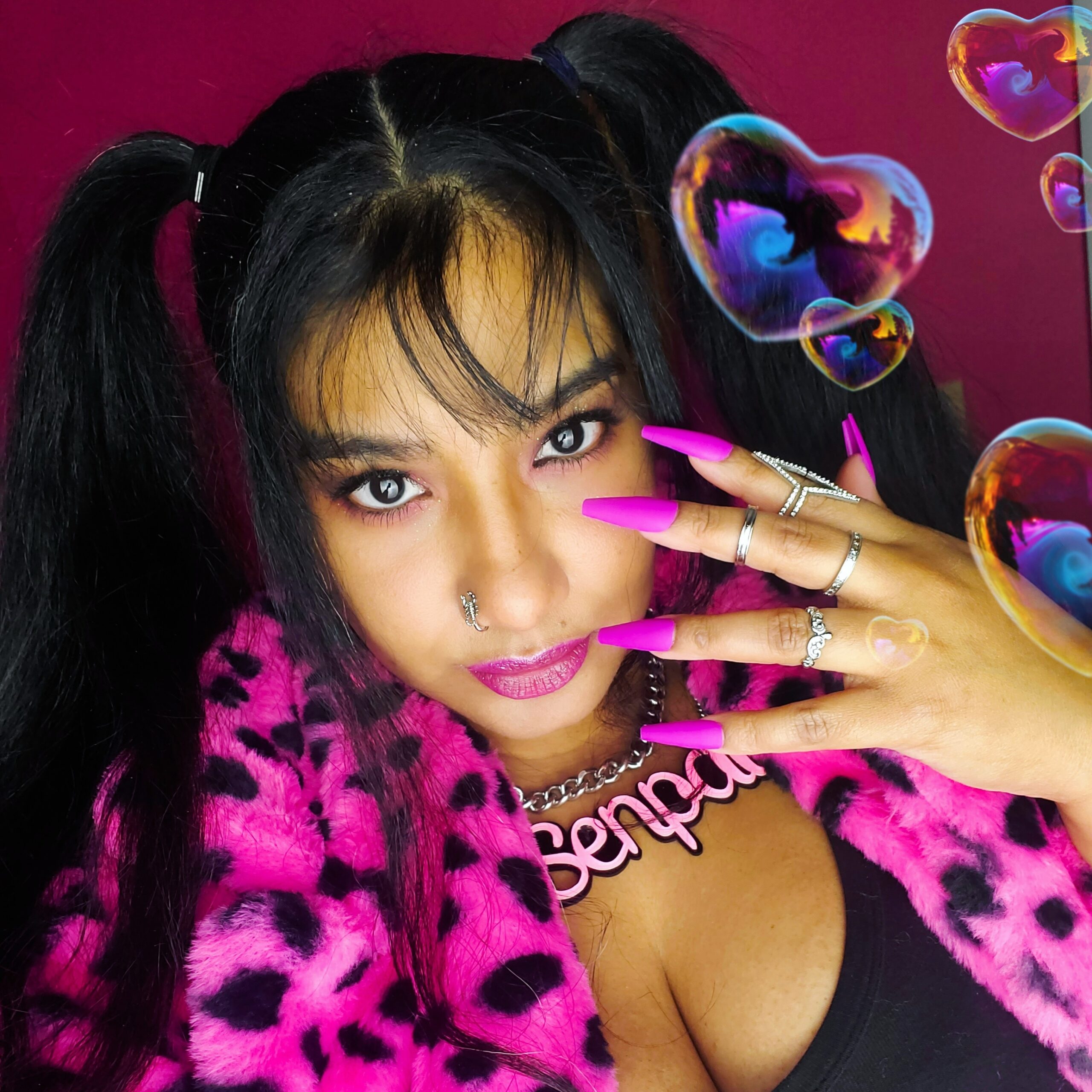 April Jay is a style and travel content creator who loves sewing, Buffy The Vampire Slayer and rocking out to One OK Rock.
Follow her on Twitter