No matter how many times I see GD in concert he never ceases to amaze. The One of A Kind World Tour Finale in Seoul was filled with new releases and high energy from one of Korea's most famous singers.
And they sold boxes of Oasis Chocolate Pies GD OOAK Edition! I bought two boxes!
While standing in line purchasing tickets I swear I ran into so many people I knew and ran into people who knew me from my Youtube and blog! On the first day I was standing in line when the suddenly the girl stading a few people behind me asked if I was the Pink Fashion Ninja from Youtube. Then we chatted it and come to find out the guy standing behind me was a guy from Mongolia who asked to take a photo with me at the OOAK Concert in Seoul in March! Then I hear my name somewhere and it was a girl I befriended from GEPIK orientation because of our love of Big Bang! Swear. Then Sunday night a gal from Germany who as in line also started up a conversation, then while walking I ran into a frequent commenter and reader of my blog named Daisy! THEN while inside trying to decide if I should buy another light stick (lol) a girl says hi to me and giggles. I wasn't sure where I knew her from but come to find out she was subscribed to my Youtube channel! Shout out to Kiki!
Daisy and I!
Performing "Crooked"
As most of you know, he premiered two title tracks from his Coup d'etat album (which at that time hadn't been released yet.) He showed the video for the dark and regal "Coup d'etat" then gave us another present by performing it for the first time also. Talk about feeling like one of the luckiest people on earth! Later on in the show he then premiered "Crooked" and gave us a performance we'd never forget. That song is AMAZING live and so much fun. I attended both the Saturday and Sunday night show with great seats. Fortunately GD walked around the arena just a few feet away from me! (At the Big Bang Alive Tour the Finale I was close enough to touch him but was in so much awe I just gazed at his swaggalicious aura.) 😀
While there we were also treated to special guests. On Saturday night Akdong Musician's Lee Soo Hyun, CL, Tablo and Seungri joined GD in stage with the latter performing a few solo tracks. Sunday night the big dogs came out: 2NE1 and BIG BANG. 2NE1 performed a few songs including "Do You Love Me" while CL busted out with "The Baddest Female." I actually felt Big Bang wasn't going to come (even though it was rumored they'd be there) because GD had already performed "Blue" "Bad Boy" and "Fantastic Baby" by himself. I honestly thought I would shed a tear if I weren't able to see Taeyang! But lo and behold Tae Tae came out with the others to present a cake to GD. THEN they all resang the songs together, AND TAE TAE CAME OVER HERE! Yes, he did…
TAE TAEEEEEEEEE!
Minzy!
The Kings
Big Bang fixing Seungri's jacket.
So it definitely was an amazing night. One weird thing though was GD/YG allowed filming and photos at the concert which has at least in my 2 years attending their concerts has NEVER happened or been allowed. Not sure why. Maybe to them it was free publicity since GD was releasing new singles. Maybe. Another thing I love is how Big Bang gives so much love to their Korean VIP's. No matter where they travel and how many people love them the world over, they always save the best shows for Seoul. That's some major VIP love right there.
GD couldn't get out of his costume!
I took over 400 photos so if you'd like to see the whole collection head on over the Pink Fashion Ninja Facebook page, like it and view the OOAK Finale photo album!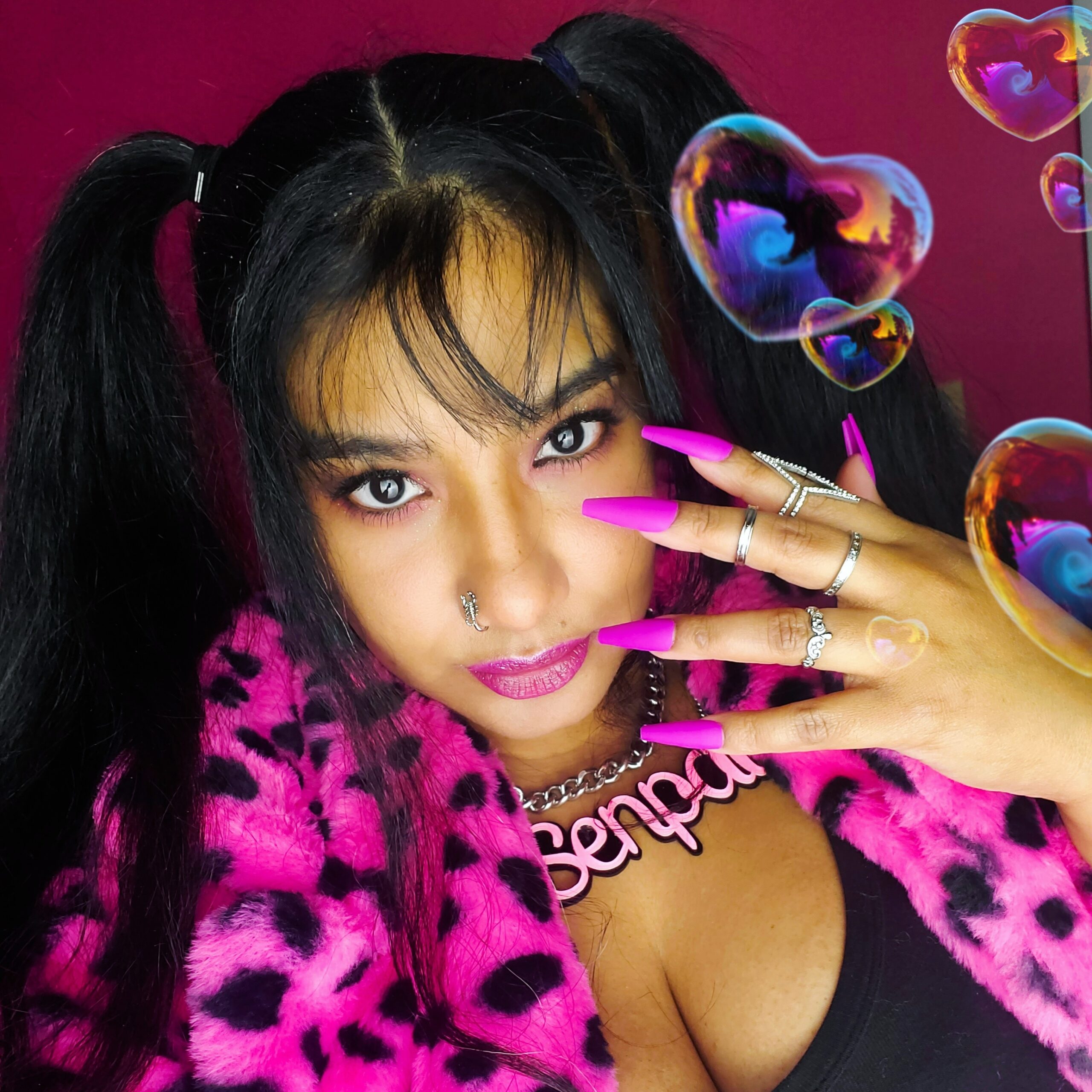 April Jay is a style and travel content creator who loves sewing, Buffy The Vampire Slayer and rocking out to One OK Rock.
Follow her on Twitter