BIGBANG is back and sexier than ever! I personally have been waiting for BB to show their sensual sides and bring some R&B back and that's exactly what they did.
The overall concert was amazing (of course) but it was definitely different from their Alive Tour and GD's One of a Kind Tour. It was quite sexy to my surprise! I for one have scratched my head the last couple of years in wonder why BIGBANG has never released a grown and sexy song. Now of course, Taeyang released enough of his own solo sensual songs to fill a bucket and has no problem crooning "you're my chocolate, my sweetest chocolate, I really wanna have you" to make me happy. But overall BIGBANG has kept is PG. I mean there should be a balance right?! Rain has "I Do, I Do" but also "Slowly" or Taemin has "Danger" but then the flirty "Play Me" or "Ace" (and he's just 22!) Or how about a (not so) subtle innuendo like Beenzino's "Jackson Pollack D***. There are many options!!
But Saturday night turned everything on it's head with a new grown, or how YHS himself put it "Now all the members are in their mid-20s and they should be able to do things without restriction." Amen Yang Hyun Suk. Preach!

Since we're on this topic let's jump into the Loser video with TOP making out with a woman! Or during the clips for MADE, a drunk Taeyang and GD having a sensual mental meltdown with a Ringu type chick coming out the TV! So much was going on my little heart couldn't take it all. 😀
The "Loser" video actually really reminded me of their video for "Blue" with a cross between GD's "Crooked." The song took a minute to grow on me but I've now got it on repeat non stop.
And during the concert they also revealed their newest single "Bae Bae!"(Maybe they're related to Hurricane Chris?) Now only the lyric video was released for it since apparently the video is RATED 19+! 우와~ So excited!
But with the concert being a bit more sensual it actually made me a bit concerned because there were so many children there! Though it was really awesome seeing so many young children there to enjoy BIGBANG becaue they could easily like much younger groups such as EXO or BTS. There were even groups of children they were brought there to which I know BB had to be more than 10 years
older than them. Just a few seats down from me was an ecstatic, crown light stick toting, 10 year old with her mom having the time of her life. It actually brought much joy to me to see such a young fan enjoying the legendary music of BB and knowing that there is something special about them. There were also plenty or young guys (quite good looking and had me wondering what hole in Seoul they've been hiding in) and many ajusshi's and ajumma's! They were looking onward as senors giving approval to BIGBANG'S success and strides in making Korean music popular the world over. It was quite inspiring.
So overall, the concert was greatly managed and has increased in organization since the first YG concert I attended in 2011. You can definitely see that they're preparing themselves for the world stage because many are looking to them. And speaking of the world, lo and behold BIGBANG is starting so show diversity in their videos! The MADE videos had women of 3 (possibly 4) different nationalities so they've heard the frustration of international fans. Or maybe they knew that if they put woman of different races in it, that those respective fans would imagine themselves as that girl and they eagerly throw their money toward expensive concert tickets and merchandise!
I see you YG, I see you.
And that's it! Hope you all enjoyed this short fan account of the BIGBANG MADE TOUR IN SEOUL. I will mark this as my 7th BIGBANG concert and 13th time seeing GD. So as you can see I've already eagerly thrown my money towards them a bit too much. Time to real it back yo!!
Enjoy the photos below and I hope you get to see BIGBANG in a city near you for the MADE tour!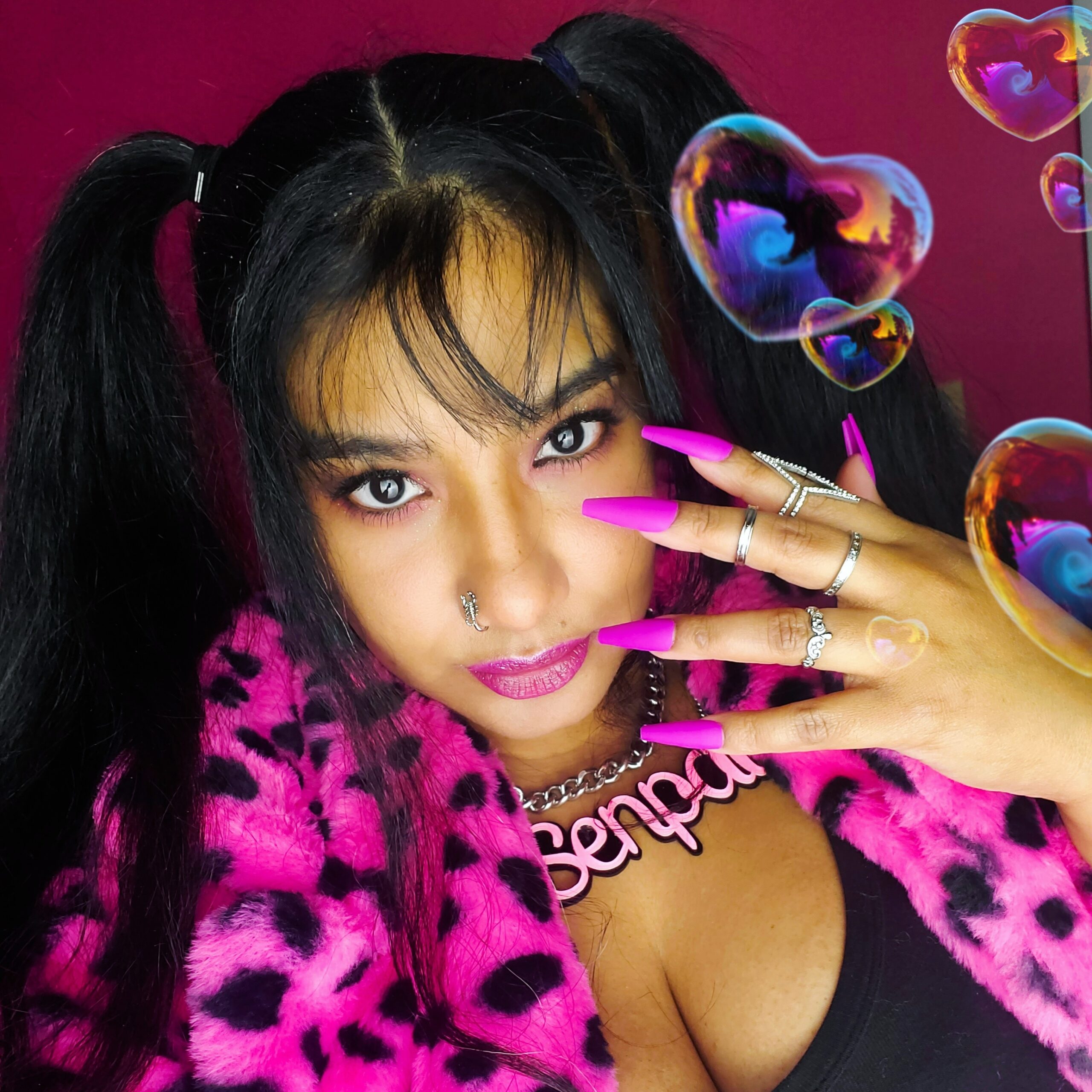 April Jay is a style and travel content creator who loves sewing, Buffy The Vampire Slayer and rocking out to One OK Rock.
Follow her on Twitter