Life wise, 2019 has been
쓰레기, but in regards to seeing my favorite artists this year it's been freaking amazing. This year I was able to see countless Kpop groups as Kpop has expanded greatly in the USA and become much more
accessible
. So with that it was an added bonus that my top 3 favorite
Japanese
artists have increased their
accessibility
and making multiple stops in America as well!
You all know I'm THE FIREBIRD aka Miyavi's biggest fan as well as a huge BabyMetal fan. I'm also an Agent: the fan club name of FEMM, Far East Mention Mannequins! They came to Con Alt Delete this
weekend
in Chicago and I was ecstatic about finally being able to see these ladies!
So you might be thinking, how are they mannequins? We'll since mannequins can't talk, they have agent representatives who speak on their behalf: Honey-B for Riri and W-Trouble for Lula. They only move as mannequins because THEY ARE MANNEQUINS and also have various staff at times carry them onto the stage and move their limbs to prepare them for the song. Super cool right?
I started following them in 2014 when they released Fxxk Boys Get Money which represented being about your money and not worrying about men! It went viral then and became known for their cute mannequin twerking!

From then to now, I've followed Riri and Lula's fun electronic dance songs and expressive videos. I really enjoyed their activism with Dance is not a Crime, a campaign in protest of Japan's Businesses Affecting Public Morals Regulation Act that
enacted
the clubs would close at midnight and prohibited people from dancing within 66 meters (a little over 200 ft) from night clubs after a
certain
cut off time.
Thankfully in 2016 the ban was lifted.
They have banging songs, stylish outfits, creative videos and are active activist? How can one NOT stan?
I also want to share some of my favorite songs from their discography for those that want to check them out!!
Their performance was so awesome. Honestly I started to tear up a little because I was so happy I finally able to see them after being a fan for so long. They signed 3 of my post cards which I was surprised at because I thought they only sign one. I got one for a friend who couldn't come so I know he'll be happy.
Check out FEMM and their awesome work!
I'm always up for discovering cool new artists so if you have any indie artist suggestions comment and let me know!
Video credit: FEMM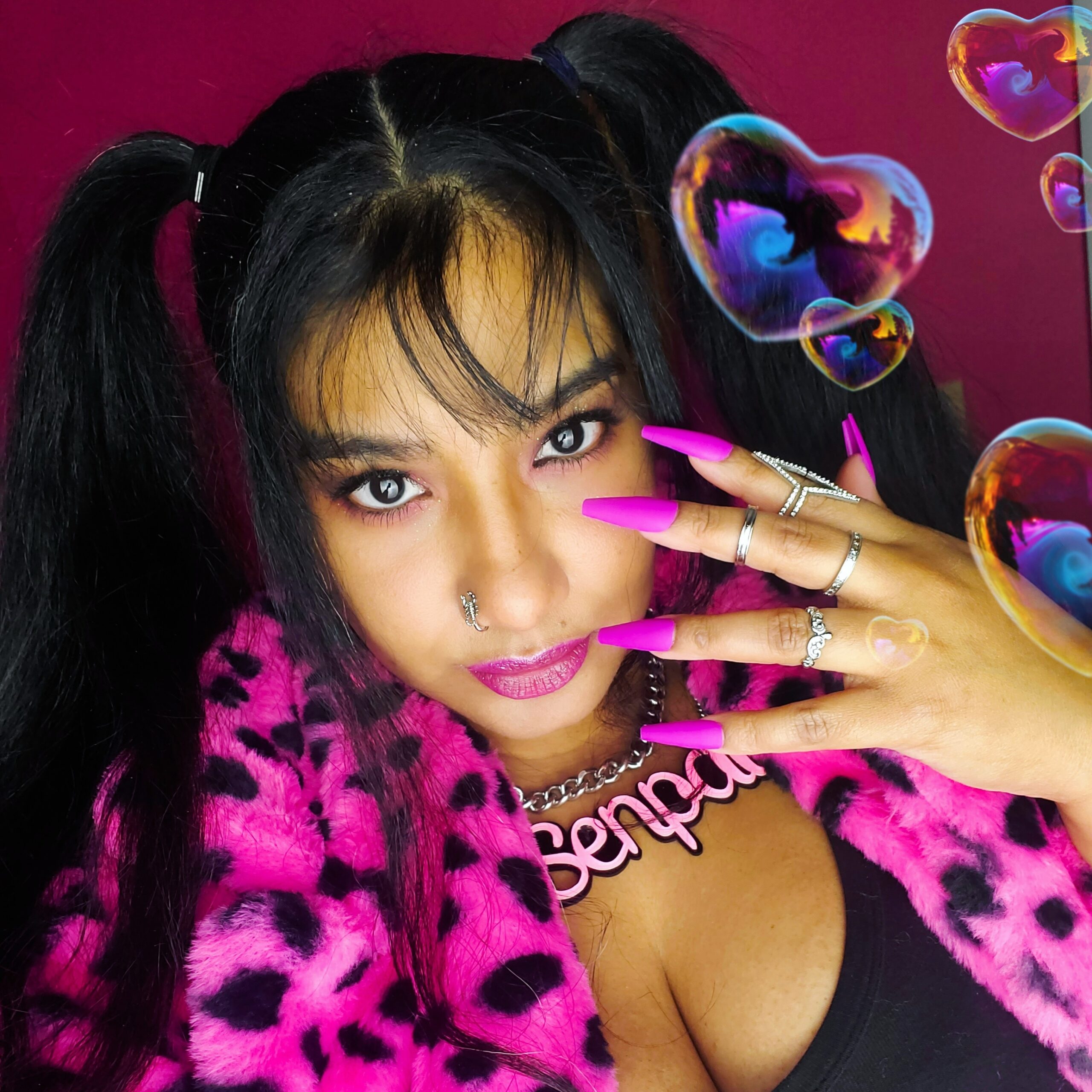 April Jay is a style and travel content creator who loves sewing, Buffy The Vampire Slayer and rocking out to One OK Rock.
Follow her on Twitter