I'm April Jay and welcome to The Year of April! For those who've followed me from SweetxAesthetic OR even further back when I was the Pink Fashion Ninja – welcome again friend!
As we go through life in different stages – so does our art. Personally, The Pink Fashion Ninja was the start of young 20 something April going through fashion school, experiencing life in Korea and learning about myself. The next iteration of myself was SweetxAesthetic where I officially started to go by April Jay. This period of my life is what one could call my Van Gogh Blue Period (no, I'm not comparing myself to the great Van but moreso the depressive period a creative can experience in life.) That time was filled with turmoil in my jobs, life and just not completely understanding what I was on this earth for. It was a long dark period. I barely made it somehow.
And then here we are in my third iteration for 2023 – The Year of April! It is a declaration that 30+ year old me loves and priorities herself. She's been through the trenches, had to figure out a lot about herself but shes finally here. That EVERY YEAR, everyday, every hour, every minute and every second is The Year of April. It takes a lot to look life in the face and say 'hey you've been quite harsh to me but I'm not taking it anymore. This story is now written by ME now.'
Okay now to lighten the mood lol, in regards to SweetxAesthetic, it will close but the content will remain on the site. I had struggled with integrating all the old posts here but felt it might make this site convoluted. And honestly, I feel it and The Pink Fashion Ninja is a time capsule of my life I can always look back on. Though from time to time I might do throwback posts on here from it with updated information. In terms of content, this one will be similar to how I usually blog but with a few variations. For one it won't include any kpop news. The Year of April will soley focus on my style (inspired by kpop, rock…anything!) I would also like to include that this site will not be anywhere near as kpop based as my previous sites. As much as I don't want to admit it – I've naturally grown from the genre.
Now it doesn't mean I don't listen to it anymore (Rain, Taemin, BigBang, Bibi ect are still my number ones) I just have aged out of certain gatherings. I moreso enjoy it solo in my own little space. I still enjoy the concerts, new releases (New Jeans, etc) but I just won't have it attached to my identity and style as much as in the past. You'll definitely still see it here but I've gotten reconnected with my inner Rock queen and I'm not letting her go! Oh and my sewing! I've made it to garments so a lot of my style will feature my own creations. <3 Please look forward to it.
Also be prepared for a visual journey through my life as YOA will include less text than my previous blogs. Specifically for style posts I want the visuals to do the talking but this won't include the travel portion. For those who follow my social media, I now travel for work so I'm on the road a lot experiencing new cities all over the country. I've been able to go to North and South Dakota, Wyoming, Massachusetts, Rhode Island, Niagara Falls and so many other places so travel will be a huge part of this journey. Honestly I hadn't been able to really travel since I lived in Korea so I feel so grateful to get back into my natural wanderlust self. I'll also be including travel guides for cities and just really expanding my content to share everything I've experienced as a young woman of color traveling.
Oh and I finally made it to Egypt! I spent my 34th birthday there and had the MOST AMAZING EXPERIENCES OF MY LIFE. I also got to do a long layover in Rome and then an overnight layover in London where I was finally reunited with my girl miss Girl Davis from our Jinjja Cha Podcast. I told you all this is THE YEAR OF APRIL and I mean it.
And speaking of podcasts, A Kpop Fashion History will finally make its return. I'm in the process of seeing how often I can post with my work schedule so please bare with me but it will make its grand return.
And there it is! Let me know what you all have been up to?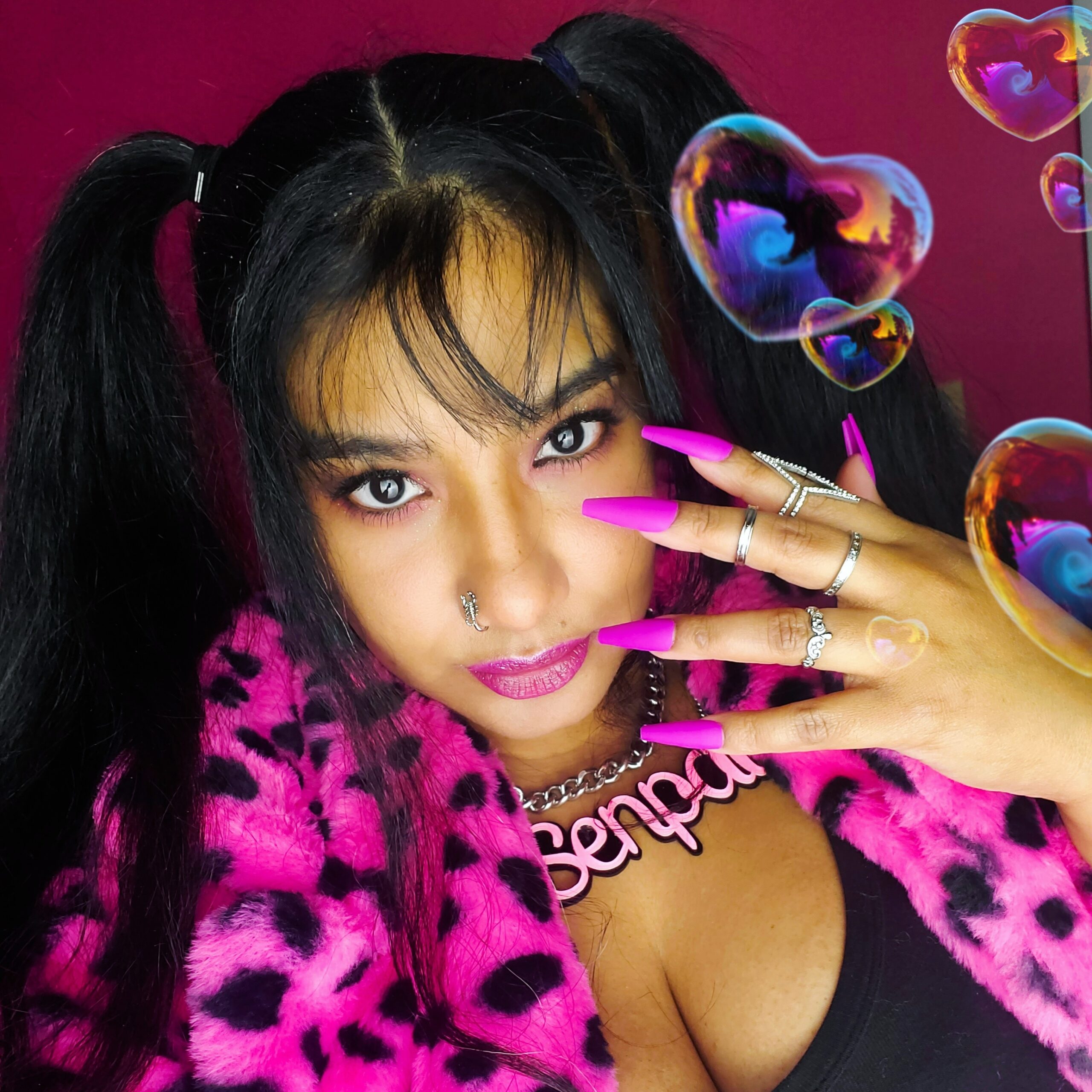 April Jay is a style and travel content creator who loves sewing, Buffy The Vampire Slayer and rocking out to One OK Rock.
Follow her on Twitter