Oh how I love to color block!
It is one of the most fun styles in fashion and really makes your creativity stretch to see what unconventional styles and colors you can combine.
For the first look a paired a yellow Akira 'Around the World' tulle dress with a cropped yellow Forever 21 cardigan. I actually bought the cardigan over 2 years ago and had yet to wear it until this spectacular tulle dress entered my wardrobe. I really love this color blocking because it uses one color instead of the usual two or three. The blocking comes in my pairing different pieces together to create a cohesive but contrasting look. Then to pair down the dressiness I added Doc Marten like boots to the fit. Dressy/street wear is my token style!
——-
This second look was one of my favorite looks to date as green and yellow
are such amazing colors to pair. I was so excited when I finally received the faux leather jacket (OMG it fit great) and shiny green pumps from SHEIN in the mail. I intended to wear the yellow Amazon tulle skirt with a fire print outfit I was going to make but decided to pair it with this look first instead. I also rarely wear turtlenecks so it was difficult to find the right fit but alas, it came together perfectly. When color blocking you can choose as many colors as you'd like to but a good rule of thumb would be 2 to 3. Here I chose 2 with my main top and bottom pieces being one color and the outer jacket and pumps being the other. If you want your color blocking to really stand out – choosing 2 colors will definitely get the style maven message across.
Shop the look
To get this fun, trendy look I paired a H&M red puffer vest with a highlighter orange turtleneck to create a complimentary cheery combination. To seamlessly blend the two hues I added a white pleated skirt and white boots. To keep the colors going I styled orange tights and red logo socks.
Tip: If you have trouble finding a balance between two bright colors – add in a neutral to create a seamless flow.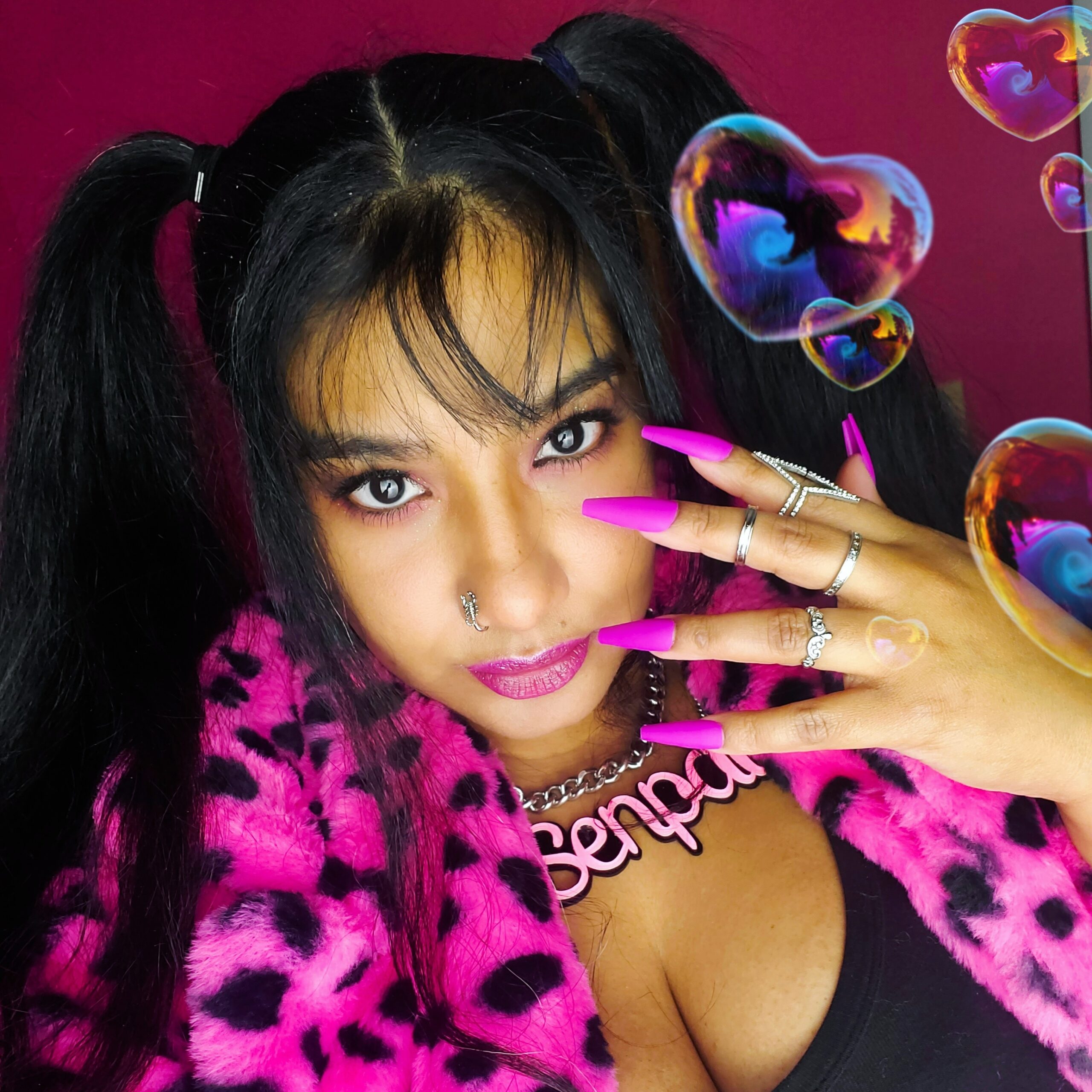 April Jay is a style and travel content creator who loves sewing, Buffy The Vampire Slayer and rocking out to One OK Rock.
Follow her on Twitter