A few weeks ago I tried to attend the Xia Junsu Tarantallegra concert to no avail. Though a friend and I were unable to go we did purchase A TON of official and non official merchandise. Below is my fan account of the concert and photos of that day.
Now there were a few reasons why we weren't able to go so I'll just start from the beginning.

I tried to purchase tickets online but they sold out in 5 minutes. It was difficult to sign up and manuver the Interpark site because it was the Korean version. The tickets were only sold on the Korean site, not the global one. Since being in Korea it's been hell trying to purchase tickets online because they make it difficult for foreigners living in Korea to purchase them. (That's why I don't understand the whole "Globalizaion of Kpop" thing.) Anywho when purchasing anything online in Korea everyone must use an ID. For foreigners it's your alien registration card. Since I've been in Korea, mine has NEVER worked which makes it even more difficult to purchase online.
So I decided to chance it and try and purchase tickets the day of the show. I'm usually always able to get tickets doing this. Last year when I missed the Saturday YG Concert I bought tickets for, I went on Sunday and purchased a new one. I ended up getting the Standing Section #98. Now with me I don't play when it comes to standing, I MAKE sure I get to the front. I did and ended up with 1 Taeyang fan infront of me. I was literally face to face with Big Bang, 2NE1, PSY, Se7en ect. It was quite wonderful BUT this concert was a totally different story.
I finally got there around 1pm after totally getting confused on which venue and area it was at. It said it was suppose to be at Jamsil Stadium BUT in Korea the actual venue name varies. It goes by Jamsil Seoul Stadium, Jamsil Olympic Stadium, Jamsil Auditiorium, and Olympic Stadium. The later is actuallly a whole different venue in another area. Needlesstosay I got very confused. After I arrived I found out where the ticket line was and got my spot. While standing there waiting an American lady infront of me starting chatting with me. I actually think we were the ONLY foreigners there (other than Japanese but I'll dig more into that later). So we chatted up being the only English speakers and were soon interupted by one of C-JES staff saying all Saturday tickets were sold out. We all sighed with heavy hearts. Ah! This has never happened before! A thing to note was when I first arrived I saw almost no Korean fans, only Japanese. I was definitely taken aback to see not many Korean fans there for a Kpop concert.
So me and my new friend left. We traveled around, ate and went to Myeongdong to buy some amazing Kpop merchandise. We vowed to return the next day to try again for the tickets.
I got there 1st on Sunday around 2pm. I would have gotten there way earlier but I was taking fashion street pics for my blog earlier that day. To tell you the truth even if I had gotten there earlier it wouldn't have mattered because again minutes of me entering the way longer line than yesterday, the staff said all seats were sold out. I left the line and texted Heather to let her know. Even though I left the line, it didn't disperse. People still stood there even though they announced there were no more tickets. (Apparently there were only 16 seats left but they ended up not selling them.)
After Heather arrived we jumped into the long official merchandise line to buy stuff. Though she had purchased everything already, she wanted more. I had gotten some unofficial stuff the day before but HAD to get the Xia Junsu carry all bag. I love bags and jumped at the chance to get one advertising the Junsu concert!
So as we were walking around chatting Heather saw a water bottle with the Xia Junsu name on it. She went over to the tent to ask how we could get one. We thought the answer would be that we'd have to buy it or that it was only for Fan Club members but no, they told us "IT WAS ONLY FOR JAPANESE PEOPLE." Hmm. Last time I checked I was living in Korea. Maybe I got on the wrong plane? With the woman saying this Heather went into a tyrant which was totally understandable.
I will summarize everything. #1 The tickets were all gone because the Japanese fans bought them all. Apparently a certain number of tickets are given to distributors in Japan for the J Fans to purchase. At every Kpop concert I've ever been to there are AWLAYS 10+ bus loads of J Fans who come. I usually just gaze, get my ticket and go about my business. but this time it effected not just me but even the Korean fans. Also there was no one who spoke English there. The only other language the staff knew was Japanese. At Kpop concerts there are usually staff that stand with mics and hold up signs. They'll speak in Korean, English, then Japanese giving instructions. There's ALWAYS English speaking services for foreigners. But at this concert there was none. It was like it was only meant for Japanese fans and some Korean. Tickets were only sold on the Korean site and when I (and a different friend I know who wanted tickets) tried to register as a foreigner on the site, it was TOTALLY screwed up and impossible to register on.
Unofficial merchandise.
All in all, it wasn't the best experience I've had in Korea. We literally felt unwelcomed which is not something Korea/C-JES should be doing to international fans who spend money on Kpop and who help the music spread worldwide. Needlesstosay I will not be going to anymore JYJ concerts because I'm positive it will be the same exact result. Heather had seen them 6 times and said it was like this at all of them. I'll love JYJ always but I will spend my money where it's appreciated. Rain and Miyavi (JRock) are my #1 musicians anyway! I will still support Yoochun and his amazing dramas, Jaejoong, and Xia's music but I'll let the J Fans give them money. I'll just watch from afar.
As you can see all the rice gifts were from J Fans.
Cute little boy posing in front of a Xia poster 🙂
This was a HUGE poster that hung from the top of the building to the ground.
Official merchandise poster.
All photos taken by me.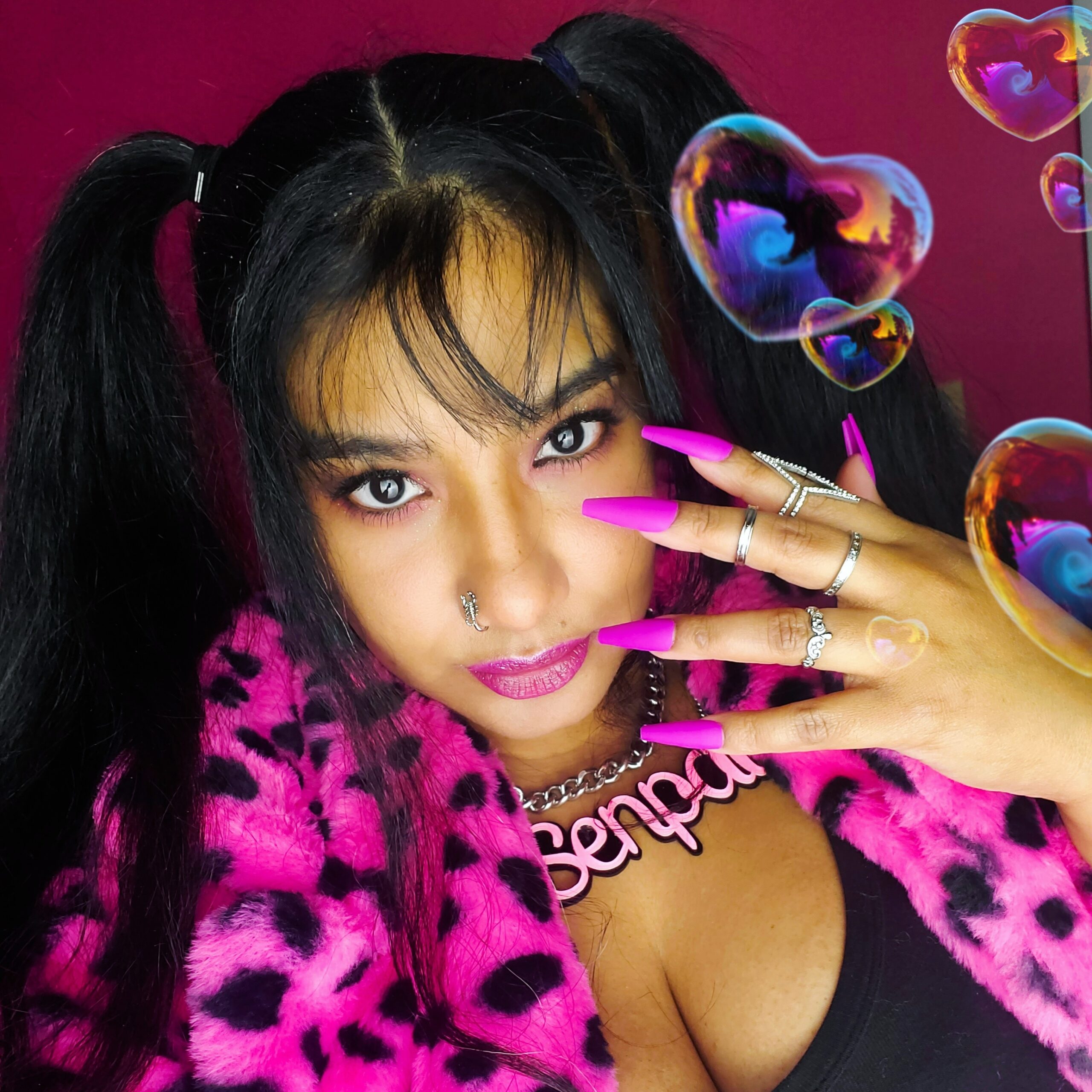 April Jay is a style and travel content creator who loves sewing, Buffy The Vampire Slayer and rocking out to One OK Rock.
Follow her on Twitter