Hey Pink Ninjas!



Today I'll be reviewing Golden Blonde Remy from
Irresistible Me's
. I was gifted a package to my liking and am trying it out to share!
After watching their informative how to order video I decided on
Golden Blonde Remy with a weight of 140 g and length of 18 in. Now I will say I'm quite inexperienced with clip/sewn in hair. For those who know me, I've always had a head full of curly hair so it's been a journey just figuring out how manage my own locks. Just now at 26 have I FINALLY figured out how to correctly care for my hair. Of course it came with making mistakes like
dyeing the front of my hair blond to look like Rogue from X-men (don't judge me.) I jumped into it without considering the maintenance that was need for bleached hair. At that time I hadn't realized that as a college student with little time to balance studies, full time work and interning, little time could be allotted for hair upkeep. Need less to say I'll never bleach my hair again! I
ended up having EXTREME breakage and dryness and sadly had to get my hair cut to an unbelievably uncomfortable length (I've never had hair under shoulder length!) for the first time ever.
So with that experience (and getting more time to care for my hair) I chose to keep my hair the way it was and just look at alternatives like clip ins to get various looks I wanted. So this will be exciting!!
Ready to check out Irresistible Me for yourself?
Use the code
IrresistibleApril
for 10% off your purchase!
Check out the informative How To Order video below!
After opening the mailing I was surprised to discover such awesome packaging. The box was very fancy and as you opened each section you were greeted with cool slogans reminding you how irresistible you are.
I tried out a few styles such as braids to see how the hair blended with everyday wear.
The Golden Blonde Remy clip in hair was simple to put it and blended well with my hair. It also happened to be the same texture as my own so it looked very natural! The clip ins had easy application and removal. I loved that I could get the look I wanted without damaging my hair. The blonde also blended in with my jet black hair well.

Negative

One hair clip piece is larger than the others so made it more difficult to hide it in my hair. When my hair is straight it's REALLY straight so adding hair to my scalp with a big bulky piece showing is tricky. It would make me feel uncomfortable that someone could possibly see the clip in my hair so to be safe I'd probably choose to wear a hat or not use that clip piece at all. (But there are 5 other pieces to use!)

Would I recommend this to others?


Yes, I think the quality is great, the packaging is creative and the hair is easy to clip in. They also send 3 extra clips just in case you need to change one. Lastly I enjoy how easy it is to comb and style.The only tip I'd give is if your hair is a different texture than the clip ins then I'd suggest ordering a whole wig. That way the look is cohesive. These clips are best with straight/flat ironed hair so I wearing them with curly hair can be difficult. But now that I have them I'll try out curling and blow drying it to see what other styles I can wear it in.


Overall I love the hair and it came out to be pretty close to the actual length of my hair (I made a wild guess when I ordered it. :D)


So that's it! Let me know in the comments if you've tried out any of Irresistible Me's products!
And don't forget to
Use the code
IrresistibleApril
for 10% off your purchase!

Photo Credit (packaging):
http://www.mihaskinnybuddha.com/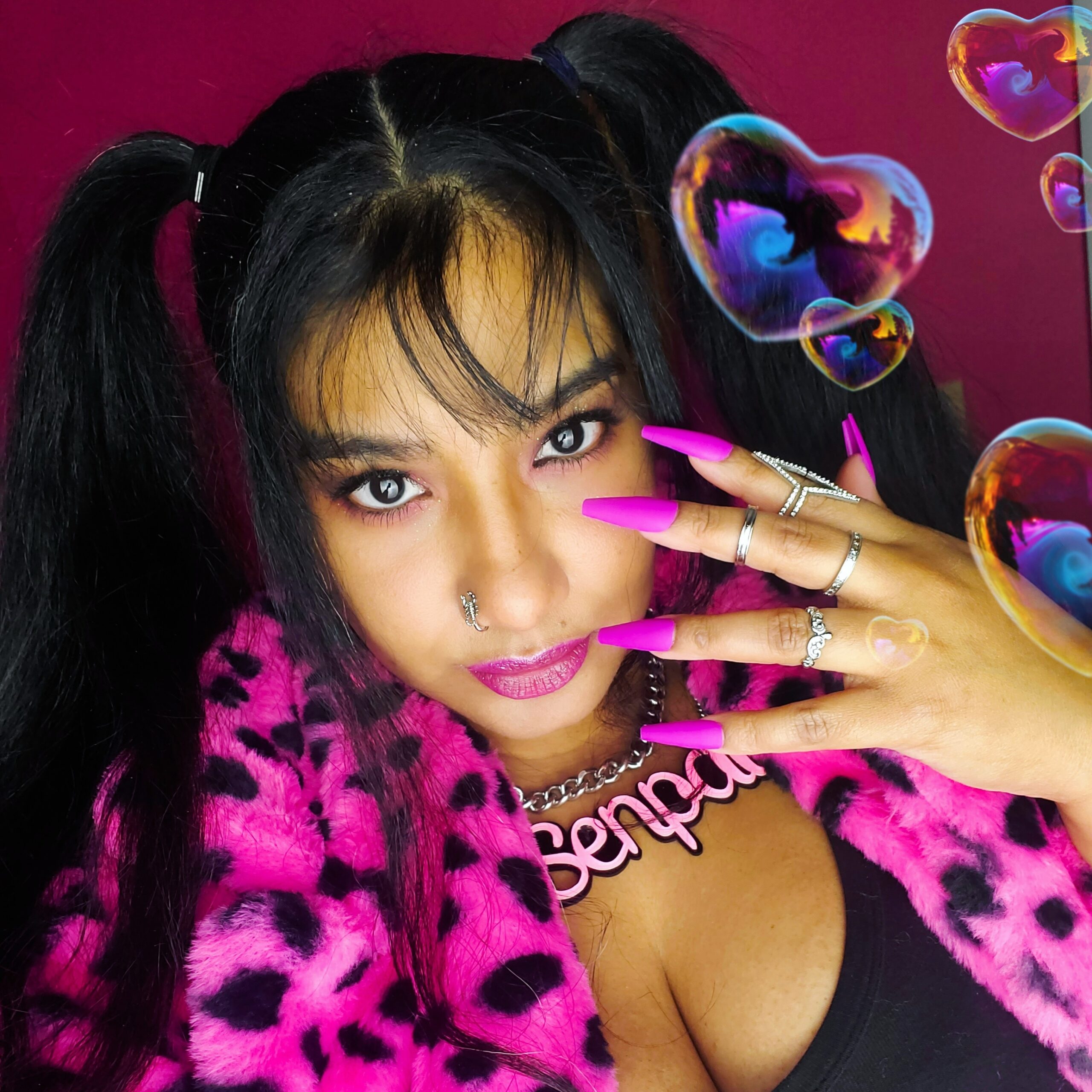 April Jay is a style and travel content creator who loves sewing, Buffy The Vampire Slayer and rocking out to One OK Rock.
Follow her on Twitter