*Sponsored
Every year February 14th either brings joy to our hearts or an eye roll. Whichever lot you're in it's at least a time to stuff our faces with decadent chocolates and some good movies. This year I'll be home but it didn't stop me from creating some sexy and fun Vday looks featuring outfits from FemmeLuxe.com.
____
Glam Serve
For my glam look I went with the Emerald Bardot Cowl Neck Ruched Midi Dress with a black and gold belt from Shein. I really loved this dress and how it fit my body. Out of all the dresses I felt this one was the best match for a Vday outing.
Casual Stay at Home/Order in Date
Since ordering in has been our go to activity ever since Covid started you might opt for just staying in. But remember, just because you're staying in doesn't mean you can't still add flair to your look. I paired the Black Boxed Cropped Hoodie Cuffed Joggers Loungewear Set (which is omg super comfy) with a leopard beret and tiered pearl earrings. Loungewear style with flair you might call it.
Breakfast Tiffany's
Audrey Hepburn has been a style icon of mine since I was young so I was so excited to finally pay homage by recreating one of her iconic looks. This was so fun try and add my own twist to using the Black Ruched Midi Bodycon Dress with gloves from Shein and a vintage hair pin. I'd recommend this look for a Vday photoshoot or a fun group Vday outing with your friends.
Additional option: If you're looking for a sexier look I'd definitely suggest the Brown Leopard Print Satin Ruched Side Slip Midi Dress paired with cute heels.
Whatever look you're going for this Valentine's Day I hope you stay safe and have fun!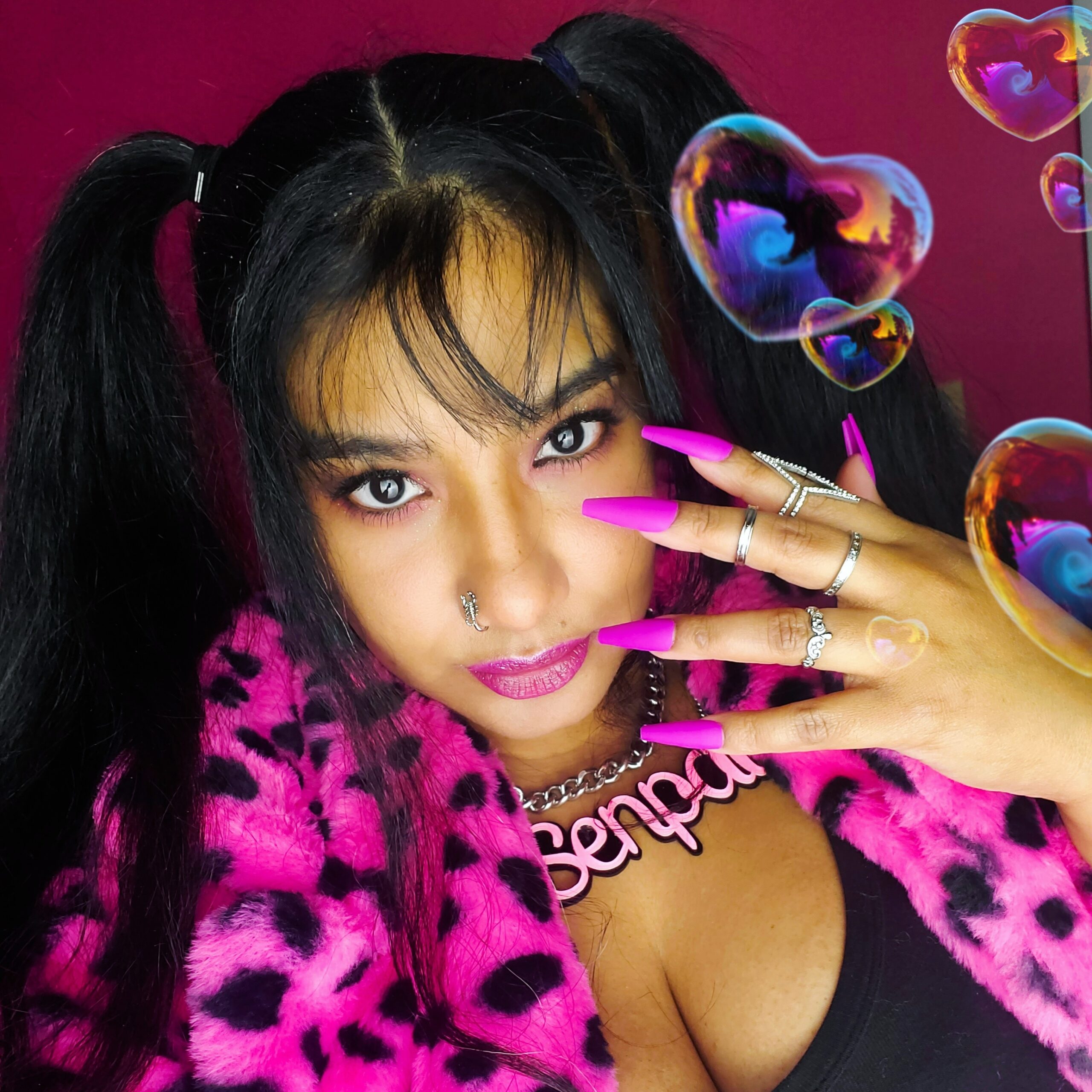 April Jay is a style and travel content creator who loves sewing, Buffy The Vampire Slayer and rocking out to One OK Rock.
Follow her on Twitter