Hello everyone!
I'm so excited to finally share my favorite Korean face products with you all! It's been requested countless times that I show the products I use, so here it finally is.
(Also scroll down the post to find out about the AMAZING skin care contest giveaway I'm doing!)
Skin Food's Honey Black Tea Jelly Foam is the #1 product I recommend. I've been using it for over a year so I can definitely attest to its attributes. Skin Food was the first Korean face shop that I was introduced to through a Korean friend so I really love their products.
This wash is really great for getting your skin in shape. It cleared up mine really well. Before I came to Korea I'd have random bumps (ache) because of a combination of hair products I was using and my hair being on my face. This cleared up any problems I had along with any blemishes. It also last a long time so throughout the year I've only had to restock it twice.
So PLEASE try this product out. I swear you won't regret it!
Honey Black Tea Jelly Foam $16.12 (this Ebay seller also includes free gifts with this purchase.)


___


Facial Water Vita-C Cream is another Skin Food favorite of mine. I use it to moisture my face after I use the Black Tea Honey Foam or any other cleanser. It smells great and gives me just enough moisture. I think this product is best for dry skin though. I actually have combination skin so it'll moisture all but my nose well. My nose carries more oil so this product makes it even oilier To solve the problem I just wipe off any excess. Overall it works. (It's almost time for me to restock on this one too!)
Facial Water Vita-C Cream $15.15
____
The Nature Republic Peeling Esthe Aqua Peeling Gel Wash is a product I've just recently started to use. It allows me to scrub all the gook and makeup off my face. You literally can see the dirt roll off your face. Afterwards you feel like a new rejuvenated person!
Peeling Esthe Aqua Peeling Gel Wash $6.44
_____
I JUST bought this last night so it isn't included in the video I recorded. I used it and it was WONDERFUL.
Skin Food
Egg White Pore Mask
is a pore minimizing mask. You spread the white cream on your face and let it set for 10-15 minutes then wash off. I placed the cream on my nose, cheeks and chin. It greatly minimized my pores but it took a lot of oil from my face which resulted in my face producing more oil. I would recommend washing your face with cold water instead of lukewarm like the instructions say to avoid this. Cold water minimizes the pores so your skin will be tighter and even more young looking!
—-
This product I picked up at The Saem. Time's Choice Blueberry Deep Cleansing Foam is a great smelling face wash. Since my skin is already in shape, I just use this products as an extra wash. When I'm in the mood for a spa face day I bust this out. I've only used it for a few weeks but it seems to be quite okay.
Times Choice Blueberry Deep Cleansing Foam $9.79
___
I also use a Makeup remover from SharaShara called Camomile Lip & Eye Make-Up Cleansing Gel. I couldn't find a single photo of it or any buy links online but when I am able to find it i will post it.
So I hope you enjoyed this post and are able to find some wonderful products that will work for you…but THAT'S NOT ALL!
This contest is specifically for my Pink Fashion Ninja BLOG FOLLOWERS! Yes, that's you! There are 3 simple things to do.
REQUIREMENTS
You must be a follower on the Pink Fashion Ninja.com
You must be subscribed to AprilShowers007
Lastly, answer the Question:
What's your favorite face product or regimen?
You can post your comment on this post or on the YouTube video (but please include your Blog Follower username in the comment,)
I will randomly chose one follower who commented and if that's you, you'll receive a
Korean Face Care Sample Pack!
All these items for you!
The Korean Face Care Sample Pack includes
Clarins Paris face set (Cleansing Milk, Whitening Velvet Emulsion, Whitening Pure Aqua lotion, Pearl to Cream Cleanser, & Day Screen.)
Skin Food Blanc Pearl Caviar Premium Kit (Toner, Cream, Emulsion, Gold Caviar Nutrition Mask and Collagen Cream, Broccoli Cleansing Foam, Egg White Nose Pack Cool Down, Royal Honey Gift Set & Platinum Grape Cell Eye Cream.)
Etude House (Collagen, Boosting Serum, & Baking Powder BB Deep Cleansing Foam)
Tony Moly (Floria Whitening Capsule Essence and Active Peeling Gel)
The Saem (Chaga Boosting Toner and Emulsion, Oriental Gyeol Emulsion and Toner, and Harakeke Mask Sheet)
SharaShara (cream, lotion and Real Sauce Mung Beans Mask)
Holika Holika (BB Cream light beige)
(Please note that these are all sample products not the actual products. Excluding the Clarins set and Skin Food Blanc Pearl Caviar Kit which are miniature sizes of the actual bottles.)
Check list 😀
1) Follow The Pink Fashion Ninja.com
2) Subscribe to AprilShowers007 on YouTube
3) Comment below answering the question "What's your favorite skin care product or regimen?
—
Love it? I hope you do. Hurry and enter! Contest ends Saturday May 11th!
Check out the brands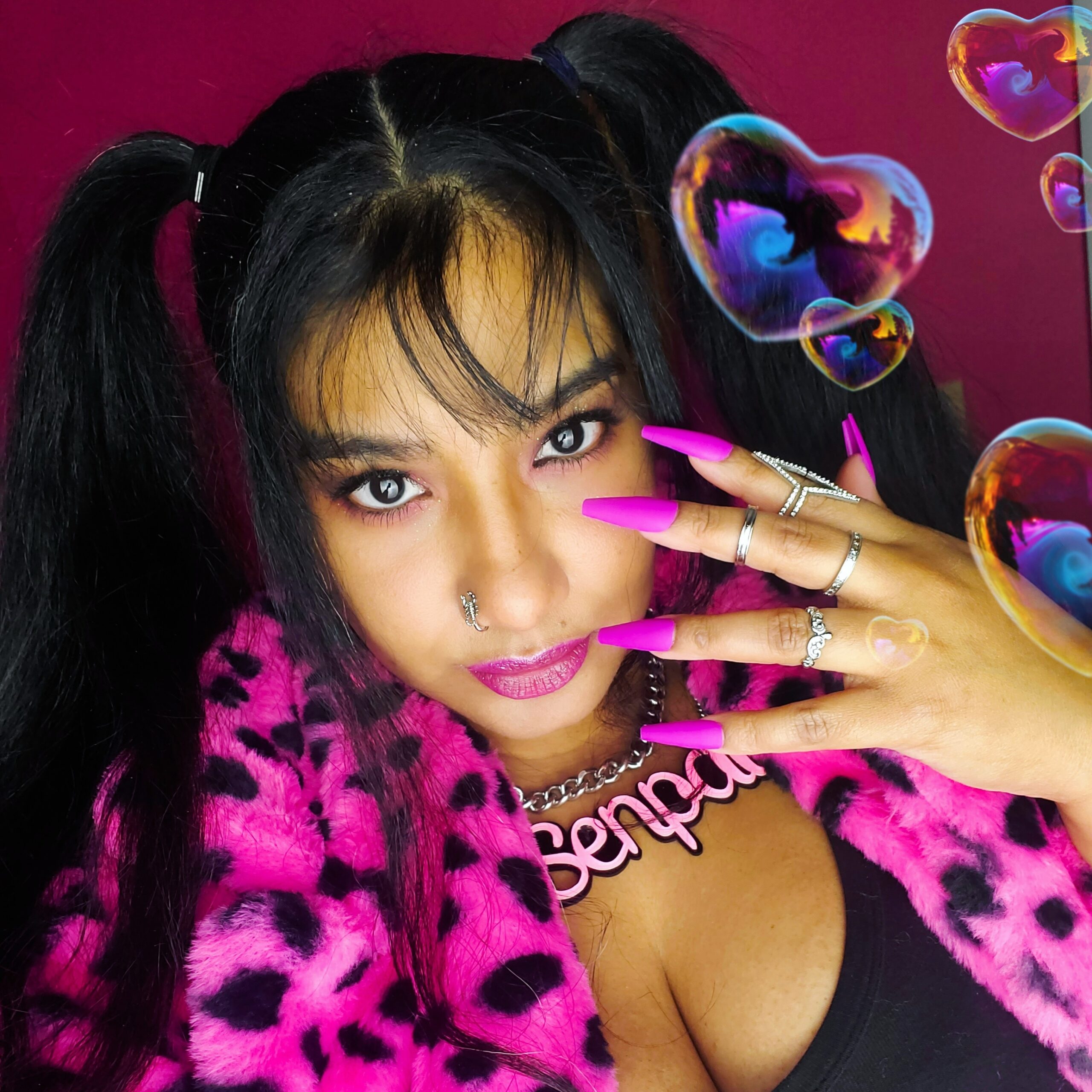 April Jay is a style and travel content creator who loves sewing, Buffy The Vampire Slayer and rocking out to One OK Rock.
Follow her on Twitter