If it wasn't clear before it is now, Taeyang and GDragon are definitely the "IT" guys of fashion. The boys rocked out Paris Fashion Week Men's Fall 2014 and left their mark on those around them. From fashion models to style publications, everyone wanted a piece of GDYB.
This was also a time that both shined individually but still complimented each other. GD gave Paris a taste of him in 2012 while Taeyang shined a bit of his sun in 2013. They must've felt Paris was ready for all of their amazingness as both arrived together for the weeks festivities. I was really impressed with Taeyang during this time because he's seem to have found his "look." I think he's been testing out different styles but has seemed to finally find a look that expresses himself.
The boys attended a total of 10 shows along with other showrooms and store visits so they definitely stayed busy.
So this post I'll be reviewing their looks and choosing my favorite among the two.
Taeyang dug into the Ringa Linga closet and brought out the Juun J. black knit sweater he was gifted from Juun J. himself. A long white shirt, black leather pants and his platinum hair finished off his look. GD went a bit more laid back than usually with a black akubra style hat with a black leather jacket and pants, a layered button up and high tops.
Sitting with their stylist.
Love that he recycled the sweater since he's only been photographed in it for his teaser. It reminds me of Men's Paris Fashion Week last year when he restyled the same items for each show.
For Rei Kawakubo's show, the boys opted for all black with a touch of color. GD rocked an AMAZING Marc Jacobs Spring 2014 RTW jacket (from the women's collection) while Young Beezy wore a white leather biker jacket with a silver necklace.
I loved both their looks. Taeyang kept his solo image style consistent with this one and the all black with white was very fresh and stylish while GD's jacket and all back was avant garde and a great way to start off the week.
Can you spot Taeyang and GD in the back?
I bet Yamamoto's fall 2014 show was GD's favorite because of the 90's grunge/western theme that is very GD style. Even Style.com thought so as they mentioned GD in their synopsis of the collection.
GD's 80's style yellow with black stripes button up looked like he stepped out of House Party while the severely ripped jeans, red Tim's and black furry hat gave it the GD stamp of approval. Beezy kept with his all black and jacket theme with an "I'll be There" reminiscent brown military jacket with gold buttons. Finishing off the look was a black kilt with black high watered pants. Brown is DEFINITELY Taeyang's color as the color looked quite stunning on his skin tone. (For reference check out the video below.)
Do all see how awesome GeeUn's cell phone cover is? It has a freaking knuckle brace! Wha!!!!
Back to what I was referring to at the beginning, Taeyang seems to have find his style: statement jackets with cropped/high watered pants and loafers. I don't particularly like it but I DO like how he has discovered his "Taeyang Look/Image" for THIS era in his career as a solo artist. (Note: Of course he's always had his own look throughout the years but he's been in a transition. Since he's now being looked at as a fashion icon he's been trying out new styles and figuring out which is his "look.")
Though Taeyang looked sexy in the brown and GD's swag was on point, I thought overall both looks were lackluster. Taeyang's jacket seems very ill fitting (might've been because it was vintage) and GD's shirt is extremely wrinkled. They still looked great though.
Fan footage of the boys leaving the show.
Ji Yong and Young Bae had a chill look for the Kenzo show.
While posing with Kenzo's designers and friends, GD worn a blue checkered jacket reminiscent of Snoop Dogg a la his Compton's days along side Dr. Dre. To warm his head from the cold he threw on a white beanie with a Aztec-esqe symbol in the middle. And let's not forget his one black vampire fang he wanted to make sure everyone saw. Personally I love the fake fangs/grills people wear. (Wish I had one!) Taeyang went with what looks to be a Kenzo black and white eye ball printed jacket with his go to face mask.
I love how GD accessorized his outfit but I adore Taeyang's jacket more so lo and behold I can't choose.
Taeyang and GDragon brought out the big guns for Thom Browne's fashion show.
First off, all hail King Dragon! Can we talk about how dapper, regal and sophisticated he looks in this suit? And green is definitely his color. He needs to wear green more often. Along with the tweed suit, a green button up vest, white button up and green with red, blue and white stripes. And let's not get started on the green sock and shoes! Go head boy!
Next up is Taeyang with a sexy smooth black leather pant and jacket combo with a silver and black cop hat. WOWZERS! He probably sent chills up many people from the suave aura spewing from him. Leather really looks good on Taeyang. Though the hat reminds me of the cop guy from YMCA, I still love and and think this was their best look of Paris Fashion Week. Both brought swag and confidence to the max.
There's NO way I can choose between these two. Both brought style and sexy in their own way.
The boys brought our their inner rock style while attending Saint Laurent. GD went with a black and gold studded leather jacket, a black T shirt, black leather pants, a red bandanna around the waist and black and cheetah print shoes. His blue hair gave a fun and artistic vibe to contrast the rock attire.
Taeyang went monochromatic in a waist length checked jacket, black shirt and jeans, and white pointy toed leather shoes. Going minimal on the accessories he added a single Chrome Hearts chain. His white hair went well with this outfit making him look like the cool guy you wanted to be around that night.
They bought their A game to the show! Though I would have given this to Taeyang but since I'm pretty sure I know GD's thought process putting the outfit together. (In 2012 when Big Bang appeared on the "Go Show" one of the MC's asked why he had a random color handkerchief tied around his arm. He answered that he must always have color when he's wearing something, so since he had on such a monochromatic color he had to add some kind of flair to it. With that in mind for this, I believe GD wanted to wear the all black but realized there wasn't enough color so added the handkerchief around his waist to add that extra touch. And with that random scarf it gives his outfit new life!)
For the amazing menswear designer Juun J.'s line, GDYB both wore items from his Spring/Summer 2014 line. GD wore the "39" white long sleeve top with a single necklace, shades, black and white patchwork jeans and a hat from their duo line from StampLA.
Taeyang wore the "#30" wide sleeved white top with white ripped jeans, white Tim's and his Ringa Linga hat in white.
Buy the hat here.
Essentially they both had the same top on just styled different. I like GD adding black to the mix but I think both looked like white ghosts walking around.
Looking like dapper gents from the east both kept it warm and comfy for Lanvin. Taeyang went with a blue loose fit jumper with leather accents. Underneath was a turtleneck to complete the look. It's nice to see Taeyang experimenting with so many different looks.
G-Dragon chose an outfit inspired by Korean school uniform. (The print and matching socks and sneakers are a very everyday Korean kid style.) A soft checkered matching top and bottom, with a stylish black and pink infinity scarf, pink socks and sneakers! So simple yet makes a statement.
I ADORE GD's look. The scarf was random yet efficient and the laid back sneakers seemed inspired by Chanel's show that same week. Taeyang the Mechanic called and told me he was on the way to come fix my tire. But golly, it's been a week and he hasn't showed up yet! I should tell his manager.
OMG, Karl Lagerfeld knows you guys! Wow! Ask him if he's in need of an intern. If so I'm available!
All eyes were on GDYB at Chanel. Taeyang went funkadelic cowboy in an iridescent Missoni inspired fringed shoulder jacket. A black turtleneck capri/high watered black pants, black socks and dress shoes and a silver side chain completed his look. (For some reason Taeyang looks like Bruno Mars in the outfit.)
GD, furry hat and all, came out in a layered shirt, button up and jacket. Oh and of course the button up was crooked just enough to give him the 90's grunge seal of approval. And we cant forget the nicely fit ripped jeans, Tim's, bandanna on the side and leather finger less gloves to top everything off.
Hmm…This outfit looks familiar….I've seen him wear this before haven't I?
Ah yes..He took this from the Seoul Fashion Week F/W 2014 vault that be performed at in October.
They also got some time to snap photos with other stars enjoying the show.
What a great photo bomb by the guy in the back.
Though the western look is in I didn't like Taeyang's jacket at all. With the jacket being so big and pairing it with such cropped pants made him appear disproportionate and smaller than he already is. And since we've already seen GD rocking his outfit before, nothing really spectacular. I do appreciate GD reusing his ripped jeans and adding a pearls to represent Chanel but overall neither were my favorite.
Other events
HBA
This looked INTERESTING!
Taeyang always looks good in HBA but so can you for $250.~
________________
Overall GDYB gained a LOT of exposure from this (which was probably the purpose anyway.) The shined the most at Thom Browne, Lanvin and Saint Laurent. I love how Taeyang found his new look and GD's camelon style shined bright. I believe this will become a yearly thing for the two which I and others are definitely happy about. Bad thing about this year was that the guys seemed a bit stressed or stoned faced in the fan cams. Probably because they weren't inspecting so many fans and cameras but it shows how popular they're becoming. In contrast, Taeyang was a smiling fool last year but this year we didn't even see him crack a smirk while outside. Let's hope they were just a bit jet lagged and next year we'll get to see those pearly whites!
Until next time.
Which outfit from Taeyang and G-Dragon is your favorite?
Photo Credit: I do not own any of the photos or video. Credit goes to all their original owners and/or as tagged.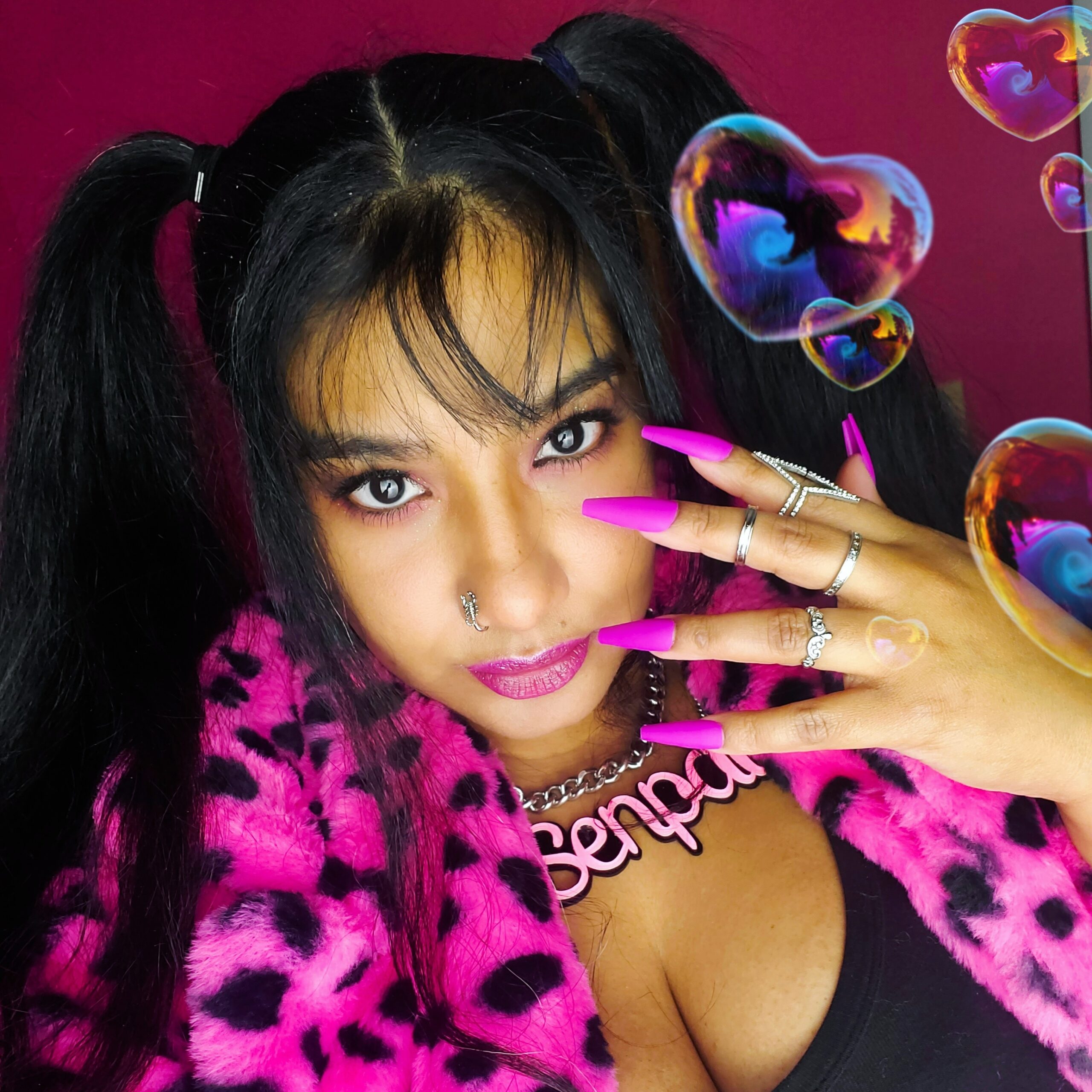 April Jay is a style and travel content creator who loves sewing, Buffy The Vampire Slayer and rocking out to One OK Rock.
Follow her on Twitter