What other way to start the new year than with brand new Kpop videos! Popular girl group SNSD and rookie group GLAM have both released new videos with cool and fresh fashion styles.
SNSD's new song "I Got a Boy" is a mashup aegyo song about what else than, having a boyfriend. Personally I'm not a fan of theirs but I do admire their style from time to time, this video being one of those.
They seem to have raided Jeremy Scott's workshop as his creations are seen all throughout the video. Some pieces 2NE1 has already worn. (Hmm) There's also no surprise to see a lot of Adidas since it's the most popular sports brand in Korea. A lot of people have labeled the style in this video as current "Hip Hop" but I beg to differ. The IGAB video is a fusion of Harajuku and 80's Hip Hop. It's a LL Cool J 80's/Tupac 90's style; large earring, Adidas, baggy pants and do rags. The bright colors, cooky accessories and extreme layered pieces intertwine Harajuku and the result is cute but edgy.
They wore a LOT of Chanel throughout this video. MUST be nice. Lol. And of course tattoo tight are all the rave in Japan.
I spy Batman.
Jeremy Scott and Joyrich galore.
Hyohyun, my favorite member! Also these beads show up on most of the girls outfits. Very cohesive!
Her nails are cute and I love how they blank out the word "mother******" on her hat. Ha!
I spy Chanel again. Also best outfit of the video is HyoHyun's skeleton rib top! Oh man I must have one!
Cute shoes! Ugly socks.
The freaking cutest jacket I've ever seen. ME WANT NOW!
Next up is rookie girl group GLAM who released the track "Party XXO" in 2012. They've returned in 2013 with one less member (who was rumored to be a Leetuk saesang.) But shhh you didn't hear that from me 😉
"I Like That" tries too hard to be a tough hip hop song. It could of possibly been good but the execution just isn't there. The clothes make up for the lack luster song and video though!
Someone has raided Jeremy Scott's workshop AGAIN. I feel as a stylist, if another group has a designer or look that they've kind of made their own I would steer away from it. There are plenty of other crazy cool designers out there to work with, Patricia Field, Betsey Johnson, Yoni P & Steve J…many others!
Sigh…There goes ANOTHER do rag. *Shakes head* But I do adore her earrings!
The hat and ring are banging! This hat can actually be purchased at a shop called
SuperMarket in Myeongdong. I saw it there when I bought a similar hat. 🙂
Is it a bird? A plane? No it's….Batman!
Batman seems to be the current trend in Kpop.
Her gold mini pistol is freaking awesome!
This phone attachment is sold all over Korea. Usually runs $30 and up.
Rain actually bought one for his dad once. Lol. (This was in the video.)
You can purchase a phone attachment like this one
here!
What were your favorite fashions from the videos?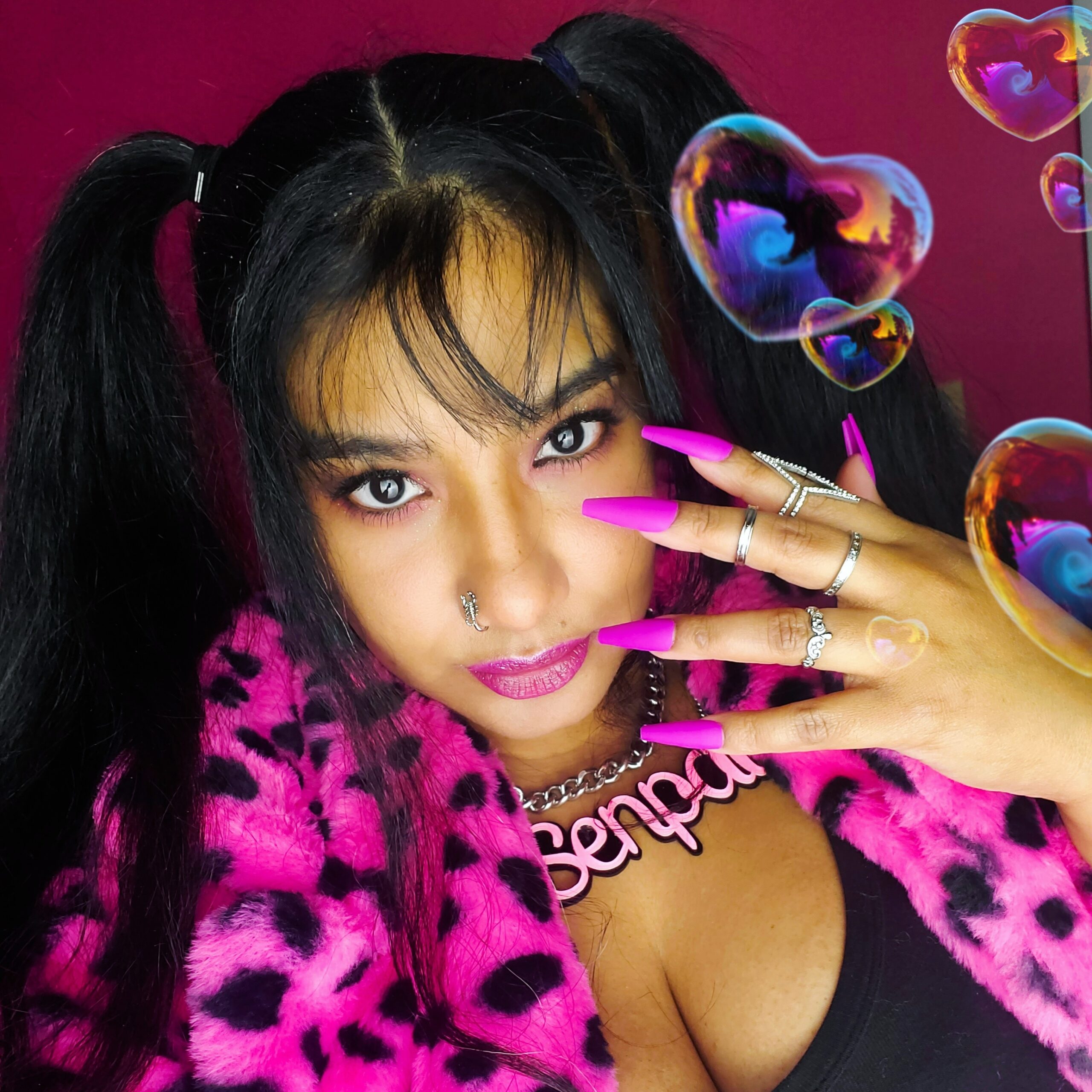 April Jay is a style and travel content creator who loves sewing, Buffy The Vampire Slayer and rocking out to One OK Rock.
Follow her on Twitter