This past weekend I traveled down to the
Yeosu Expo
with friends. It's QUITE a long way from where I live. I had to take my regular 3 hour 30 minute bus to Seoul THEN a 2 hour and 30 minuted KTX train to the Jeolla-do Provence where Yeosu is located. The Yeosu Expo is an 3 month exhibit and gathering promoting sustainable development and technology. Sounds eh, by the description but it's actually an amazing place that everyone should experience. The Yeosu area literally had the freshest air I had ever breathed in my life! Right by the sea. Definitely makes me want to do my part to keep oceans and air clean.
Trying on Muslin Garb at the Expo! Check out Charise's blog (middle) and Temperance's blog!
Basically it was around 100 countries around the world exhibiting there. Africa, Asia Pacific, the Middle East, USA, Russia, whatever country you can think of. You could try their food, purchase their goods, talk to the people, it was truly amazing. Unfortunatly we could only look around for about 4 hours on Saturday because our main goal was GETTING GOOD SEATS FOR THE KPOP CONCERT featuring RAIN. I couldn't believe it. I HAD to see Rain (again…for a 3rd time) at this event. I actually was going to head down there the weekend before (before it was announced that Rain was performing the following weekend) because Jay Park and B2ST were performing that week. From the get go I didn't know what the heck the Expo was about but I saw some really cool performances on TV and it got me wanting to go.
Me on the jumbotron at the Kpop concert!!!
The place was so amazing we all decided to buy another ticket for Sunday and cram in as many exhibits as we could before our KTX train time. It was only 2 hours that we had but we filled it to the max! The place was so HUGE and amazing we are planning to go back soon. It's worth the long ride and just to be able to smell that air again!
So please if you are in Korea GO VISIT YEOSU EXPO. The technology presented there was astonding. After the Kpop concert on Saturday we got approached by a woman working there to take a picture that would then be uploaded to the GIGANTIC TV on the ceiling of Digital part of the Expo. So we could look up and see out picture floating in a college on a whale swimming around. Talk about a once in a lifetime thing! We also got interviewed and photographed by a reporter from the United Arab Emirates. (Video is below) We might be on TV there!
I also got to meet a woman named Amy who was attending, Stephe from
CloudUSA
was keeping up with our tweets from the show and informed me that Amy was there too and that we should meet up. So were were able to find each other in the huge crowd and chatted before and after the show. I get to meet the most amazing people living abroad. It's truly an honor.
Anywho Rain smiled at me while he was performing "Love Song" because I waved at him! Whoa right? I felt like I was floating and had to check that I wasn't dreaming because I was like "Damn I wanted him to acknowledge me, but did it REALLY just happen?" Oh yes, it did. I keep replaying it in my mind! Highlight of my YEAR.
So hopefully you all enjoy the photos and crazy funny video!!!!!
KOREA FIGHTING!!
I think I will separate this experience into various post because I have SO many pictures and video that it's quite overwhelming. Also word of advice if you do plan on going. Get there before noon before all the lockers are taken! There are only 100!
Dancing with the folks from the United Arab Emirates exhibit!
Our hilarious adventure.
Wore my Rain Kpop socks for the concert! 😉
And brought my glow stick from the Rain Best of Tour!
My first cup of Korean Beng Soo! (Kinda nasty!)
An amazing Henna tattoo that this lady from Africa did in 2 minutes!
Sistas traveling the world!
All photos belong to pinkfashionninja
Video Aprilshowers08 @youtube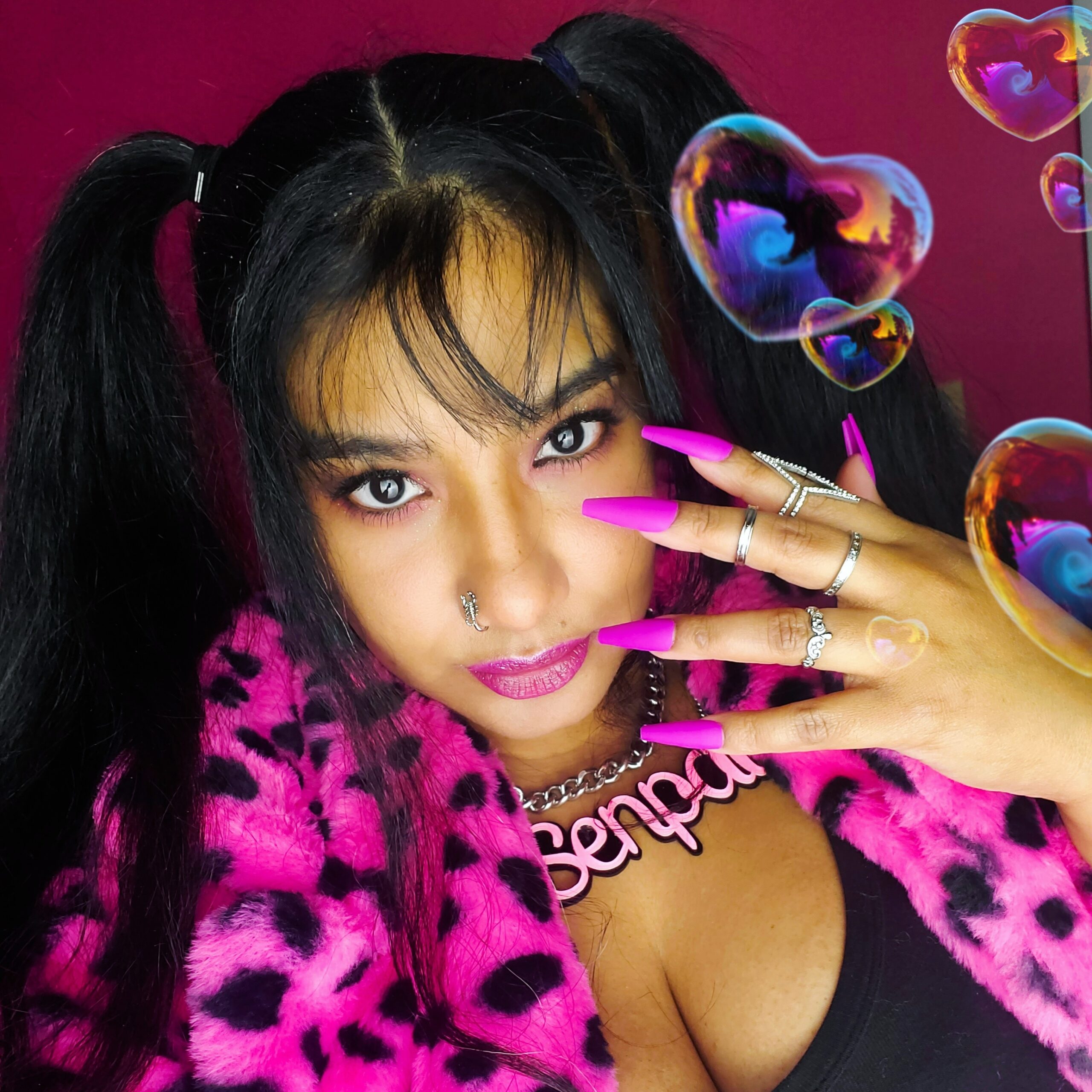 April Jay is a style and travel content creator who loves sewing, Buffy The Vampire Slayer and rocking out to One OK Rock.
Follow her on Twitter