Watch video to win a copy of VIXX CD!
I found out about the event after doing a little research online about fan signings in Korea. Since VIXX had just released a new album I knew they'd have one soon and was going to make sure I got to go. It was a bit challenging figuring out the information and translating by myself but it showed me how far I've progressed with my Korean. To enter into fan signings in Korea you must go to the designated store posted and buy their album. Each CD is a chance for you to enter your name into the drawing to get picked to attend. I bought 2 albums since it was my first time. There's no way ever I'd buy more than that for ANYBODY! So they next day I checked online at the time posted to see if my name had been chosen and lo and behold I was the first one on there. The venue was at sports community center I'd never heard of so I used Naver to get the correct directions and then I was off to the event Sunday night.
I was really nervous walking in and didn't know what to expect. We had to show ID and were given a ticket with the number in line we'd be. Originally I was number 59 but a girl wanted to switch with me so I became number 58. As soon as VIXX entered there were girls screaming and cameras clicking. There were only about 100 of us there, me being the only foreigner present. As soon as they sat down the fan signing began.
I couldn't take any pictures while I was getting my CD signed but I have the memories which is better anyway! Though I bought two CD's I could only get one signed and we couldn't choose which pages we wanted signed. I wrote my name on a sticky note and slowly walked up the three steps to the stage.
N was first. He was really sweet, asked my name, where I was from and said I had a really pretty name. He then pointed to my large florescent green hoop earrings and said they were really cool and awesome. (This was all spoken in English.) Before I slid down to Hongbin I thought he put his hand up for me to give him a hi five but he actually grasped my hand and locked/intertwined our fingers together! I just stared in shock like "Whoa, this is really personal…and weird." Lol.
Looks wise, I can say he's more handsome in person and very pale like a vampire. ;D
Next was Hongbin who is too cute to be real. I don't think I've seen one guy in Korea as cute as he is. Him and N played with each other the entire time, as you all can see in the pictures below. Hongbin asked me where I was from. When I answered "Kansas" he tried to repeat the word with difficulty and then tilted his head and asked "Where's Kansas?" Lol. I was going to tell him in between California and New York (hahaha) but I mumbled it's "far in the country." He seemed to have wanted me to explain more but I gave him an awkward "I'm sorry" look and shyly slid to Ken. I guess I might have been rushing a little bit. Since this was my first time being in such a personal atmosphere with a star from Korea, I didn't know what to expect. I didn't know we would be able to have small personal conversations with them. Aish!.
Third was Ken. I'll be honest, before this I thought he was a bit conceded. From watching him on TV I felt he thought he was the ish because he could sing so well. BUT He showed no diva that night so I won't think of him like that any more. I hadn't thought he was attractive either (lol sorry I'm just crashing on Ken) but in person he was very suave and nice. All 6 of them asked me where I was from. I think they thought I came from America to attend that event. (*hmm no*) I don't know why I didn't tell them I lived in Korea. *Shrugs* Anywho Ken gave me a hi five and a smile and I moved down to my secret lover boy Leo.
Also when I went back to my seat I think Ken kept waving at me but I wasn't sure so I didn't wave back. Lol.
It's crazy because at concerts I'll scream my head off calling a stars name but when I get close to them I turn that dial completely off. I guess because I know they're normal human being too and wouldn't want girls screaming in their ear 24/7. An example I can give is when I attended the Rain Best of Show. I literally bawled when Rain shot up from the stage. I was so emotional screaming and sweating as if I were a backup dancer on stage. But after the concert when we waited outside for him to come out and he did, I was totally calm. Rain literally was a few feet away from me outside and I just stood there with my battered American flag poster I hand made in my hands in silence. I didn't want to seem like a crazy fan, but show I was just a gal from America that loved him. Hmm.
At this event I really wanted to shout stuff and say "I Love You Leo" or something but it just felt so strange to say something like that to them in such close proximity. I think personally I'm not comfortable showing such vulnerability to guys, in general. So to break what I've always been like for some idols, my mind wouldn't allow me to do. (I know I'm weird.) Basically I like to be a CLOSET fangirl 😉
Back to VIXX! So I slid over to sexy Leo who's even hotter in person…omg…He spelled my name wrong at first. "Aii." Then he shook his head flipped back a few pages and corrected it. I REALLY wanted to touch him. (Naughty readers! Not like that!) Like touch his hand like N did with me. I honestly can't remember what Leo and I spoke about. It literally was a blur. I think I was so hyped up for seeing him I kinda spaced out. As he was signing my CD I realized "Dang it, I'm not looking at their faces!" So I quickly looked to Leo with his red hair tilted down signing away. His fire red locks were GORGEOUS and long. Red is his color, seriously. I kind of gave him a cute smirk and took a step over to Ravi. As I went to Ravi I looked back at Leo and he look at me. His eyes went to my hot pink necklace (I'm assuming) and just stared for a moment. Ravi glanced at Leo for second like "What are you looking at" and then proceeded to sign his name. I saw Ravi's many rings and said "Cool ring, I like it." He glanced at it for a bit and said "Robo." After I looked at it again I was like ah, it's their robot sign. Never mind. Lol. Ravi didn't say much so I just moved over to Hyuk. We greeted each other he asked me where I was from and then I was done!
After everyone had went, VIXX talked a little bit and filled requests for "Boing Boing" and other non manly cutesy stuff the fans asked them to do. Ken beat boxed for Leo to rap but of course he got shy and didn't do it. Throughout the fan signing Ravi would get on the mic and say random stuff. The event probably lasted about 35 minutes. Then it was time for the boys of VIXX to do their final poses and goodbyes.
I really like set up of fan meets like this. It's so personal and allows you a few seconds to get the know the artists. You literally will have a conversation with them that's just between you two. Not having to fight off fan girls and screaming chicks pushing is a relief. I hope to go to a few more of these.
VIXX Fighting!
VIXX autographs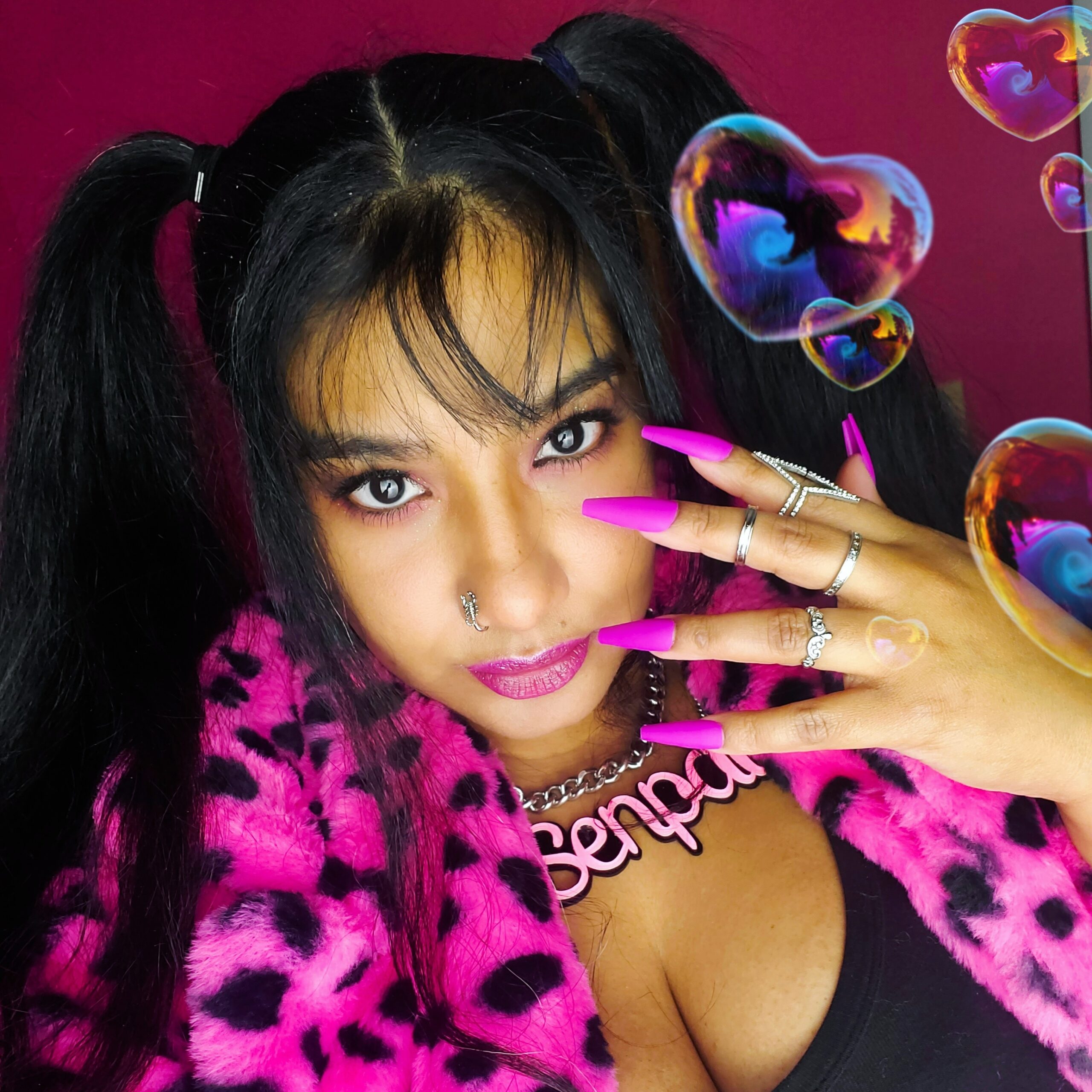 April Jay is a style and travel content creator who loves sewing, Buffy The Vampire Slayer and rocking out to One OK Rock.
Follow her on Twitter