The lady in the middle had the cutest outfit out of everyone. She was so darn cute. I want those boots!
As you can see, man bags are all the rave in Korea. And very bright ones at that.
I spotted that someone misspelled D.GNAK on the screen. Hmmm.
D.GNAK by KANG.D Collection
These types of seamless arm coats are really huge in Korea for women.
He was tall and handsome so I just thought I'd take his picture. Sadly his looks will fade when he becomes an Ajushi! Ahh!
Sorry for all the back shots but I tried to get folks while they were somewhat still and if I asked some people for picture they would have looked at me weird and walked away because they wouldn't understand me. SO I did incognito picture shooting!
Loved her bag!
VANDALIST BY VANDAL!
Vandal kept with the usual monochromtic color story and opted for less notions this season.
The buyers room.
Dolls that are a part of a joint partnership with UNICEF.
She sat next to me and had on some cool shoes!
Man bags….now man heels?
The guy in the greens outfit is SO General Idea Fall/Winter 2011. Take a look.
See what I mean? I have a good eye!
Posters outside the subway station.
Hopefully you all enjoyed the pictures! I can't wait until next year (hopefully I'll have more clout by then and can get front row!) It was definitely exciting to be so close to high fashion and around others with the same likes and aspirations. There were quite a few foreigners there, mostly European though. I was the ONLY mocha swirl in the bunch but I represented well so NO WORRIES!
Who will be spotlighted in next weeks Seoul Designer Series?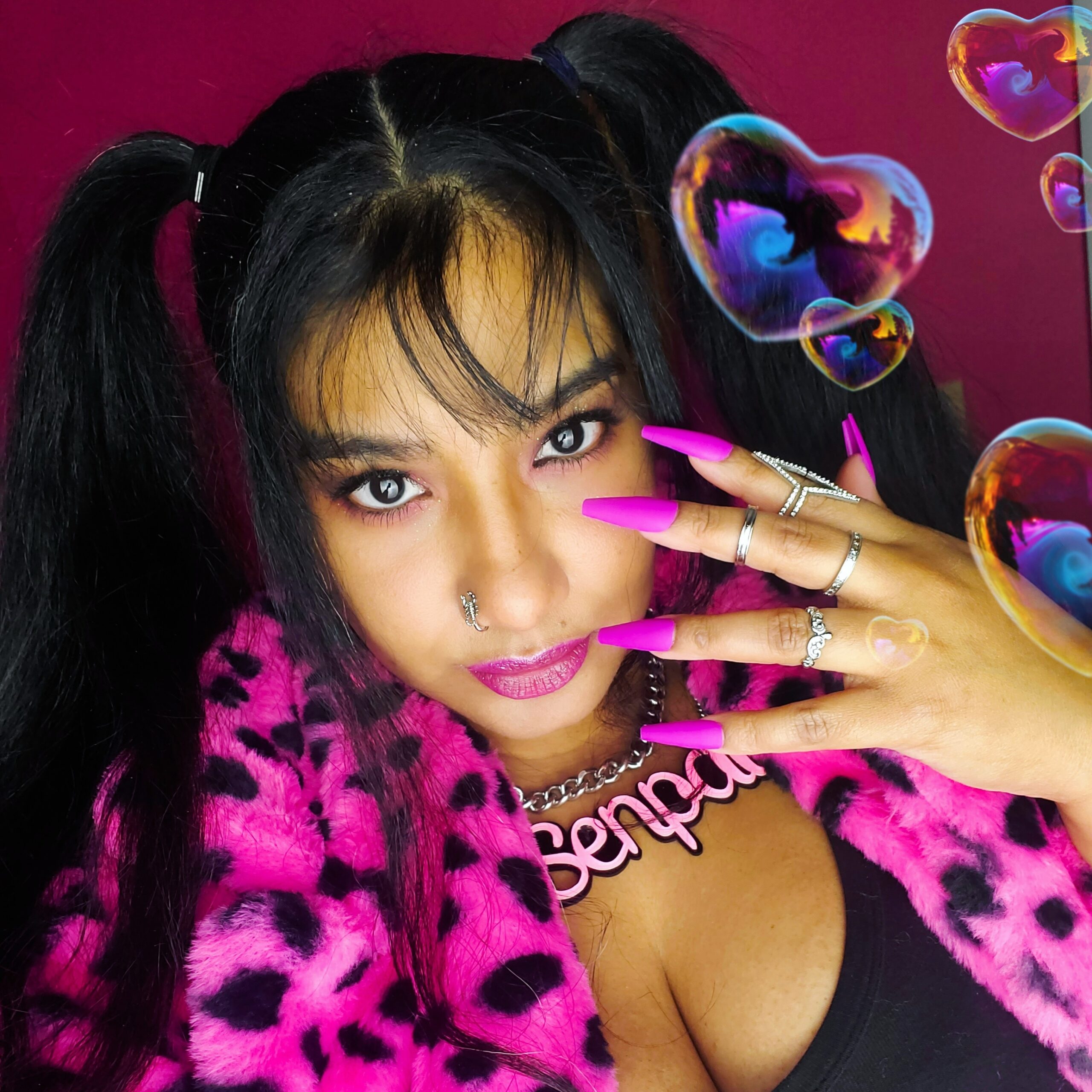 April Jay is a style and travel content creator who loves sewing, Buffy The Vampire Slayer and rocking out to One OK Rock.
Follow her on Twitter