Purple – well more distinctly Very Peri has taken a hold of 2022 in an amazing way. Pantone has announced that the lavender blue hue is our go-to Color of the Year and I personally couldn't be more excited. Ironically in 2021 I decided to reevaluate my closet and curate a new elevated look for myself. Most of my clothes were casual chic (with some dressy sprinkled in) since I had been a Visual Merchandising Manager for so long. I had to wear stylish but comfy clothes so that I could manage my team, pick up heavy mannequins, climb up sky high ladders to put up window banners and more. So since leaving that field I was in great need of a wardrobe overhaul.
And that's where purple comes in: it was one color I barely had anything in. I realized I bought so little purple because instead of a varying hue of purple being available it was instead just crayon purple. And to be honest that purple isn't the cutest but when paired right with other colors it can be a vibrant, head-turning look. Along with varying shades of purple I added more green (Greenbriar), yellow (Cornsilk) and blue (Tourmaline.) As well as more heels! Yeah! I then focused on only purchasing items that would elevate items I already have an viola – a whole new wardrobe and style was crafted.
So here are my style tips on how to color block outfits using Very Peri.
Do you like the new color of the year? Let me know in the comments!
For the first look I mixed and matched variations of purple with a trendy bubble coat to showcase effortless everyday style.
Please note: This post contains affiliate links. <3

Shop the Trend
Bubble coat ($68), Option 2 ($82) // long sleeve button up ($24), River Island twist front top ($64) // TopShop faux leather joggers ($74) // silver boots ($75) Jeffery Campbell pointed boot ($121) // purple bag ($25), Berksha option 2 ($29)
Tip 2: Incorporate Very Peri with Pantone 2022 color Greenbriar for a stylish business casual look.
Shop the Trend

Two-piece suit <similar> ($42) // white boots ($49) // bag ($25)
Tip 3: Use a statement boot as inspiration. Make a double complimentary look with two variations of one color and an accent color.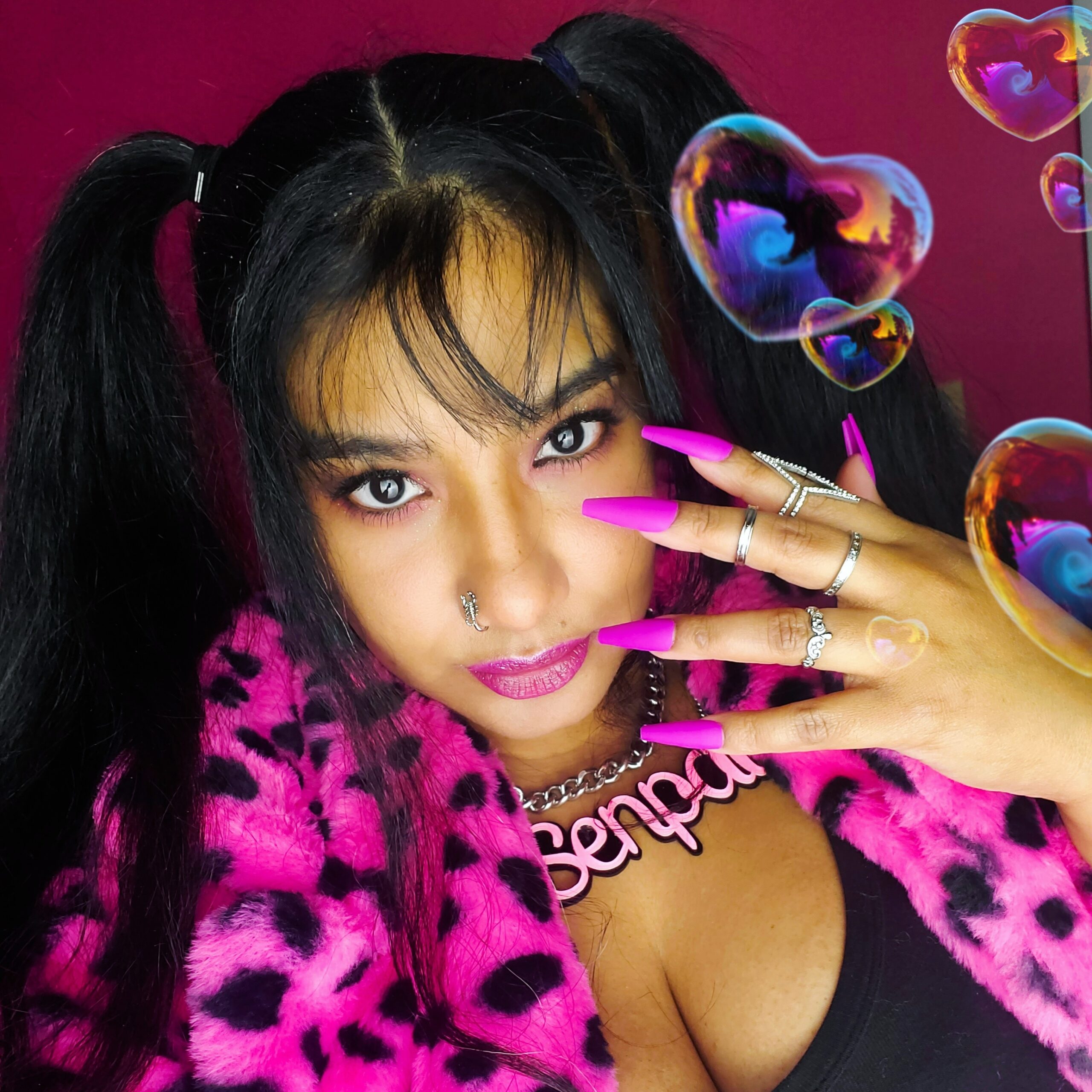 April Jay is a style and travel content creator who loves sewing, Buffy The Vampire Slayer and rocking out to One OK Rock.
Follow her on Twitter