A Kpop Fashion History Podcast
Available on Spotify and Google Podcasts
Subscribe to never miss an episode!
"Gonna take my horse on down to the Seoul Town Road. I'm gonna ride to I can't no mo."

The image of the American west has lasted for decades. Since the 1850's during the California gold rush cowboys and ranchers threw formal-wear out the window for workwear pieces. But not until the 1950's did thestyle become a trend thanks to Hollywood Western movies.
The style came in many iterations. Elvis loved his denim on denim with many accents and in the 80's we saw Prince in chaps with the butt out!  In the 90's we had a love affair with cowboy boots – just check out Ginuwine's Pony – then the 2010's saw a reemergence of the denim on denim. Finally today stars like Lil Nas X and Mylie Cyrus have brought the style back more colorful than ever. With Kpop being on such a global stage there's no wonder why the industry has taken a strong liking to the style – re-interpreting it to their own Seoul Town Road.
Stray Kids Thunderous, NCT 127 Sticker, Itzy Not Shy, Hyuna's cool everyday style, Monsta X Rush Hour, Kai Mhhh, Mino Tang, SHINee Don't Call Me and Everglow's Pirate are just some of the most recent times we've seen western fashion used in Kpop.
Unfortunately the path hasn't always been so stylish and narrow. Earlier Kpop videos like Super junior and B1A4 come off very costumey and comical. Now western fashion isn't owned by one ethnic group so wearing it isn't offensive but when teetering into wearing native American clothing is is. For example the Native American headdress worn in Big Bangs Bang Bang Bang comes
off as a mockery. Thankfully newer artists and groups have realized this been more careful opting for reiterations of the west style.
Western fashion can range from boho thrift, festival wear and all the way up to high fashion. NCT 127 used Prada Saint Laurent, Rick Owens and Peter Do: mixing men's and womenswear in the Sticker video.
Millennial and Gen Z Kpop stars are leading the way for luxury western style. So why is the style immensely loved? Let's dive into the main 2 reasons.

1. High/Low Fashion aka the Lil Nas Influence
Thanks to Lil Nas X, Gen Z's love of thrifting and good ol Pinterest, Western Fashion has emerged as a melting pot of hip hop, high fashion and country trap with even a bit of emo cowboy. Especially for menswear the Spring/Summer 2022 collections have shown huge western influence. Western style now inst about looking like a straight up cowboy. Its about choosing certain elements from the style and integrating them into your look for some flair.
It teeters costume and everyday where. Fringe is a great example. It has
strong Bohemian elements with origins from all over the world. Seen in
Western Europe, Native America and we now see it in street wear.
Now the glitz and glamour of western wear nowadays didn't just start but it did take a while for the originators and their peers to be accepting of it. For example in country music, the stars wanted to distance themselves from a hillbilly image so they added rhinestones, embroidery etc to their stage looks to mimic the looks in Hollywood cowboy movies without scaring away their base. And it worked.
An artist can have a grand stage look and walk off stage fitting right in with everyday style.
One example of this would be the denim on denim that was made famous by Elvis Presley in the bts permission to
dance video. They wore pieces from Magoodgan, Doc Marten, Gant, Vans, Louis Vuitton, Alexander McQueen. The overall look gave a very chill Ambercrombie and Fitch feel but the price tag was Von Maur.
Taemin and TXT's Yeonjun have perfected monochromatic looks with a bit of western flair by adding cowboy hats. Let me tell you when Taemin did his solo performance at the Superm tour and he came out with his signature walk with one hand to the side with a cowboy hat on, I flipped. Lol.
Itzy in Not Shy took the western look to another level. Itzy did an excellent job mixing high fashion with western by incorporating restyled high fashion pieces from Saint Laurent, Mugler, Mason Margiela, Gucci, Off White and Jean Paul Gautier. whew, those are some big names. The mixd those with young contemporary brands like Jeremy Scott, DSquared2, Discount Universe and The Attico whose Spring 2022 line has major cowboy influence. Just more proof we'll be seeing even more western looks on Kpop stars in the future.
The western look can also come off very costuemy so great styling is crucial. B1A4 in Baby Goodnight had a more costumey look but compare that with Mamamoo and Dreamcatcher going a more thrift route without it looking
like the budget was low. Blackpink's Rose has been seen using fringe in her airport
style.
2. Space Western
We've talked about the inspiration of western changing throughout the year. Well even the backdrops have changed. Wild West Backdrop. Now it isn't
as in your face. As in the Monsta X Rush Hour Video, there aren't at a
saloon, they're in the desert dancing. Mino's Tang is in space. And that leads us to our last spot: space western. Somehow someway, cowboys and space have had a love affair for ages now.
The first Space Western was created in the 1930's with the roads of the west being a frontier and space being the "final frontier."
Mino's Tang is the latest to aliens showing up in the west. Even Twice had western style influences in Signal (my favorite twice song) that revolved around what other than aliens. The Space Western Dystopia that Kai showcased in the Hmmh video with spaceships flying above him while getting low on his knees. My knees hurt just watching it. He incorporated denim, cowboy hats, black American culture aka the diamond encrusted du rag and goth all into one. Kai showed us goth Cowboy before it even trended. It also gave major Ginuwine Pony vibes.
And speaking of Space Western Dystopia, there's no denying the influence of cowboy bebop. The fitted double breasted suit of Spike Spegiel, the form fitting but chill look of Faye Valentine and the Mecha anime inspired fit of Jet Black. There are so many avenues to gain inspiration from. Star Trek, star Wars and Dune are all Space Western genres. And when you look at the costuming in those movies, the routes one could go with styling is endless. Just like space itself.
So we wont be seeing the last of the American Western aesthetic in Kpop. And why not? Now you can be cowboy emo, country trap or goth cowboy. And at least one artist will be bold enough to show us a Lil Nas X-esqe dominatrix cowboy. Looking at you Taemin or Kai!
As luxury fashion has embraced the west for spring summer 2022 and stylists are mixing and matching high and low pieces for their videos – we might as well find us a horse and saddle up for the ride.
———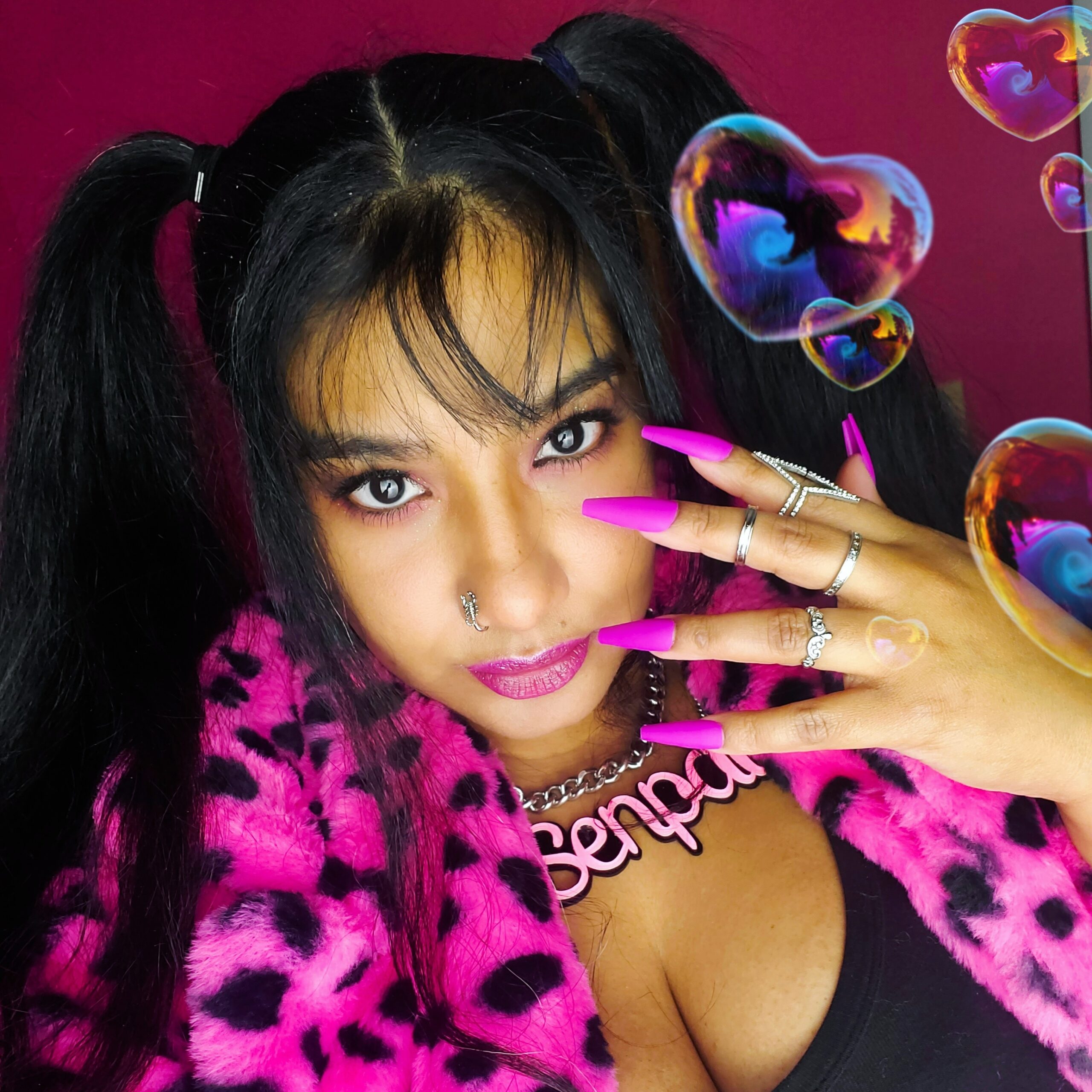 April Jay is a style and travel content creator who loves sewing, Buffy The Vampire Slayer and rocking out to One OK Rock.
Follow her on Twitter