A Kpop Fashion History Podcast
Available on Spotify and Google Podcasts
Subscribe to never miss an episode!

For the inaugural episode we're all about SHINee. They paved the way musically and fashion wise. We'll be
discussing their eras, top looks, fashion memes and the sexy side of SHINee.
———

From furry back jackets, helmets with capes and every variation of a mullet you can thing
of – the Kpop fashion industry has created some of the most iconic looks in the world.
And I'm
here to dissect it.
Welcome to a Kpop Fashion History Podcast!

If you like what you hear you can follow this podcast on Twitter @KFashionPodcast or email
questions, comments or feedback to kpophistorypodcast@gmail.com.
———–
L to R: Taemin, Onew, Jonghyun, Key and Minho

2008 Debut – Fresh Boy Style
When SHINee debuted they were introduced as a contemporary R&B boy group with goals
to be trendsetters in all areas of music, fashion and dance. During this time the iconic Replay
debuted with mushroom bowl hair Taemin and a very fresh boy next door look. The mushroom cut was infamous with all
boy groups. Their stylist at
the time was designer Ha Sang-beg who was once quoted saying he "changes their style to reflect
their music and even to this day their original style still exists. Mixing overground and
underground – haute couture with street fashion but very modern like SHINee."

From love like oxygen to amigo the style greatly mirrored the 2008 trends in America. At that
time it was all about Baby Phat, Rocawear, Skaterboy style Avril Lavigne, early Rihanna style pre-Umbrella. Low-rise jeans, beaded necklaces, logos everywhere: innocent
times. So the group really reflected a global style. Towards the end of 2008 they won the Best Style Icon Award at the Style Icon Awards. Now by the time Juliette arrived the 'SHINee trend' of pastel trended. Just image you're walking down the street and see these 5 guys in Gee Gee
colored jeans pass you. Good times!

Welcome to the Fun House – Ring Ding Dong to Sherlock
Now we've come to a style transition. RDD brought on a darker aesthetic for SHINee. The RDD lyrics reflected an obsessioln: this person is banging in your head like ring ding dong. So the styling in the video really reflected that. The black and white wings show inner struggle, a certain juxtaposition between the light and the dark.
They showcased how to rock flowly fabrics and accessories the way only SHINee could do.
Lucifer was the first SHINee video I ever watched when I first discovered Kpop back in 2010. When I
saw it I thought it was the best thing i had ever seen. I still remember being addicted to it and
having both it and HELLO on loop. Taemin caught my eye with his androgynous shag hair look. From the
fur backed sleeveless jackets to backless Jonghyun, two toned buzz cut Key, coiled bob Onew, Minho's fantastic eye makeup, mullet Taemin….the tutting! I can go on and on. The outfits gave spaceship vibes like they
were space fashion bounty hunters sailing the unknown jumping from planet to planet saving the style void creatures of the universe from tackiness. Hmm, sounds kind of like Cowboy Bebop! The leather, knee pads, mesh tops and metallic showcased them as the style kings they are.

Then there is Hello – Lord have mercy how did we go from Lucifer to Hello?? It was like a marvel cinematic
multiverse. Wtf timeline are we on now. Slyvie killed Kang and now we have returned to a TVA
that's totally different to the one we were at before. We've somehow landed at Sesame street,
these men are dancing with skinny legged jeans that make them look shorter than they are, where
the hell is Taemin's shaggy wig? Minho's rocking the mini bang, Jonghyun has run into a grey
leopard, Key rocking an all black Boa 'I'll Eat You Up' look. Onew is just over there smiling away.

When it comes to Sherlock it was classic boho but with a mash up of 60's, 70's and 80's styles!
As if there were purchased all from thrift stores. A lot could have easily came from the famous Kinji thrift store in Harajuku. Also side note they payed about a million dollars for the choreography! I honestly
think my grandmother has a few pieces they wore in it the video in her closet. This is a complement though because it
goes with the vintage feel. It would also be a cool and easy Halloween costume!
The Misconception of Dreamers

Here we walk into a mature era where they maintained showing their individuality. Playing with suit silhouettes in Dream
Girl, you'll see throughout that they always revisit suits. From Everybody, Your Number, Dazzling Girl, Boys Meet You, Colorful and Lucky Star all had the original SHINee look with a modern
twist.
Dream Girl

The suits of Dream Girl I've never seen before.! They were fun, vibrant, almost like
a SheIN haul where you put on all the clothes on at the same time but it made sense. Jonghyun's cow
print sleeveless jacket with red printed leggings. Taemin's pencil pants…what looks! It was reminiscent of a
kids school bag. Minho's striped button up representing a fun notebook, Taemin the pencil of
course, Onew and Key a bag of gel pens in a pencil case and Jonghuyn giving very much
teacher vibes.
To this day we haven't seen that look from any other group. The black and and white suits seem to be a
prologue to the Japanese Your Number video. They recycle their own iconic look but
give it fresh new life.

Why So Serious
Absolutely an ode to London's Camden Town where the punk rock aesthetic that
we know of today was created. Plaid, leather pants, chains: SHINee slays the rock
look. Not until Don't Call Me will we see them try a drastically completely different look new like this. Also Taemin seemed to have a freaking ball dancing to this song. They all seemed to
enjoy such a free dance choreography.

Breaking News
Also shout out to the color story in the Breaking News video. That orange pallet
was on point. The style there was definitely a mix between the Dream Girl looks. I'm also don't
wanna ignore their Japanese releases but most of their looks were restylings of the Korean
releases and were uniquely SHINee.

Everybody

What words can describe the intricacies of the looks from this video. Black and
white pops up again, a consistent SHINEe color pallet. Merging crazy patterns of the Dream Girl
video with the sexiness of their stages like Evil and Picasso: dapper and sexy – they do both.
Taemin also revisited this look for his album photos for Never Gonna Dance Again Act 1.
Your Number
I just want to point out Your Number for a second because of how sleek and sexy they
looked. Taemin's little skinny legs I'm obsessed with. I used to loop the video because it was so fun to watch . So
simple yet dapper. I really loved them in suits AND with their shirts off lol.

Now of course I couldn't dare skip that live Evil performance right. I first want to take a
second to thank SHINee for their fan service performance where they're bared chest and gave us all
goosebumps. Evil, Picasoo, Dynamite and later on that sensual performance of Odd Eye show
the maturity and duality of the men of SHINee. The Evil performance mixed futuristic metallic,
patent leather and lace blindfolds to create a sensual midnight fantasy we could easily insert
ourselves into. And lo and behold those blind folds would make a comeback soon in their solo
stages.
__________
That's the end of part 1! Check out part 2 coming soon!
________
What's your favorite SHINee style era?
Let me know in the comments!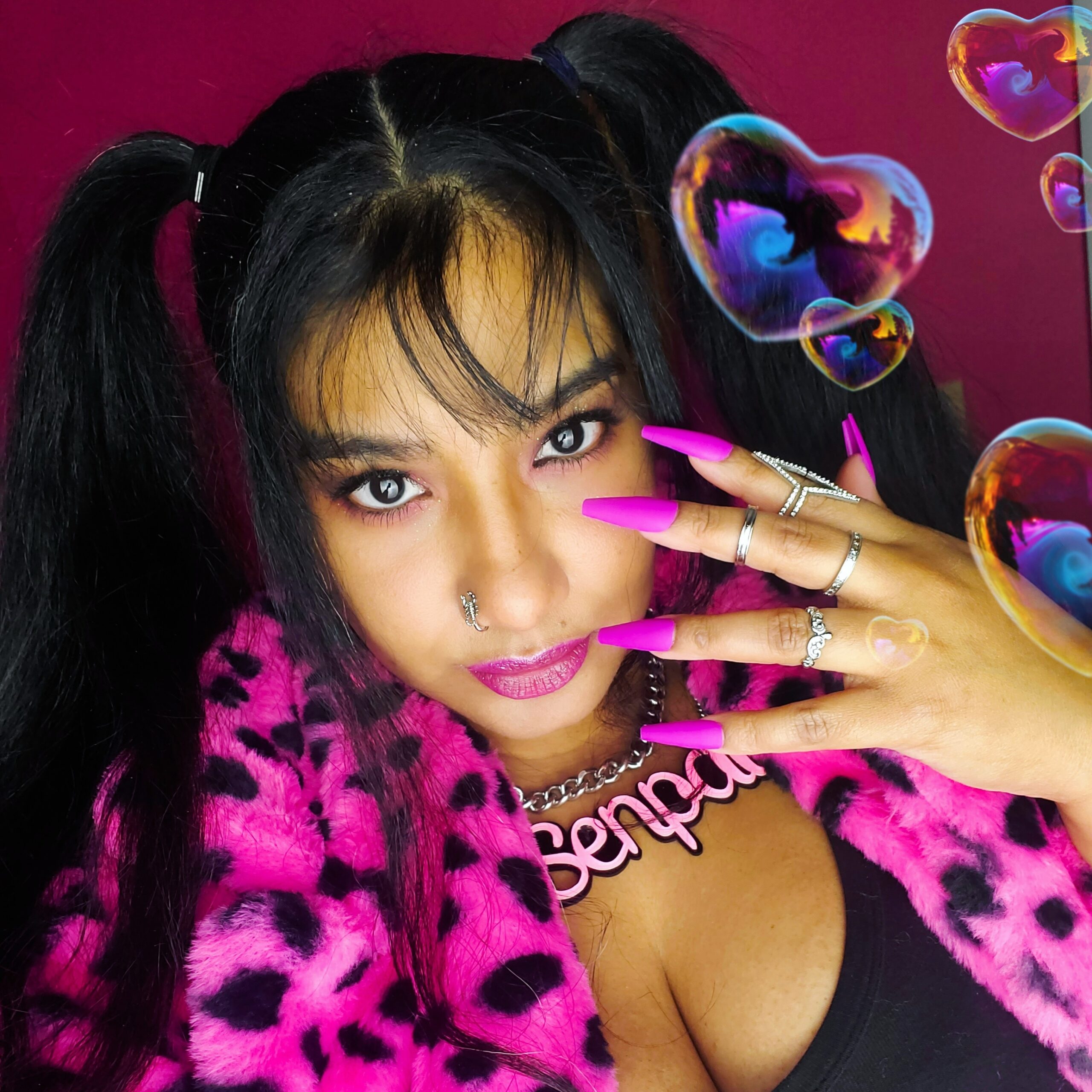 April Jay is a style and travel content creator who loves sewing, Buffy The Vampire Slayer and rocking out to One OK Rock.
Follow her on Twitter