It's Content Creation Fridays where I share my must-have items for creating blogging and social media content.
If you're ready to take your content creation to another level no matter if you're just starting out or a pro – I've got your back.
I've been a blogger for over 10 years creating content on fashion and
Korean pop culture so I want to share my tips and tricks on how to build
and grow your website. It's a balance of social media and blogging that
will spread your content to your audience.
This month I'll be sharing my must-have items for lighting, backdrops and angles! If you're running a small business these items will also be great for creating high quality photos.
Let's dive into my must haves for taking my Instagram/Blog photos!
This post contains affiliate links. 🙂
Influencer/Blogger Equipment to Take your Content Creation to the Next Level
It's all about the angles hunny!
This has been an absolute lifesaver and complete game changer for me.
I'd advise doing some price research first and looking out for sales.
This one was currently going for $100 but when I got it some months back
it was only $50 with a promotion. As of now that specific one is sold out but I will still link it so you can keep it on your watch list. But here is one that is currently available.
One thing I really love about this is how multi functional it is. I can use the regular light for TikTok/Instagram videos and switch to the color filters to add effects. It also makes photos crisp with detail especially for product photos. I love using it for photographing my business products. I recently did a shoot with a beauty product and used the blue filter to give it a cool water like effect.
The light also doesn't overheat though you yourself will overheat from the hotness of the lights. Lol. But I would rather sweat from heat than my equipment: I can cool off and keep going, a hot blown fuse can't!
If you prefer a lower price range and no light filters, try out this Light Kit with energy saving light bulbs.
Here's another product that has made my content creation easier. The bottom part of this mounds easily and attaches to most tables (about 3 inches deep.) My current desk is actually too big but I am able to fit it on the side with a smaller corner. The top mound has 2 connectors allowing you to use a phone for photographing, a mic for podcasting or a ring light to light up your video. It's been excellent for me filming my sewing projects.

I
haven't been able to fully use this due to space restraints but when I was able to use it for a bit it made it
easy to keep my backdrops wrinkle free. It takes some work to get the tiny clips to not tug too tightly on the backdrops but after some elbow grease it works. Personally when I do get the space to use it to its full potential I will make it into a permanent photoshoot area for my products. I would recommend using this with paper backdrops instead of cloth ones because it can become cumbersome to keep changing the cloth ones.
What are your favorite products for content creation?
Let me know in the comments!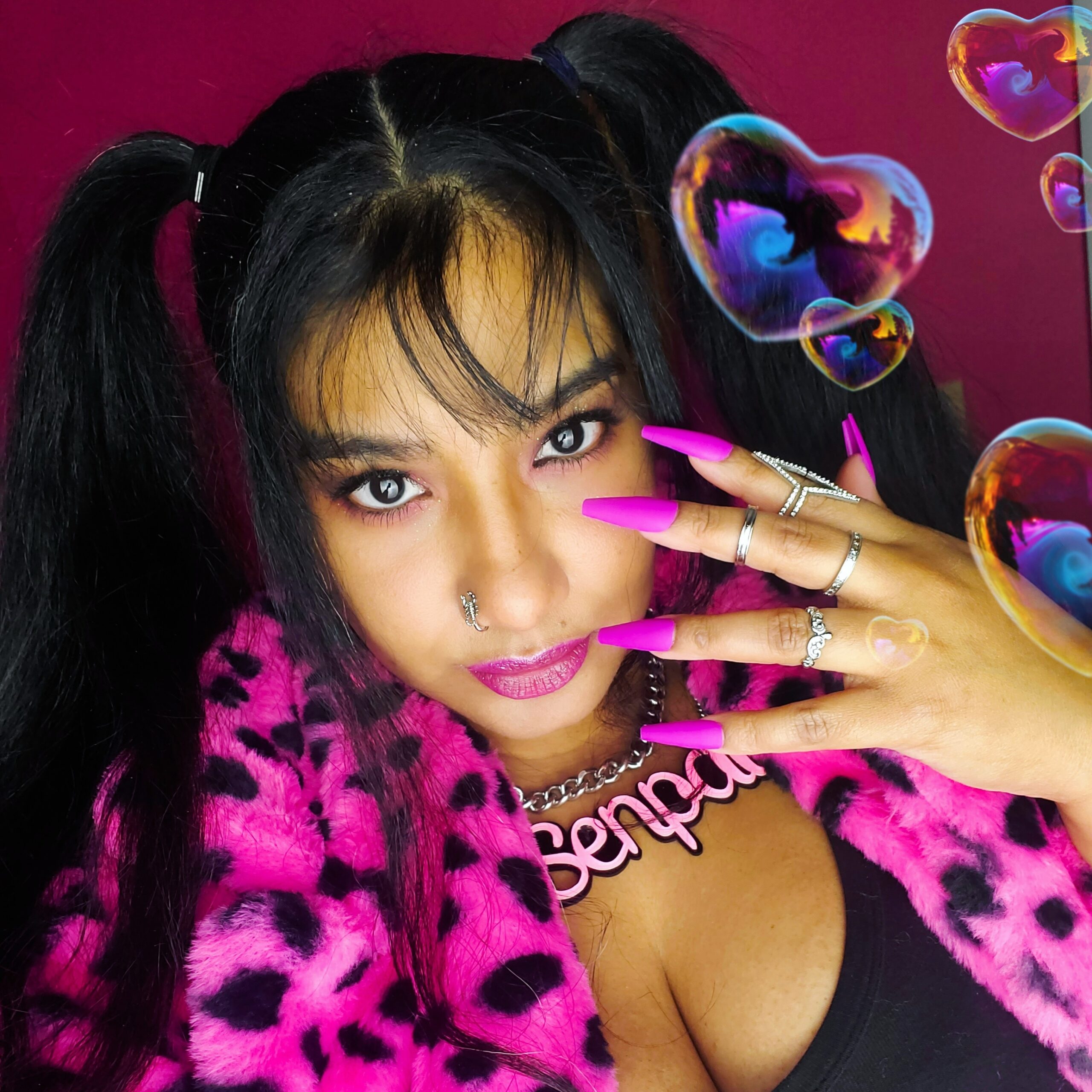 April Jay is a style and travel content creator who loves sewing, Buffy The Vampire Slayer and rocking out to One OK Rock.
Follow her on Twitter