This year has brought us many memorable gifts: from a bored and freezing Bernie Sanders to a doll who shoots you dead if you move – there's a plethora to explore. So here are 5 fun Halloween Costumes to try this year.
*Post contains affiliate links
1. Cruella
She IS the moment. She is Cruella. This year the solo film was released and
served us looks. The movie really touched me as I was a fashion student
also with low funds so the movie resonated with me. Every outfit she
wore I wanted in my closet. Such an icon. With this costume you have a
huge pile of ideas to choose from since there are so many different
looks that Cruella has worn. Makeup, hair, dresses….the works.
Shop the look

Costume Version 1 // Costume Version 2

My look – Black leather moto jacket // Black Blazer // V-neck lace top // Black Eyeshadow Base // Lengthening Mascara // Red lipstick // Nail Art
2. Squid Games
Of course the biggest cultural event to happen this year was Squid Game starring Lee Jung Jae, Jung Ho Yeon, Park Hae Soo, Wi Ha Joon and Gong Yoo. The whole ensemble was incredible portraying money troubled contestants in a game vying for $45 million dollars. How many can make it pass an eerie red light green light game, cutting out difficult shapes from a sugar candy or chancing your luck on glass steps? Apparently not many. But what makes the show so great is how to anchors it in realism showcasing our materialist capitalist societies and what we have to do to stay afloat. Thankfully wearing the costume on Halloween is much easier. Check out the links below!
Shop the Look
Numbered Tracksuit Costume // Track Suit Jacket // Tracksuit Pants // Red Jumpsuit with mask
3. Shang Chi
Earlier this summer Shaun aka Shang Chi came blazing into theaters as the first Asian Marvel Superhero in Shang Chi and the Legend of the 10 Rings. I went to see it opening weekend and was truly amazed. I've been a fan of Simu since he was in Kim's Convenience which is one of my favorite shows. Hopefully soon we can see more of him and his inspiring butt kicking sister Xialing knocking down bad guys in upcoming Marvel films soon. Check out my video below to see what looks I put together inspired by the film.
Shop the Look

Shang Chi – Adult Costume // My look – Dragon Top // Latex Pants // Chain belt
Xialing – Adult Costume // My look – Snake Skin two piece // White blazer
Ying Li – Yellow Cardigan // Green Pleated Skirt // Face mask
The Mandalorian – Adult Costume // My look – Plus dragon print top // Black Thigh high boots
4. Spice Girls
This year the iconic Spice Girls celebrate 25 years! I remember having all their powers on my wall as well as the Scary and Sporty dolls. The 90's were an incredible time. Since each Spice Girls look is specific it's easy to pull off any of their looks.
Shop the Look

Scary – Costume // Cheetah leggings
Sporty – Costume // Adidas tank // Two-toned Joggers
Baby – Costume // Plus baby doll dress
Posh – Black PVC Dress // Black Strap PU Dress
Ginger – Costume // Metallic Red Bodysuit
5. Bernie Sanders Meme
Lastly who can forget the "Again I'm here asking for your help" man himself, Senator Bernie Sanders. In January we were given the meme of the year with him cuddled in his casual coat, crochet mittens and mail while waiting on the inauguration to start. It's a super easy (and great last minute) costume that everyone will know right off the back.
Shop the Look
What are you dressing as this Halloween?
Let me know in the comments!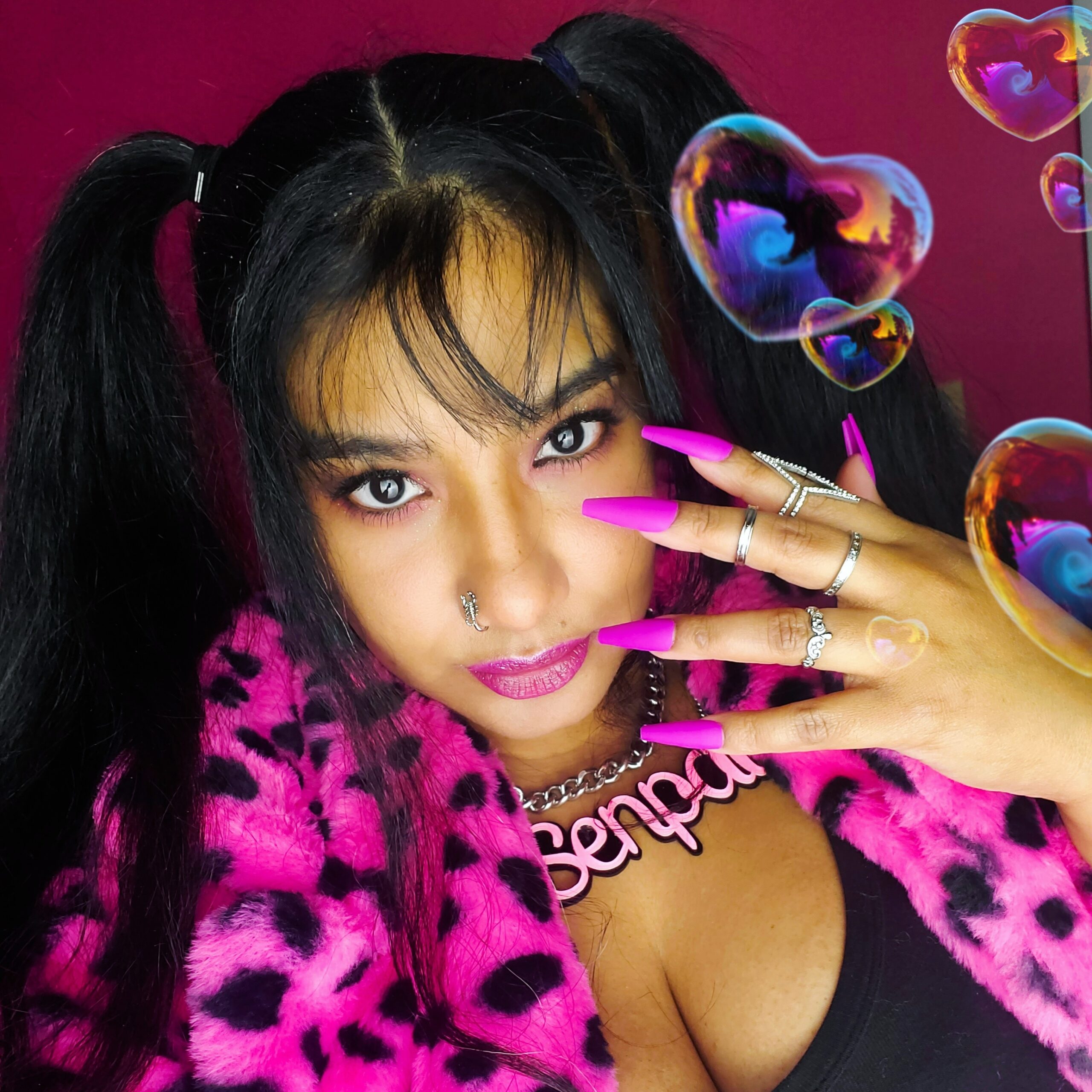 April Jay is a style and travel content creator who loves sewing, Buffy The Vampire Slayer and rocking out to One OK Rock.
Follow her on Twitter