Taemin has graced us with his unstoppable presence once again with the release of Never Gonna Dance Again Act 2.
Never Gonna Dance Again: Act 1 gave us the alluring single Criminal along with an emiculate album (now one of my top 3 favs.) If NGDA Act 1 guided us on a journey through the deepest depths, Act 2 ushers us up the highway to Heaven with IDEA and the b side single Heaven.
If you're a Taemin follower you were probably (like many of us) impatiently waiting for a full release of the single Heaven which he performed at a Japanese concert. I was quite perturb it wasn't on Act 1 because I assumed it would take a while for Act 2 to be released but lo' and behold Taemin always provides. He actually ended up releasing the album and single on my birthday November 9th! Literally the best present EVER.
Fallen Angel
Like previously stated, if Never Gonna Dance Again: Act 1 was a journey to the underworld, ACT 2 is a pathway to the sky. This comeback is packed with ethereal aesthetics all the way from the clothing, choreography, to the music video. The inspiration behind the lead single is from Plato's Theory of Forms which states that the physical world isn't really real but that ultimate reality exists beyond our physical world. That would describe the otherworldly backgrounds from the photoshoots.
I really love this darker styled look and the stark contrast it holds against the other comeback ensembles. This particular costume is shown only in darker red hued settings creating an image of a fallen angel which goes hand in hand with the religious imagery.
The veils worn by Taemin carry a strong history. Throughout time, in many religions veils were seen as reverence for women starting from their inception in Rome. This would definitely tie into the Michelangelo themes that have popped up in the choreography and video: specifically the Creation of Adam scene from the Sistine Chapel recreated in the Heaven choreography.
Other than the choreography, the entire comeback aesthetic is Romanesque with the use of white, usually represented as purity, flowy fabrics (like the draping of Togas), a gold cross necklace he showcases in the photo above and a crown of thorns.
Also with Taemin wearing a veil (that throughout history had been worn by women) further shows his blurring of the lines what is/isn't "masculine." This is something he first pursued with his song and video for MOVE where the androgynous dance moves and costuming showed there are no boundaries.
He also incorporates skirts which historically were worn by men and women in ancient cultures. Fast forward to today and skirts can be seen on many male celebrities and influencers to promote gender-neutral silhouettes.
Highway to Heaven
To create a full story everyone on the team must look the part. The backup dancers costumes feature a ring of feathers, black when they're in the forest and white when they're in a cooler background. Another Heaven/hell contrast that connects the Creation of Man: Adam and Eve, perfect beings, falling to evil and being cast out of the garden of Eden.
Teen Vogue did a great article on the history of crop tops by male Kpop artists that is definitely a must read.
Salute to Five
Last but not least his salute to Shinee! Taemin recently discussed paying homage to his group by including the Shinee Everybody look. He mentioned that since he's been away from Shinee so long (focusing on his solo and SuperM activities) he wanted to remind Shawols that he's always the one and only maknae of Shinee. Also great detail by his stylist adding rips and tears to tie the look to Act 2. The styling creates a story within itself: it's as if he's a soldier that fought his way from the darkness to the light.
Let's also give some love to this amazing fuschia jacket with pearls he rocked. Bravo.
Check out the phenomenal video for IDEA below!
For Halloween I shared my love for his look in Never Gonna Dance Again ACT 1 with a Taemin cosplay. I diy'ed the eye patch. 😀
How are you loving this Taemin comeback?
Let me know in the comments!
Photos/video credit: SM Ent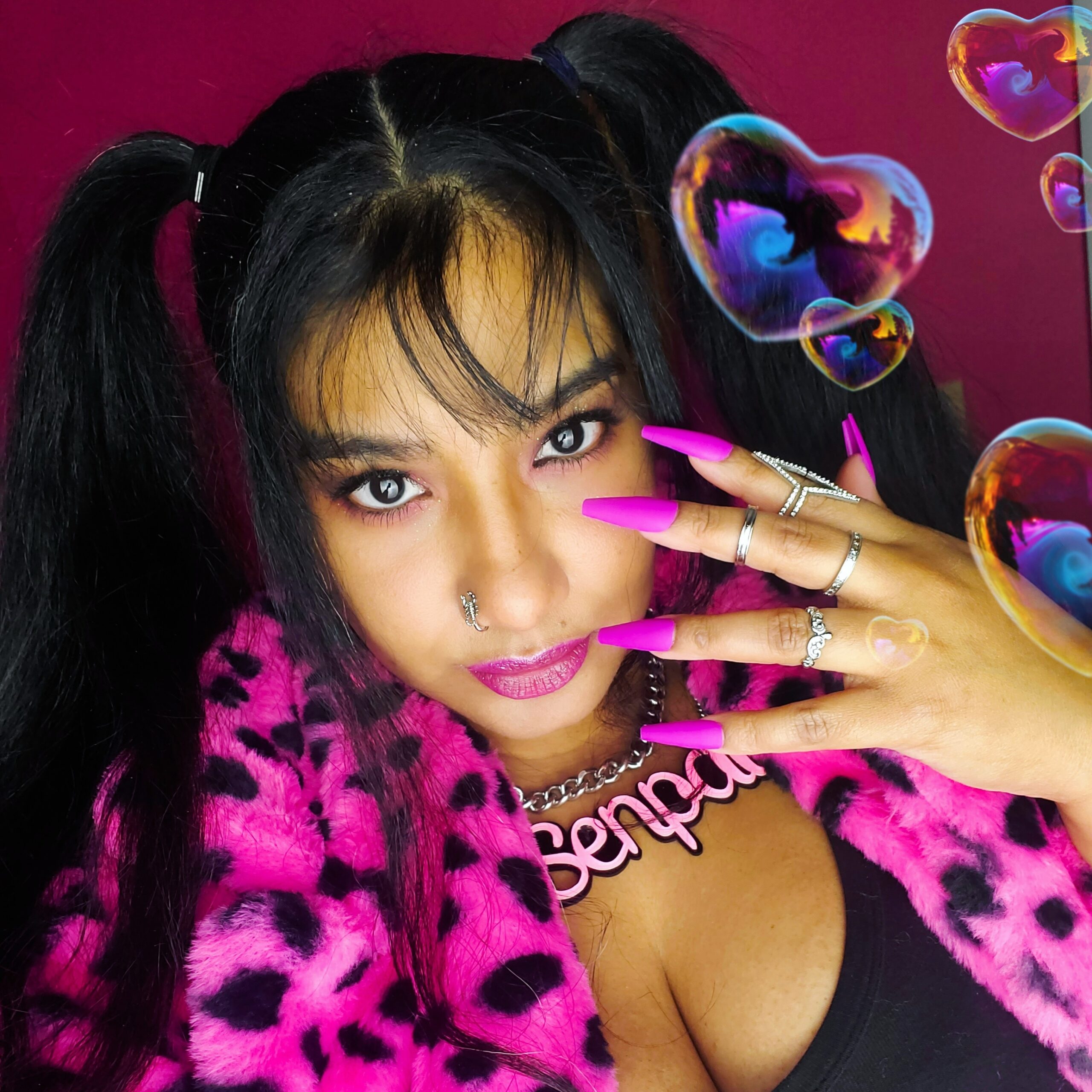 April Jay is a style and travel content creator who loves sewing, Buffy The Vampire Slayer and rocking out to One OK Rock.
Follow her on Twitter