Every year around this time we're usually gathered with various loved ones, fitted in our most stylish holiday. From a sparkle skirt and ruffled top to our funniest Ugly Christmas Sweater, we're ready for the show. Now on a normal year that would be true but this year is like none other. This year is probably just a friend or family member or two, 6 feet apart and a mask. We'll this year why not add a bit of fun to an otherwise unorthodox year: Ugly Christmas Sweater Face Masks! So here's a fun project you can do with your significant other, children or at your small family gathering.
If you're short on time or rather just grab one premade – I created an Ugly Christmas Sweater Mask collection available at my shop Sweet x Aesthetic on Etsy. Get 20% off as well as free shipping for orders $35 and over! All handmade by me!
So check out the video to see a quick tutorial of an easy holiday project! You can also easily switch the fabric to make them fit with any other holiday that you celebrate.
Video is available here and in my reels on IG @SweetxAestheticShop
For a tutorial on hand making a mask click here.
If you have a pre-made one then you're already half done!
Step 1 – Grab your favorite decorations from a local store including fabric glue
Step 2 – Get the decorating!!
And that's it! 🙂
I hope you all have fun with this project. Let me know how it goes!
How will you be spending the holidays this year?
Let me know in the comments!
All photos owned by SweetxAesthetic.com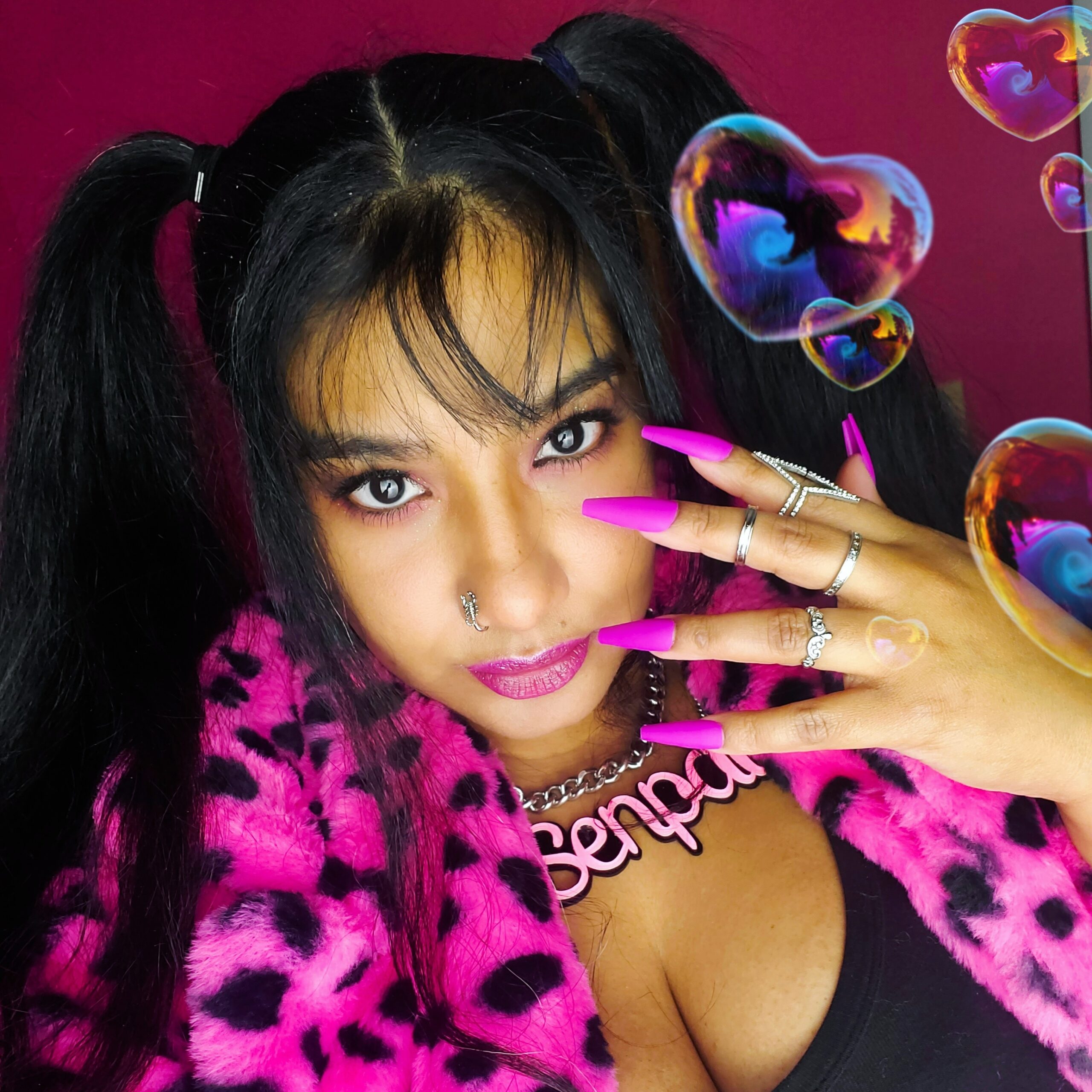 April Jay is a style and travel content creator who loves sewing, Buffy The Vampire Slayer and rocking out to One OK Rock.
Follow her on Twitter