Hey guys, it's the Pink Fashion Ninja back with another K-DIY Home D
écor
!
This DIY is all about creating an awesome focal in your room by putting to good use the pile of k-pop stickers you have. Now personally I have a ton of stickers from the myriad BIGBANG and 2NE1 concerts I've been to along with cute Sungkyunkwan Scandal ones I've had for well for 4 years. So after staring at these stickers for so long and wondering what I could possibly do with them, I went to my favorite craft store and brainstormed the idea of putting the stickers on letters to showcase them and getting good use out of the stickers. Again it's a quick, easy and cheap DIY that will add flair to your bedroom.
The choices are also endless with this one as you can spell out your favorite groups name and spread the stickers among the letters or use your initials such as I did. I might eventually add my middle initial K and use up my Taeyang postage stamps and additional BIGBANG Alive Tour stickers. Though I chose to sit these on my bookcase, you can hang these on your wall, over your door or anywhere you'd like for them to go.
So without further ado, let's get started! Check out the video here or read below to get a handy step by step. And if you love this, don't forget to share on Pinterest!
You'll also want to grab a glue stick!
Step 1
Spray paint your letter.
Step 2
After letting if dry 24 hours, choose the stickers that you'd like to put on your letter.
Step 3
Organize and cut the stickers to fit the surface of the letter. Let your imagination flow!
Step 4
After organizing and cutting them to the shape of the letter, take the back off and place the sticker on the surface or keep the back on and glue it down.
Step 5
Grab your brush and spread the mod podge over the entire surface of the letter.
Step 6
After drying add glitter or any other designs you'd like.
Step 7
Now it's to time to show it off! Arrange your desk or table with your letters along with your other decor!
Hopefully you all enjoyed this K-DIY.
Comment and share your own ideas with others in the comments!
Don't forget to like, share and subscribe on YouTube!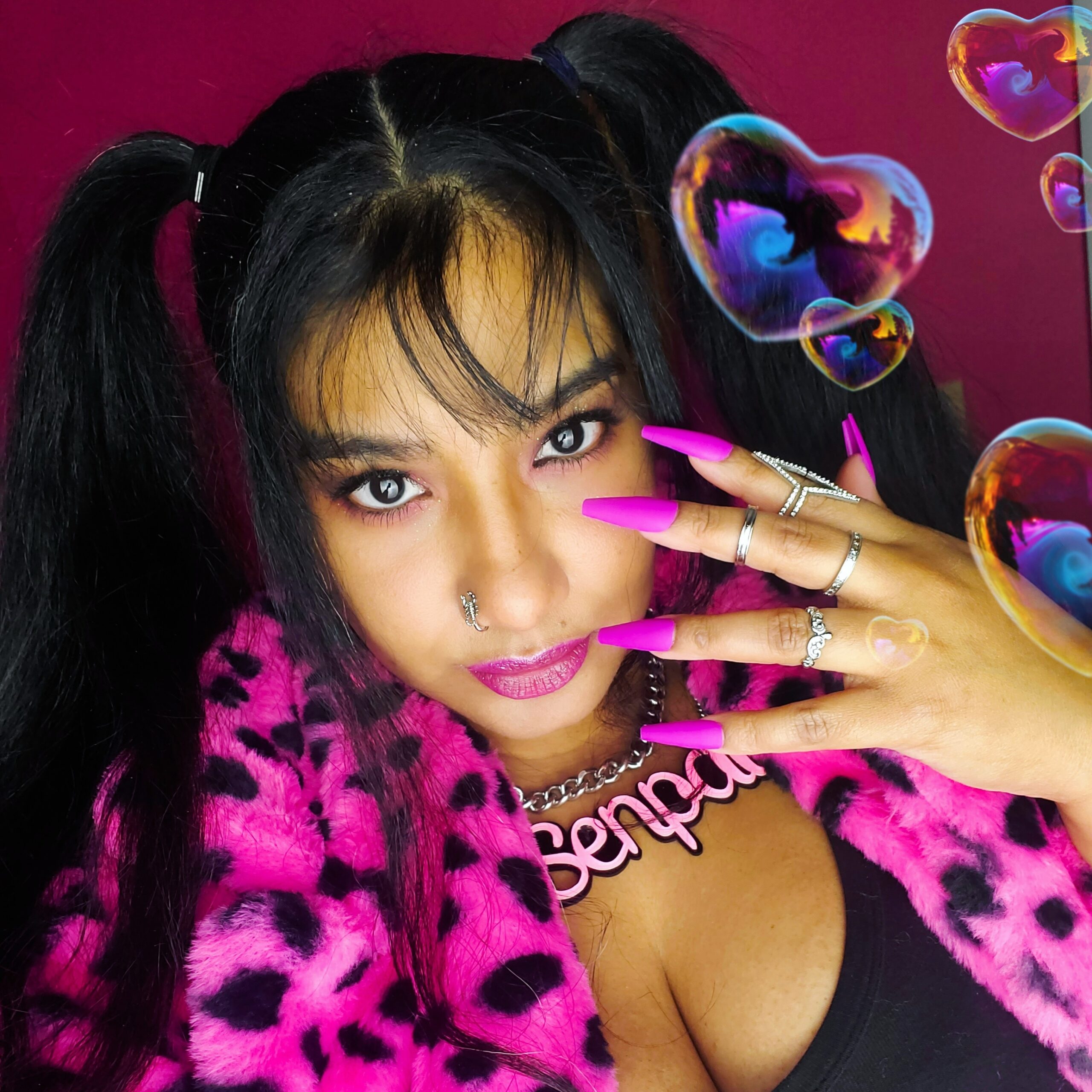 April Jay is a style and travel content creator who loves sewing, Buffy The Vampire Slayer and rocking out to One OK Rock.
Follow her on Twitter