Finally we get our Top 3 along with a lot of surprises. So let's jump into it!
The ladies find themselves on the next plane to Las Vegas where the Top 3 challenge will be. The models had a great time exploring the land of lights.
Enjoying Vegas before tomorrows challenge.
The models first mission was a Las Vegas Hot Spot Challenge where they had to find out the places from a set of photos and take model-esqe photos in front of it prove they were there. Needless to say some of the models had a tough time getting around since their English language skills were little to none. Though Hyun Ji lucked up on a cool taxi driver who took her everywhere and took her photos. Shin Ye had a rough time getting anyone to help her while Hye Ah was a bit ditsy through the challenge spending her taxi money on a drink which later resulted in her not having enough to pay the taxi driver. Then 30 minutes later she found a $5 bill in the bottom of her bag. Sigh….
Places for Hot Spot Challenge
Hyun Ju asking for directions.
The Hot Spot Challenge winner was Ho Yeon who took along Hyun Ji for her prize, a helicopter ride over Las Vegas!
The last main challenge of the day was titled "Wedding Happening in Las Vegas" where the ladies had to become brides shooting at various places around Vegas.
Hye Ah posing next to a show girl.
Winner
The winner of the challenge was my girl Ho Yeon with her fabulously sexy photo on the strip.
2 Cut (Top 3 Chosen)
Hyun Ju, Shin Ye and Hye Ah were dropped to bottom 3 with only 1 of them being able to proceed in the competition.
In a shocking turn of events, judges favorite Shin Ye was cut along with Hye Ah. For some reason Shin Ye lost all confidence she once had in taking photos. She usually proceeds with such confidence and grace but the pressure of the competition seemed to take a toll on her. Her photo was surprising very lackluster and despite her winning a lot of challenges she was let go.
Hye Ah was cut also
no surprise there.
Our Korea's Next Top Model Cycle 4 Top 3 Models
Ho Yeon
Hyun Ju
Hyun Ji
Who will be the winner of Korea's Next Top Model Cycle 4?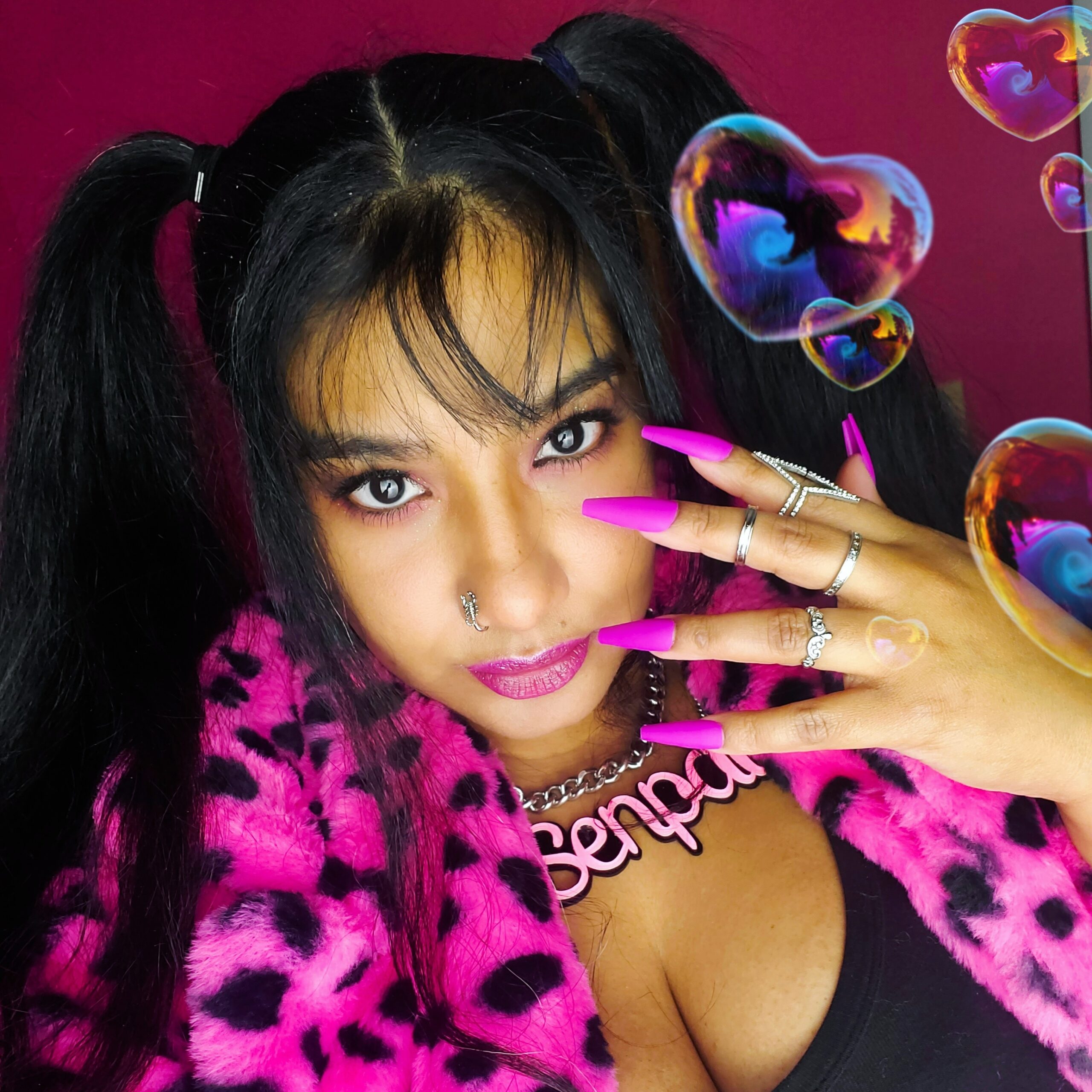 April Jay is a style and travel content creator who loves sewing, Buffy The Vampire Slayer and rocking out to One OK Rock.
Follow her on Twitter