CL's not the only bad female around, you can be one too! Many of the looks from her latest solo video are totally diy-able! Check out the collages below, scavenger through your wardrobe and scan your local H&M to style like the head 나쁜 기집애.
___
First up is a summery goddess look that's great for any shape. Many maxi dresses are available in myraid colors so finding a white one shouldn't be too difficult. Then browse the jewelry section for a very royal/Grecian/Egyptian type necklace and accessory's. Because being the baddest means you MUST be royalty (or at least look like it, Lol.) Add a printed clutch and a pair of Grecian sandals either flat or heeled. And why not do your nails like CL's? All you need is white polish with a bit of black sparkle!
_______________________________
Next switch from white goddess to black angel with silver studs and black leather. This look has a lot of options so you can let your mind go free. Rock meets queen b should be your theme. And speaking of Bee, try adding Bee accessory's to make an official "Queen B." The first look below is a cotton spandex cut out top with high waisted black denim shorts with studs. A spiked black necklace skeleton ring, bee ring and skull printed combats boots make this a fierce look. For a more night out on the town look try a cut out shoulder long sleeve cotton tee with black pleather shorts (because it's too hot for leather.) Add an eye catching necklace along with a feather or netted headband. A pair of gold bee studs to contrast with the silver and a silver ring on the other hand are the finishing touches. For height and a raised booty add a pair of gold strappy heels for mad sex appeal!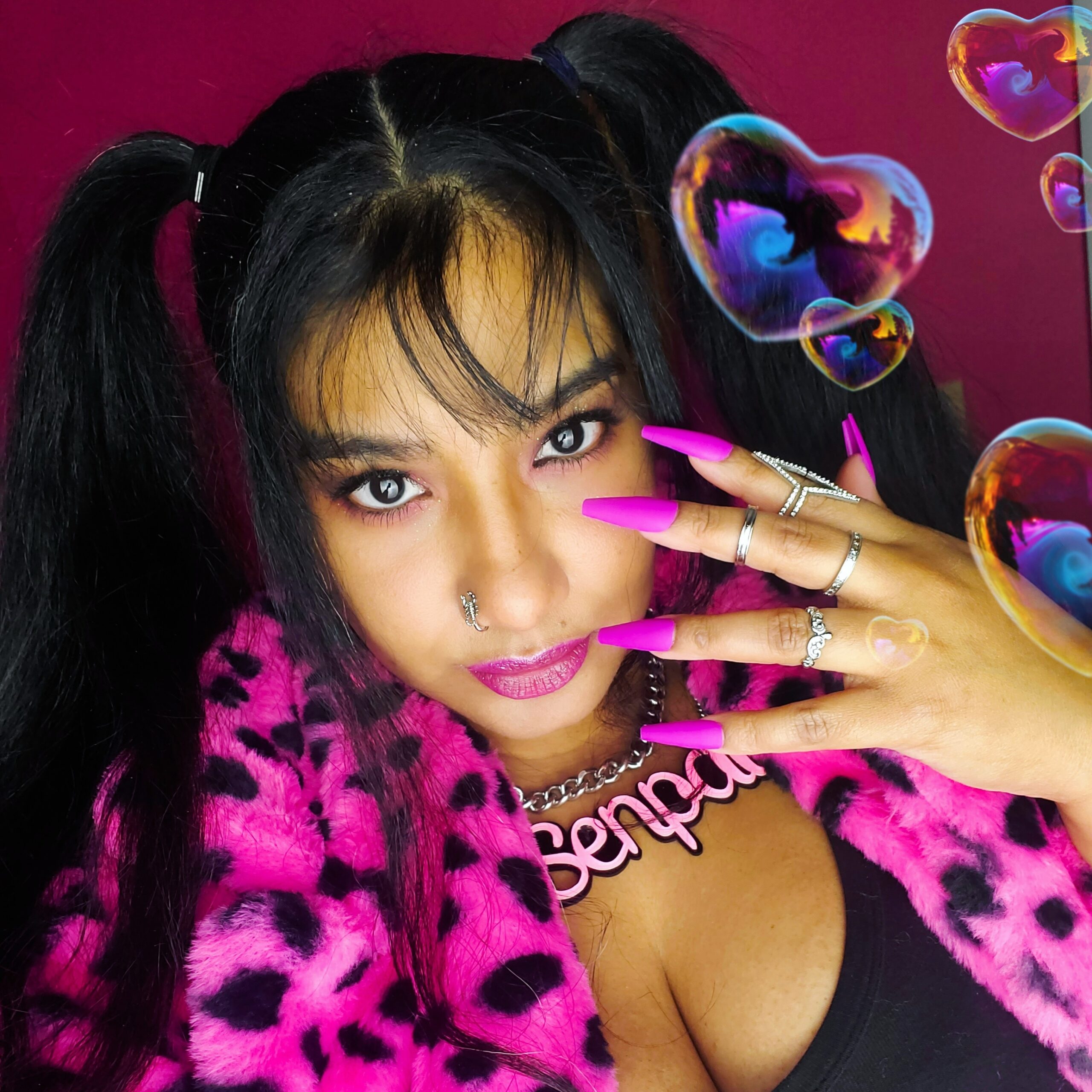 April Jay is a style and travel content creator who loves sewing, Buffy The Vampire Slayer and rocking out to One OK Rock.
Follow her on Twitter