I'm Sexy Free and Single! Or at least Super Junior is. 😀 This weekend I attended Super Show 5 in Seoul. It was my second time seeing Super Junior but first time this year.
I was very happy to finally go to a Super Show since the last 3 years I've missed the previous ones. The concert was action packed and had me jamming the whole 4 HOURS. Yes…it ended up being 4 hours. Now I love me some Kpop but DANG, 4 hours is….pushing it. With it being 4 hours there were some slow parts throughout. One of the down sounds of going to a KPop concert in Korea is when the artist talks it's all in Korean. Most KPop artist's talk for a good 10 minutes one to three times during the concert. If you can't fluently understand Korean then this is some major down time. Since Super Junior has a billion members it took them even longer to talk which made the show last very long. Also the shows pace was a bit slow. I felt too many slow songs were bundled at one time which made it difficult to keep the hype going. Of course it was great show anyway. Amazing quality, cool effects, heavy bass, it had it all.
WARNING: The account contains spoilers. SS5 Fan Account
They started the night off with "Mr. Simple" and ended with "Sorry Sorry"
Siwon, Sungmin, Kangin and Ryeowook did drag to two old school Kpop songs, Gain's "Bloom" and Hyuna's "Ice Cream." Then all four did Sistar's "Alone" together. My stomach severly ached from laughter.
Kangin didn't seem very comfortable dressing in drag.
Blue Ocean
4 of the members sang Michael Bolton's "How Am I Suppose to Live Without You." It was really awesome to hear them sing in English!
Yesung cried after Elf's showed a homage video to Super Junior.
Donghae has blond hair
Donghae and Eunhyuk went shirtless and they also had outfits that was only jeans a jacket and no shirt
Donghae and Eunhyuk also had huge tattoos on their chest
Shindong dressed up like a zombie and performed The Harlem Shake with Eunhyuk and Donghae
That's Eunhyuk! I was able to sneak a picture!
The members went through the audience and came up to the 2nd floor where we were and got on top of the tall ladders and rolled through the aisle. Eunhyuk and Kyuhyun were on our side and were right in front of our faces.
When the show was ended my friend and I walked down to the gate so we could leave before the crowd but Ryeowook ran onto the stage that was made on the second floor. Security didn't hold anyone back so I can over and was right in front of Ryeowook and he looked me in the eye and waved at me!
Yesung also came over to the stage on the 2nd floor and waved at everyone but he looked really sad. Lol, SMH
Henry introduced himself in English.
They all dressed in Super Hero costumes and showed a funny video with English commentary. Ryeowook was SpiderMan, Eunhyuk Wolfverine, Shindong Hulk and Kyuhyun Loki. Others were Thor, Dragon Ball Z, A Chinese Martial Artist and Iron Man.
Eunhyuk is very fine up close in person….I see why IU wants him 😉
Since ELF's are older than most KPop fans there wasn't much screaming and no one stood up compared to at VIP concerts where everyone stands up the entire time.
That's basically what went down. It was a really awesome show and I hope you all get to see them when they come to your country!
After the show
That's the stage Ryeowook and Yesung were on! Right in front of me. OMG So close right?
Also apparently the hat I randomly chose to wear the day of the concert was one that Donghae had worn before. People asked me if Donghae was my favorite and I said "No why?" They said "Oh he's worn that hat a few times." I was really shocked but excited because that meant there was a KPop fashion Find I could search for! I found out Eunhyuk also wore it.
Online
Apparently folks online have said the hat goes for $850 but I found an exact same one for only $24.
Sispop,com $24
Offline
I purchased mine at my favorite store SuperMarket located in Myeongdong. I paid $60 for mine. After buying it I walked out and 2 minutes later saw the same exact one on a hat cart in the middle of Myeongdong selling for only $25, Unfortunately you couldn't return accessories at SuperMarket so I had to keep the hat. :/
For directions to SuperMarket click on this link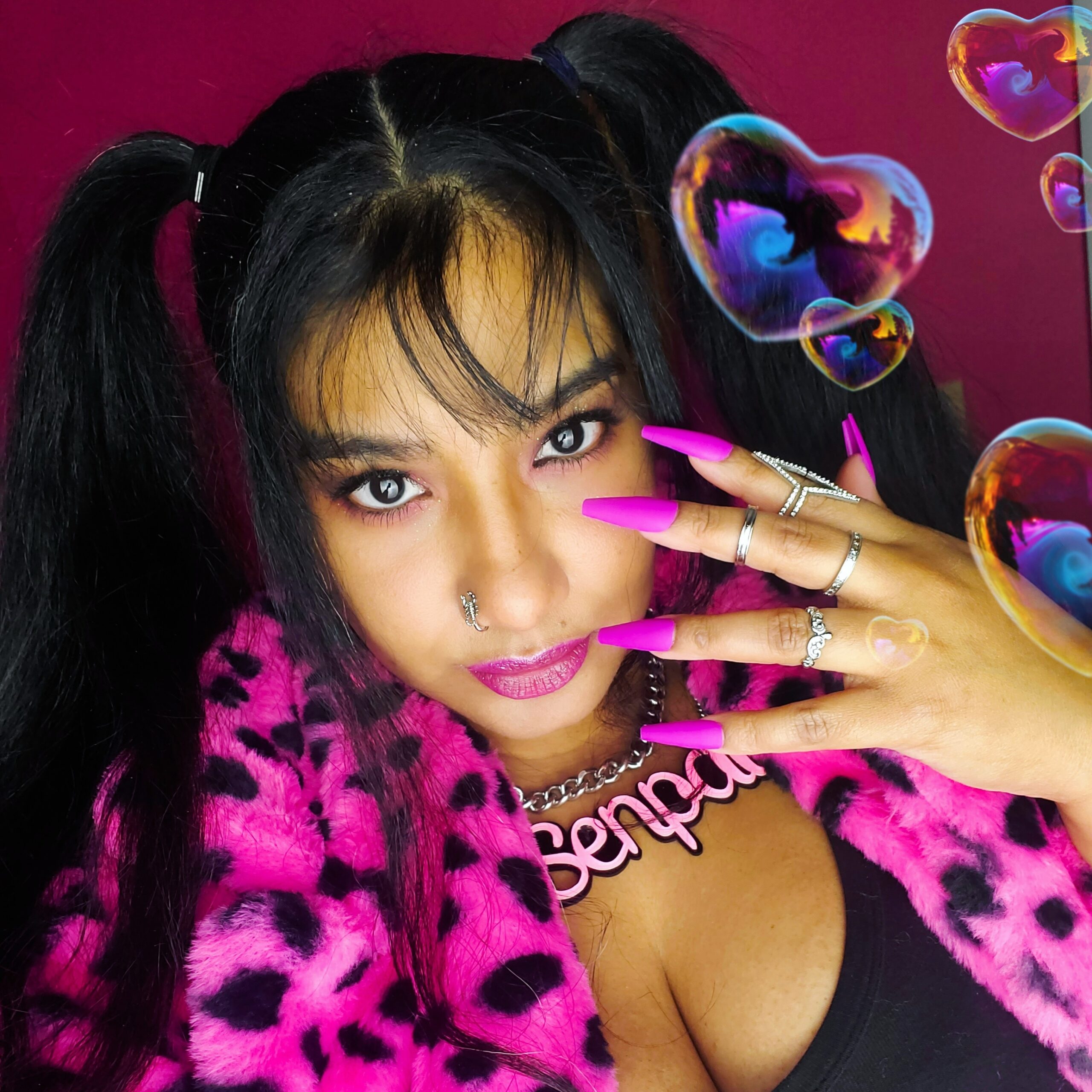 April Jay is a style and travel content creator who loves sewing, Buffy The Vampire Slayer and rocking out to One OK Rock.
Follow her on Twitter