YG's newest signee Lee Hi recently released the playful video for her newest single "It's Over." It's full of youthful pieces and of course, Teddy Bears.
Honesty I'm not a fan of Lee hi (OMG shocking right?) some might think I'm a YG stan but I really only like the artist I like, not because they're on YG. When Lee hi was on Kpop Star I wasn't really impressed by her so when she signed with YG I knew I probably still wouldn't regardless. She's a really cute and sweet girl with wholesome style so I can definitly give her props for that. Her first single "1, 2 ,3 ,4" I didn't like but "It's Over" catches my attention. I think it really has to do with her musical style. The bluesy Adele type of music I'm not a fan of. Though with this track, the video makes me more intrigued by the song and after a few listens I started to really like the song. It's catchy and cute, AND she does aegyo right, She's ACTUALLY a teenager so it's cute and appropriate for her to do it unlike the grown KPop women who do it.
Her outfit choices in the video were very spring inspired. I REALLY loved her headbands as I am a huge fan of hair accessories. I think I will attempt to DIY her Teddy Bear headband. If it comes out right I will do a video on it!
This was one of my favorite looks from the video. It's cute but spicy and I really love her hairstyle with the dress.
Her Teddy Bear dress was really adorable. And are those Louboutin's?
You can get the links to purchase the Teddy Bear dress and other accesories from KWorld Style.com
I literally want all the headbands she wore in the video. This look in particular reminded me of the Keenu Reeves and Drew Barrymore movie Babes in Toyland. Ya'll remember that one? 😀
Her cut out bear ears hat and pastel dress complimented each other well. I gotta look around Seoul for this hat.
Her headbands are VERY Tokyo Harajuku inspired. When I vacationed in Japan last summer, Shibuya 109 had a few shops that sold extreme girly Teddy Bear accessories. I bought a huge Teddy Bear ring from a shop that hand made all the accessories and the item I purchased is really similar to her headbands.
The colorful jewelry was also a good contrast with the video's stark white background.
Her blue and white checkered dress and headband are very Alice in Wonderland inspired.
Poofy skirts are my weakness! I love them!
Also throughout the video were giant Teddy Bears depicted as GD from the One of A Kind video and Taeyang. I thought it was the funniest thing ever! It gave the video a cute twist and showed the close bond of YG Family.
I love how he's reading Complex Magazine which GD recently did an interview with. 😀
Oh Tae Tae Bear….
Overall the video concept and fashion were sweet, fun, made you smile and allowed you to really groove to the song. I'm glad Lee hi is being marketed and dressed like the young cute girl she is. It's too often that companies snatch the childhood away from young stars so I'm glad she is comfortable. I will definitely look forward to more projects from her.
How'd you like the fashion and funny Teddy Bears in the video?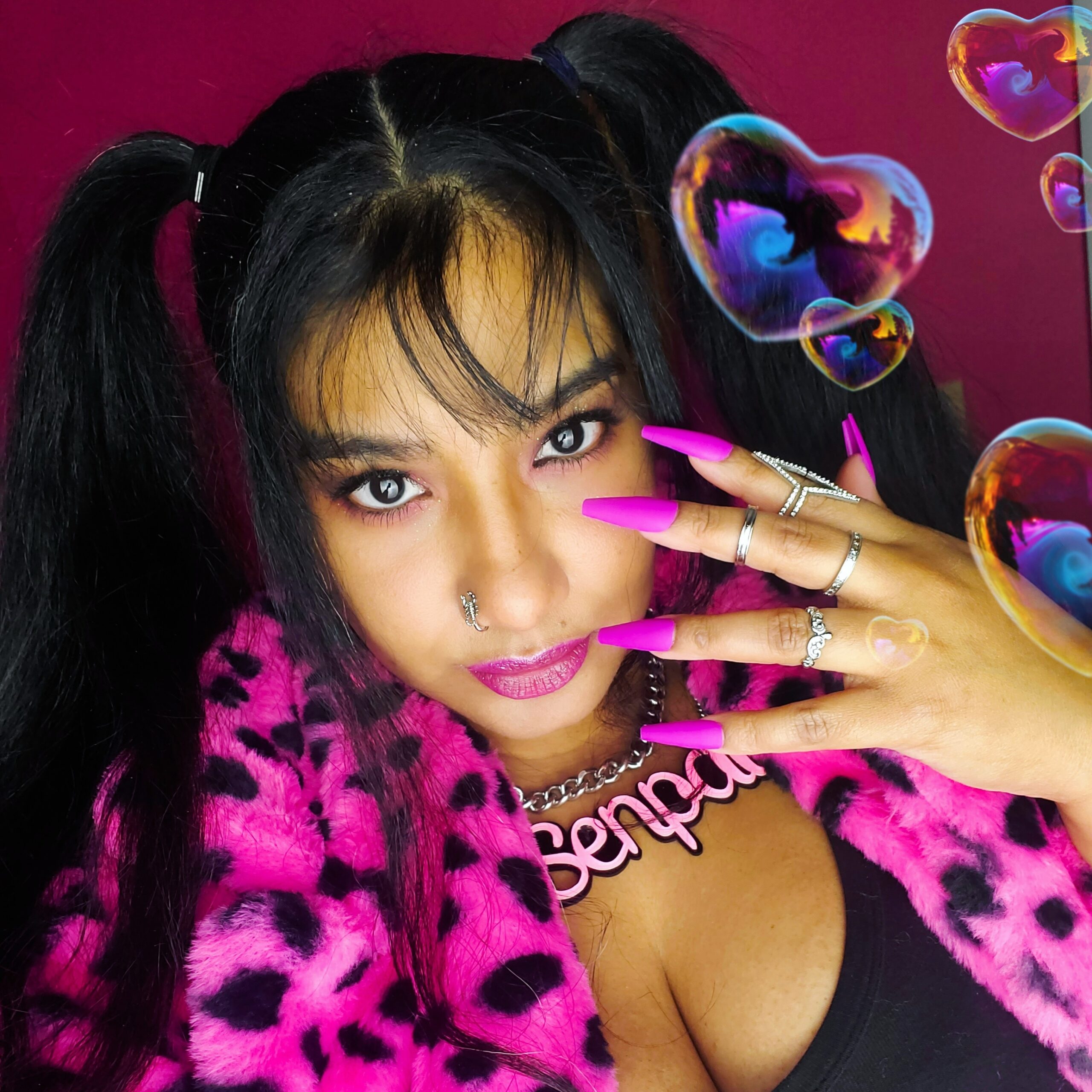 April Jay is a style and travel content creator who loves sewing, Buffy The Vampire Slayer and rocking out to One OK Rock.
Follow her on Twitter