MBLAQ definitely knows how to put on a show. Hours after it was over I was STILL jamming to the songs in my head. Though the stage effects and props were minimal, the performances were strong and fierce. One would definitely see that Rain has taught them well.
I arrived at the venue around 3pm after first going to the wrong venue. The two main concert venues in Seoul both have extremely similar names that people give nicknames to also so it's always confusing for me. Another confusing thing was that the Shinee World concert was going on at the same area at the same time but at a different venue. Shinee had the stadium and MBLAQ had the hall. So when I got there all I saw were Shinee sticks and pink everywhere. I was thinking "Dang did I get mixed up on the venue AGAIN?" Luckily minutes later I spotted some foreigners who I asked where MBLAQ was. It happened that they were there for MBLAQ too so they lead me to the Olympic hall about a 5 minute walk away from where we were. I quickly spotted the short Interpark global waiting line and got my ticket. My first goal was to grab all the free stuff that they give out at concerts and buy some official merchandise. As I was walking I spotted a girl in my periphial vision that was looking at me. I wondered if I possibly knew her from somewhere or something. Seconds later she slowly came up to me and asked "Are you on Youtube?" I was like "Haha Yes, Whoa!" Come to find out she was a fan of my Youtube videos. Her name was Aisha and her friend was Marie who are currently studying abroad for 3 weeks.
Aisha
Marie
So we hung out for a few hours before the show chatting it up cracking up about our experiences in Korea. I'm sure they probably thought I was crazy for sure. Lol. Also Marie is fluent in Japanese! How freaking awesome is that.
Official MBLAQ tote bag and free Lee Joon fan sign!
Unfortunatly I lost them about an hour before the show started. I darted over to record some stuff to include in the video but lost where they were. But thank God for Facebook! So I que'd in line after one of the bodyguards asked me for my ticket and directed me where to go. Security there was the friendliest I'd ever experienced at a Kpop concert. Also a wonderful thing to note was the amount of foreign fans there. And no I'm not talking about Japanese. I mean white black and everywhere in between. We represented well at this concert. It was the most I'd ever seen at a Kpop concert. Yeah!
About an hour later we were finally able to enter the venue. I had standing seats in the section in front of the extended stage. Now this is where my good time turned to blah. Seriously. Sweaty **itty blah. First of all every tall person hopped in the front so nowhere where i found a spot could I actually see nicely even though they're were only 2 people infront of me and the stage. My second hell problem was this stupid girl beside me who would NOT stop freaking moving. I mean dang were already packed in like sardines and your crazy balistic sweaty armed self keeps booty bumping and elbowing my boob. I kept looking at her with killer eyes and really wanted to sock her in the face. Then another thing that made things worst was that security wouldn't let people put their bags in front of the barracades so they ended up having to hold their huge bags which made even less room for the rest of us. After 10 of the show started I decided I was gonna slap someone then die myself because it was just to hot and squished where I was so left my spot and asked security if I could have a seat instead. The nicely obliged and for the rest of the show I had a nice close, cool chair to enjoy the rest of the show from.
Of course I had to make slight adjustments to my sign. LOL.
Anywho the concert started after being 20 minutes late. It was probably because the venue still wasn't full so they were waiting for more people to come. Either way I was just happy I was there. They opened with their bumping single "Run" and included a fight sequence with Joon doing his Ninja Assassin Raizo moves with enemies on the screen. It was action packed from start to finish. The songs that got everybody pumping were "Stay" and "Mona Lisa." Joon decided to make me have a heart attack and do Rain's sexy song " 난 (Nan)" which I totally spazzed out to. Maknae Mir can't stand still even if it were between life and death. That boy has so much energy. I really enjoyed Mir and GO's duo stage with their new song. It was really hip hop and fun. In Seungho's solo stage he did a magic clothes change in 10 seconds by just walking behind a screen. His suit was black and switched to red right before our eyes! Also Thunder had Henna! I think he saw my henna from the Yeosu Expo and copied me. 😉 The best part was the amount of encores they did. It was about 3 total. For the 1st encore there was a percent on the screen and we had to scream really loud to make the percent load up to 100%. (Just like the title of their tour Blaq%!) It took forever because folks weren't screaming load enough so eventually it just went to 100% anyway. Lol.
The most shocking thing was that they came into the audience and ran everywhere. GO and Joon came to the section where I was sitting and just walked up the steps right in front of us like it wasn't anything. GO even ran in the middle of the standing section a few times. Those boys are crazy and love their fans dearly. 🙂
Overall the show was excellent. Full of energy and love. Thunder's sister Dara came and new Kpop group A-Prince (which everyone thought was the other new Kpop group MyName.) See that right there means there are too many dang Kpop groups! We can't keep count. Lol
Also watch the video for a chance to win one of 3 MBLAQ posters and fan merchandise! Contest ends August 7th.
Kpop posts you might enjoy:
MBLAQ declares WAR: http://pinkfashionninja.blogspot.kr/2012/01/mblaq-declares-war.html
Rain The Best Show Tour Concert Account: http://pinkfashionninja.blogspot.kr/2011/09/rain-best-show-in-seoul-924-concert.html
Rain Last of the Best Concert Account: http://pinkfashionninja.blogspot.kr/2011/10/rain-last-of-best-show-concert-oct-9th.html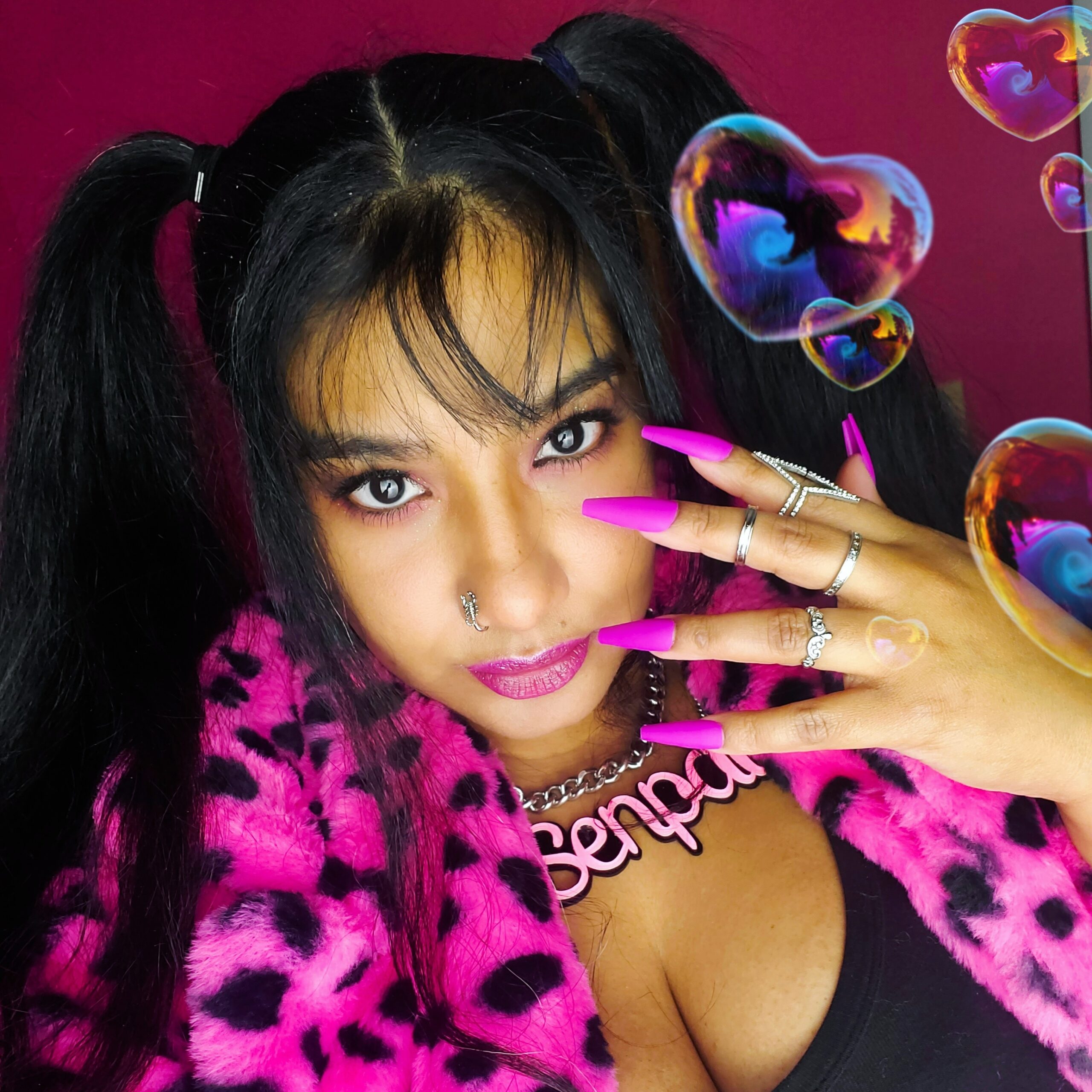 April Jay is a style and travel content creator who loves sewing, Buffy The Vampire Slayer and rocking out to One OK Rock.
Follow her on Twitter