2NE1 is back and ready to take over the world! Their newest song "I Love You" is a soothing ballad that sings to the broken hearted. The video is very Japanese inspired. They're even cherry blossoms on Mimzy's nails!
2NE1's style is always top knotch. Accessories galore and high named fashion designers such as Alexander Mcqueen and Givenchy. I appreciate Dara being dressed more feminine because with her small frame she looks really cute in girly clothes. Now all I'm waiting for is Mimzy to be dressed like the sexy diva that she is (which we saw some of it in the "Cant Nobody" video) and I'd be a happy camper!
Now the video story seems to tell of four ladies in a kind of "love house" that have fell in love with a suitor. They go to great lengths to get to him. When they're on the trains it's as if they left their lives and homes to chase this man and show him their heart. Now this is definitely different from the fierce I-dont-care style that 2NE1 usually does. It's a nice change though as everyone must make changes to conquer new challenges. Speaking of new challenges they will be enbarking on their first World Tour title "2NE1 New Evolution World Tour." I'm actually purchasing tickets this very moment! I'm so excited to see them again and you all know I'll definitely going to do a spazzed fan account video of it!!
But for right now, check out the video then peep some of my favorite screen caps below!
Fierce golden frog ring.
But the ring is so big is scratches the door! Ha!
Um…CL what size are those? An 8 1/2? Ok can I borrow em?
I like the Cassie half shaven head on Dara.
Looks like a vintage Chanel hat to me.
Bom's cute nails.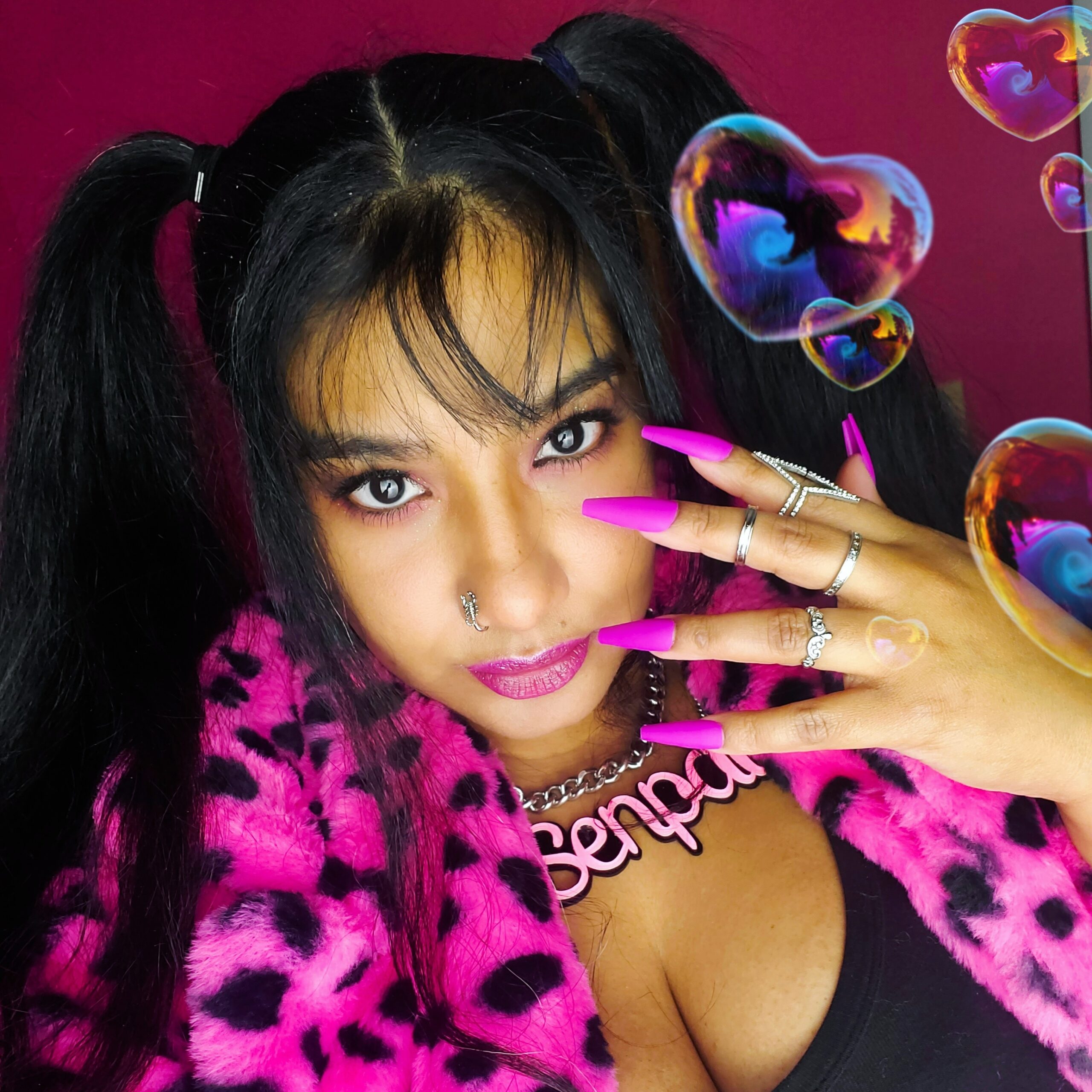 April Jay is a style and travel content creator who loves sewing, Buffy The Vampire Slayer and rocking out to One OK Rock.
Follow her on Twitter