Narsha is a fierce fashionable woman. I first became captivated by her when she released her solo album titled "Narsha." The clothing theme for the album was a very Dark Gothic European look that I really admired. Even in her everyday fashion she usually goes for a monochromotic look.
I love how she (and the other members of Brown Eyed Girls) stay away from the normal "Aegyo" cutesy look that is popular in Korean music. Narsha eludes sexiness without having to show much. I love that in a minute she will wear a full lace body suit or all leather. Her look is very mature and her confident personality reflects it. 2ne1's CL and Narsha's fashion are both on the same spectrum. It's a fierce "I-don't-give-a-dang" swag that they both bring to their wardrobe. CL might throw on some high top sneakers and Narsha will have on Christina Louboutin heels, but both will elude a confident charisma that translates well to their clothing choices.
Check out some of my favorite photos from her debut solo album.
In June of this year she posed for a very mature and sexy spread for Maxim Korea. I love how she makes such drastic changes to her hair. One day it could be in an asymmetrical black bob, the next a blonde mushroom, and another time long brown and curly.
She also was featured in the newest issue of Dazed and Confused Magazine. I am head over heels for this outfit and the amazing perwinkle lipstick she has on. The outfit is very 80's Cyndi Lauper "Girls Just Want Have Fun" inspired. The way she's seated reminds me of the final scene from the iconic 80's movie "16 Candles."
With the release of the Brown Eyed Girls newest album, Narsha opted to change it up again. This time as a sex kitten.
Narsha opted for a sequined black and white, optical illusion floor length dress with multicolored flowers.
Hopefully you enjoyed the journey through and gained inspiration from Narsha's Fashion!
Photo Credit:
fomos.kr
estydiaadeem
allkpop
maximkorea.net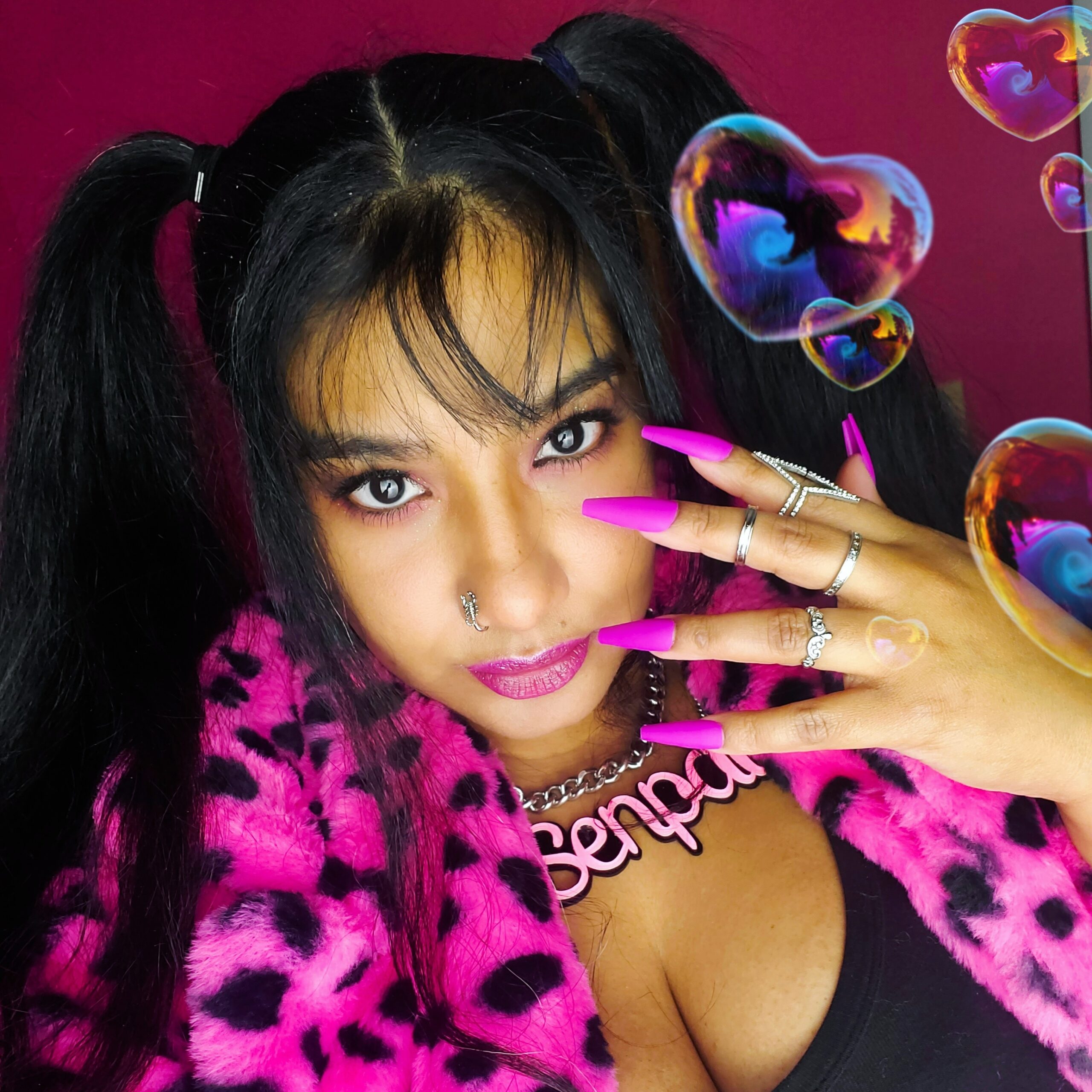 April Jay is a style and travel content creator who loves sewing, Buffy The Vampire Slayer and rocking out to One OK Rock.
Follow her on Twitter