This edition of Seoul Weekend I am dividing into 2 parts because the weekend was so jammed pack with things, there's no way I could fit it all into one post!
Part 1 will focus on Saturday the 19th that included Shinsegae Dept Store, Gangnam Bus Station, and my first experience staying in a Korean home in Incheon.
Part 2 will focus on Sunday the 20th which includes my crazy fun/cursed time a Lotte World. (You'll learn why it was cursed…)
I have also decided to start another blog. The blog won't be about fashion but will contain my opinions and feeling about Korea. I would really like to share them on here but many of the things I want to express would conflict with this fashion, happy, Kpop loving blog. Living in Korea I have experienced some of the most wonderful things but also many negative things. I have sentiments about the culture and people that I want to share with others wanting to travel to Korea. It will be REAL. My real thoughts and emotions being a woman ….foreigner ….woman of color ….an adventurist ….loner ….in Korea. I hope you all will join me.
I will update you all about the new blog soon.
____________________________________________________
Let's begin!
A coworker and I arrived in Gangnam around 10am on Saturday. Our first stop was Gangnam Subway Station to help me find a cute winter coat and a pair of jeans that could fit me. (Which was REALLY DIFFICULT!)
Gangnam is an extremely rich part of Seoul that is top notch. They also have really great shopping choices and prices in the subway. I picked up a killer pair of red heels for only 34,000 원 ($34)!
After Gangnam we jumped on the subway to Kelly's hometown of Incheon. It was my first time in the area and I was very excited. She took me to an amazing department store called Shinsegae Dept Store. It is Korea's oldest shopping mall. It includes stores such as Burberry, MCM, Uniqlo, and H&M.
I chose Uniqlo as my first place to find some jeans because I had been told that their sizes fit foreigners well. I opted for some on sale boyfriend cut jeans to try on for only 10,000 원. Unfortunately I couldn't get a single pair up my thigh so I decided not to try on anymore since a regular jeans were 50,000 원, That was WAY too much I wanted to pay for some jeans.
We ended up FINALLY finding a pair I could fit BUT they ended up being 50,000 원 anyway. There was a random section in the middle of the department store with tables full of clothes. It was very overwhelming to say the least. The amount of people in the department store was unbelievable. It really showed how well Korea's economy is. I have worked at malls in America for 4 years and have never seen that many people at a mall on a non-holiday weekend. Very stark contrast with how American malls are doing right now.
The H&M at this mall was VERY expensive. I'm used to getting items at H&M for at least $30 or less. At this store the price for a flimsy top was 60,000 ($60). Pants were 80,000 원 and up. The prices reminded me more of Mango (another Fast Fashion Retailer but with higher prices.) I was able to find some cheaper cute winter shorts and jewelry but it still came up to $50 for 4 things. Geesh!
I was sooo excited to see JYJ everywhere!
Shinee is now advertising for Etude House. Very weird.
After the great shopping we walked around Incheon to find some good food to eat.
These folks were advertising some new diet workout at their gym.
We got our nails done at a shop in Incheon. It was my very first time getting my nails done! Our couse I opted for a cooky design. Also sorry my hair was looking ruff. It was wonderful the morning of but after running to the bus station because I was almost late and shopping all day, it just couldn't handle it anymore. lol
Delicious Japanese food in Korea! But to be honest a Japanese restaurant in Kansas City called "Gojo's" food tasted better. This is beef and noodle soup with fried shrimp and some sort of fried egg on top of rice.
After that we hopped back on the subway for a few minutes to get to her house. It was my very first time being in a Korean home and experiencing the culture first hand. It was SO different and made me miss home ALOT. Oh life….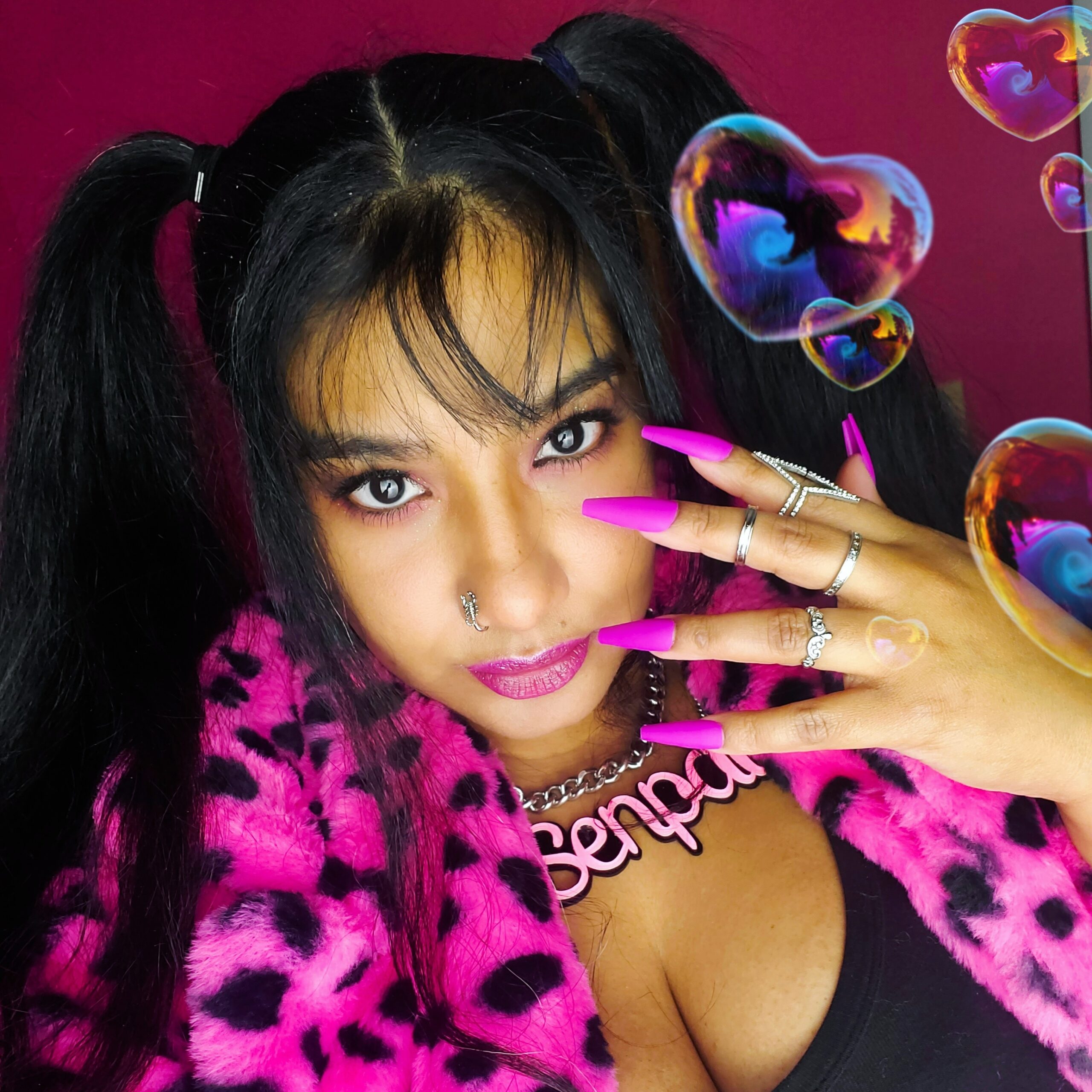 April Jay is a style and travel content creator who loves sewing, Buffy The Vampire Slayer and rocking out to One OK Rock.
Follow her on Twitter