Hello everyone!
I wanted to announce a new series I'll be starting every 1st Monday of the month titled Mental Health Mondays. I'll be sharing some tips that
have helped me in maneuvering the world of social media.
I have no degree in Psychology or any of the sort but I am a person whose dealt with maneuvering the fast changing, algorithm reigning world of social media (I'll get more into the all-seeing, domineering algorithm deity in another post.) I've also struggled with extremely toxic work environments in retail management that have brought me to the brink multiple times. Have I totally broken from the cracks and low self esteem that these entities poured on me? No. But I am here equipped with better knowledge and more defined boundaries to help me recover and prevent that level of distraught from conquering me again. Yea!
Honestly as I type this now, it's difficult to realize I'm sharing this as I'm a particularly private person (Scorpio Moon AND Sun) but I felt it was
important to share my experience so that it can maybe reach others that
are dealing with similar issues.
I'm a content creator that has taken extended breaks throughout the last 10 years. From 2010 – 2015 I was heavily into vlogging, YouTube, blogging etc but from 2016 on I've paused due to the aforementioned toxic jobs, mental health and a vastly changing social media landscape. In 2021 I finally made a return to consistent content creation trying out platforms like TikTok for the first time. Honestly not much has changed other than qualifications being more strict and growing being more stagnant.
But for this first edition I wanted to focus on the side that content creators or just casual social media users deal with: the effects of being bombarded with images of celebrity/influencer lifestyles.
A few days ago I was scrolling through Instagram and come across a post from Dazed & Confused that showed a photo of a woman standing looking off into the distant with an all black head to toe bodysuit on (just the eyes and mouth out.) I thought "Wow, that's cool, who is this?" As I read the caption it revealed it was none other than social media's godmother Kim Kardashian. So I allowed myself to click on the link to get more information on where she wore it and who created the item. As I did that I slowly became engulfed in the ostentatious and perfectly curated photos of her 300 million plus followed page. It soon reeled me into clicking Kylie, Kendall and the Kardashian Closet pages. As I scrolled the exuberant priced couture pieces I could never afford, I began to think of the offhand, fast fashion replicas I have in my own closet. As I continued to negatively dissect my own life I finally snapped out of it and exited the app. I was quickly reminded on why I actually don't follow many celebrities or influeners: it's better for my mental health not to.
What I realized happened was I was triggered. Those images brought up insecurity,
Another example that isn't as extreme as celebrity culture is something as simple as couples. I'm someone who in general doesn't' follow couple accounts. Personally I've curated my social media algorithm to only show tips and tricks on content creating or cool fashion looks to try. But of course some of those creators I follow can be in relationships or even acquaintances I've followed who constantly show their beau off. That's fine! But I find when I do see these types of photos it digs into my mental health. I'm purposely single at the moment but seeing those images stir up self doubt and more.
So luckily I've found a few tips and trips to create an invincible border around my mental health while still actively participating in social media.
Muting
You can still follow those friends or celebrities you like but mute their post, stories or both! That way you're still supporting them by giving them a follow but also protecting your mental health. You can unmute them at any time. Or not!
Now you might think well April, weren't you not following KK but ended up on her page anyway? Yes, what I did wrong was click the link. Lol. So the muting isn't just physical, it's mental too. I had already set up borders by only following fashion companies so that way as a fashion content creator I can stay abreast on what's trending without getting pulled into the glmaous lifestyles the celebrities and influencers showcase. So this is an example where curiosity killed the cat. But thankfully they have nine lives. 🙂
If these tips helped you or can help someone you know, share!
What practices do you put in place to protect your mental health online?
Let me know in the comments!

Loved this post? Never miss out on another by following here.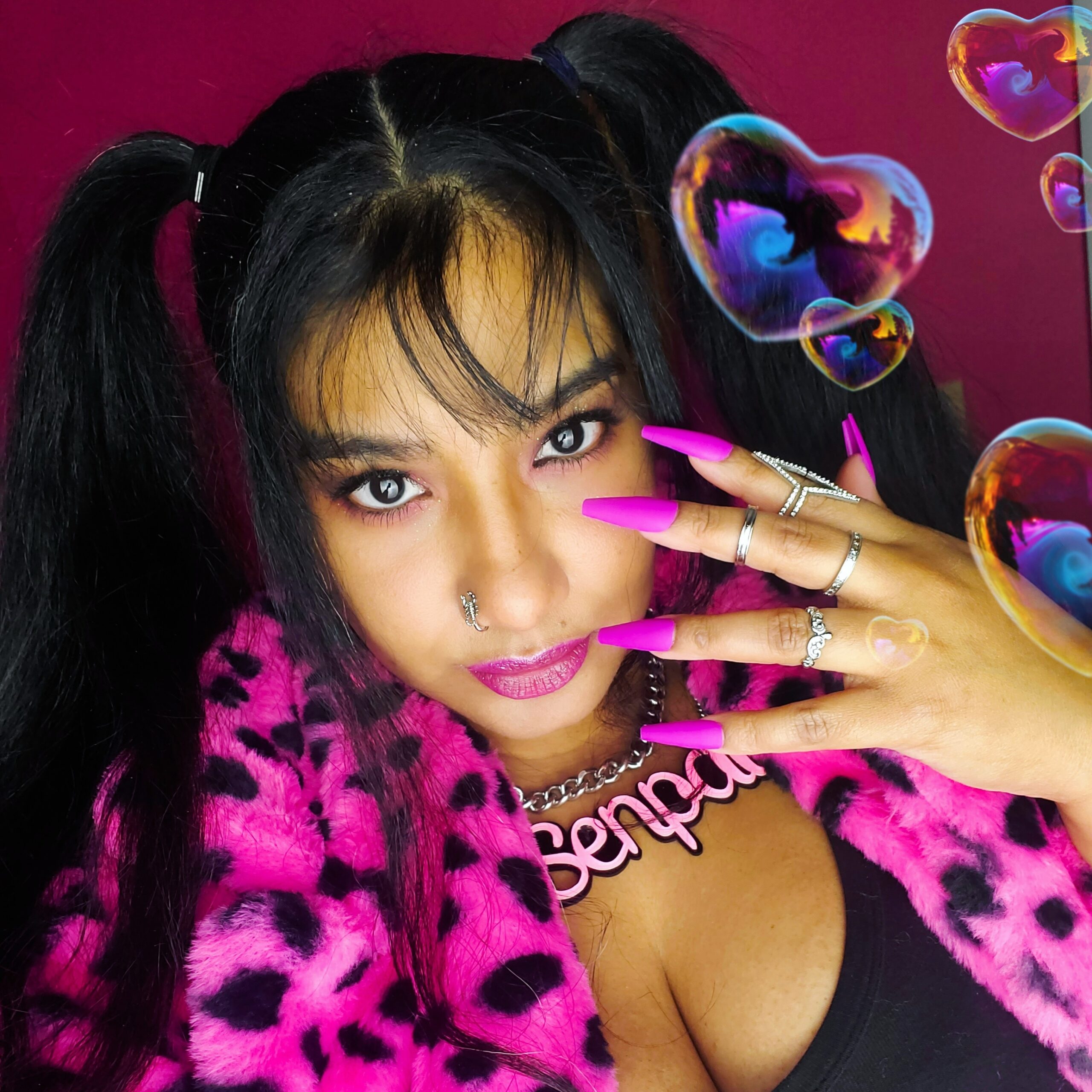 April Jay is a style and travel content creator who loves sewing, Buffy The Vampire Slayer and rocking out to One OK Rock.
Follow her on Twitter