Every year we fall victim to the nuance of choosing specific things we want to accomplish or quit doing for the new year. Maybe you all have had better luck than me but after a few days I forget that I even made resolutions! So I thought "How about I revisit my resolutions from last year and see if I unknowingly accomplished some of them?!" Sounds like a good idea huh? Let's jump into it!
When I created the original post I only gave myself 3 goals as to not be overwhelmed. Let's see how far I got.
___________
2014 Goal #3 Pay attention to more actors (and actresses.)
(From 2014) ~ "It takes more time to get info and updates about them than Kpop idols but I will put forth and effort. I only keep up with Lee Minho but I want try and discover more. Like Ji Chang Wook from Empress Ki. Oh what a FINE man. And I'm so happy I found out about Ha Ji Won! She's an incredible actress and seems to have a great personality. AND if you're not watching Empress Ki right now YOU are missing out!"
~~~~~~
Current Time ~ This one I actually made process with! Not only do I know a lot more actors, I now work with DramaFever! So I'd say that's a double plus. I'm following Ji Chang Wook in his current show Healer along with getting to know more idol actors such as Seong Yul and Woo Hyun from Infinite (High School Love On.) So I'm happy I at least accomplished 1 resolution!
2014 Goal #2 Get into KHip Hop
(From 2014) ~ "Since I don't listen to rap or hip hop (at least recent hip hop/rap songs) anymore it's pretty obvious why I wouldn't listen to KHip Hop but this year has changed my stance. Dynamic Duo, Dok2, among others have made me want to know more about them. Now of course I rock with Bizzy, Tiger and Tasha since they are Khip Hop royalty but I should further my liking. So I would like to thank San E for his performance at the SBS Gayo Daejun 2013 that woke me up. Dressing as VIXX with colored contacts, holding a barbie doll and throwing Kpop idols names all around the song captivated and made me want to know more about him. Apparently, as I've been told, he's been "locked up in the JYP basement but has now been set free." And free I'm thankful for. KHip Hop here I come!"
~~~~~~~~~~
Current Time ~
So yeah….this didn't happen. I tried to force it but KHip Hop just isn't my thing. Actually Hip Hop in general I'm not a fan of anymore. During my middle and high school years I was all about Chingy, Nelly, Chamillionaire, Juvenile, No Limit Records, Trick Daddy etc etc but now that I'm in my middle 20's my taste has changed. There are many reasons as to why that I won't get into but this is just something that will never be. American Hip Hop/Rap nor KHip Hop is my style. Heck I can't even get into Epik High! Lol. Though I do enjoy an occasional song and I'm aware Kpop uses a lot of "swaggity swag" stuff but overall I'm not feeling it. I am starting to listen to more KR&B though like Crush and such. I'm really feeling his music.
2014 Goal #1 Listen to more Kpop girl singers and groups
Somewhat Achieved
Somewhat Failed
(From 2014) ~ I'll admit with no shame that I have a bias toward male singers AND there's nothing wrong with that. 😀 BUT I do think I should give Kpop girl singers and groups a chance. They work just as hard but get 1/4th the attention as male idols and groups (except for 2NE1 and SNSD.) I've got over 30 Kpop CD's and the only female albums I have are 2NE1 (including DVD's), Miss A and Tiny G. I don't have a Brown Eyed Girls or Seo In Young album but I rock them on a daily. I also listen to a little Rania, Kara, Sunny Hill, Lee Hyori and 9 Muses but overall I know little to nothing about Korean girl singers or groups. And I've actually seen a lot of girl groups perform live when I was in Korea but never looked them up further.
Below are the girl singers and/or groups I will research and become acquainted with throughout the year (I'll even dabble into some 1st generation groups.)
9 Muses, Son Dambi, Spica, Rania, A Pink, After School, SES, Younha, Fin.k.l, 4Minute, AOA, F(x), Hello Venus, Girls Day, Fiestar, Sistar, Davinchi
Every 2 weeks I will devote to a different group and will update you all on this resolution! I'm sure I'll fall in love with some groups and find some amazing songs. If you all have any groups or song suggestions write it in the comments and let me know!
Current Time ~
So the whole "Listen to a new girl group every two weeks thing" never went into frutition. BUT I did become a HUGE fan of SPICA!!!! They're beyond words amazing so I now have 2NE1 and SPICA as my two favorite girl groups. Member Kim Bo Hyung is hands down one of the best singers in Korea. She literally has a gift from God. Other than that I ACTUALLY took the time to listen to the full album of a few girl groups like F(X) and AOA. I found I enjoy quite a few F(X) songs especially RED LIGHT so I rock them a bit more than used to. So with that, I'd say this one was a 50/50 but probably more on the side of an accomplishment.
_________________________________
So that's it! 1.5 out of 3 isn't too bad. 😀
What were your resolutions for 2014?
Did you achieve them?
Let me know in the comments!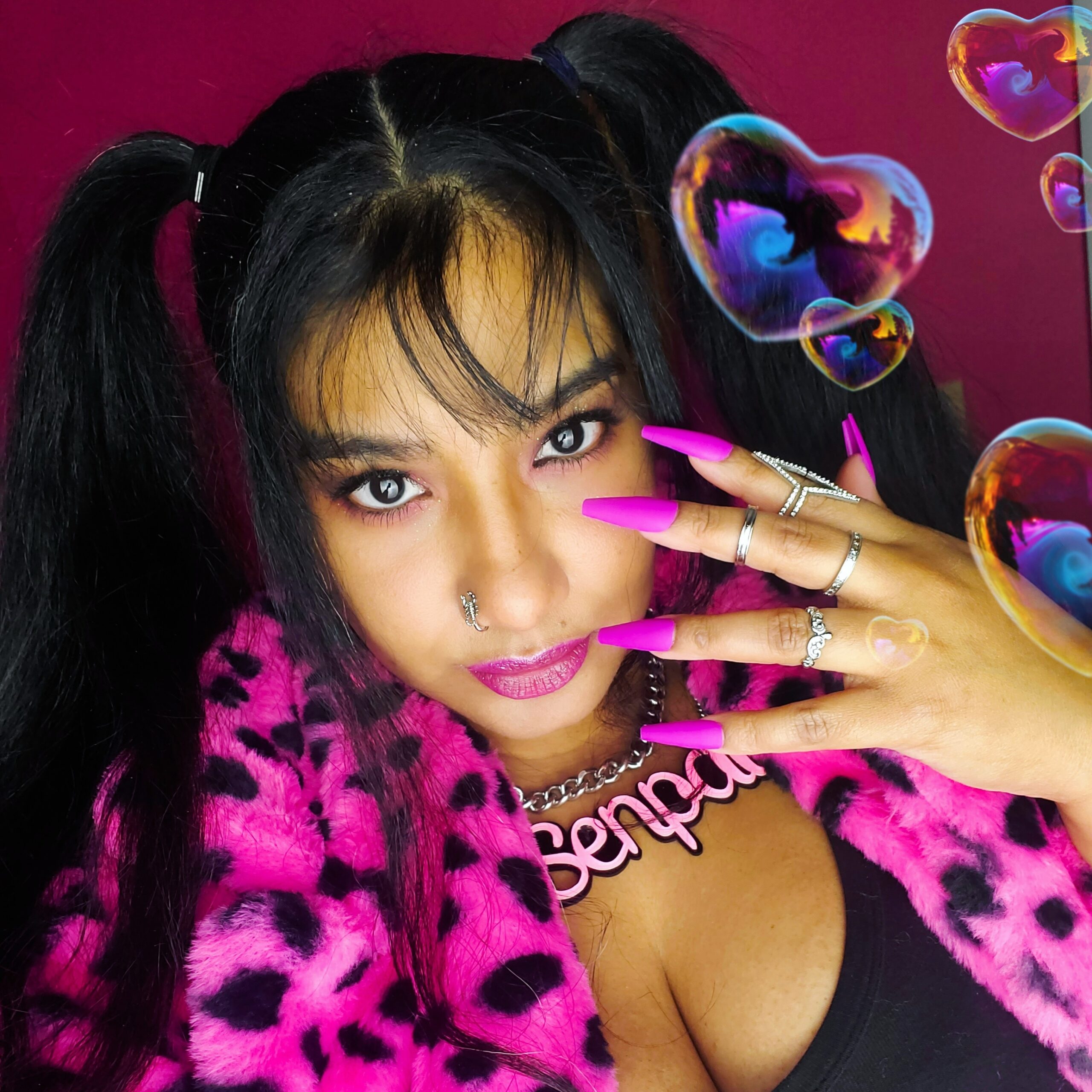 April Jay is a style and travel content creator who loves sewing, Buffy The Vampire Slayer and rocking out to One OK Rock.
Follow her on Twitter