Accessorizing your phone is always of utmost importance for a fashionista. From various hanging charms, a personalized photo of your handsome bias or that great DIY you saw on YouTube, cell phone cases tell the world who you are.
This was one of the reasons I was so excited to contribute to EzBuysDirect.com's newest project "Beautify Your Phone." They're an online retailer specializing in smartphone accessories and since I'm a Samsung girl I was glad to hop aboard!
My mission was to create a collage using my favorite phone case as the center of my style to accessorize and complete a look.
I call it
Sporty Chic
which describes my style to a T. Now that I'm in my mid-twenties, I overwhelmingly prefer comfort over anything else but still want to express my quirky, playful personality.
So to show that I chose EZBuysdirect's Black Leather Purse case. I love the sleek quilted Chanel-esqe case and the awesome hanging chain which allows you to carry it as a purse!
Now to create the Sporty part of the outfit, I chose a cute black logo jogger pant (comfy and cute) and added the Chic component by using a baby pink cropped sweater to counter the sporty sweatpants.
To give height (because I always need a bit of a lift) I chose platform boots because they're more comfortable than heels but offset the laidback vibe of sweatpants. To add more girlyness I included a 50's style black headband, a pink pearl necklace a gold charm bracelet and watch.
For makeup, a cool baby pink lipstick and a splash of blue glitter nail polish to break up the pink.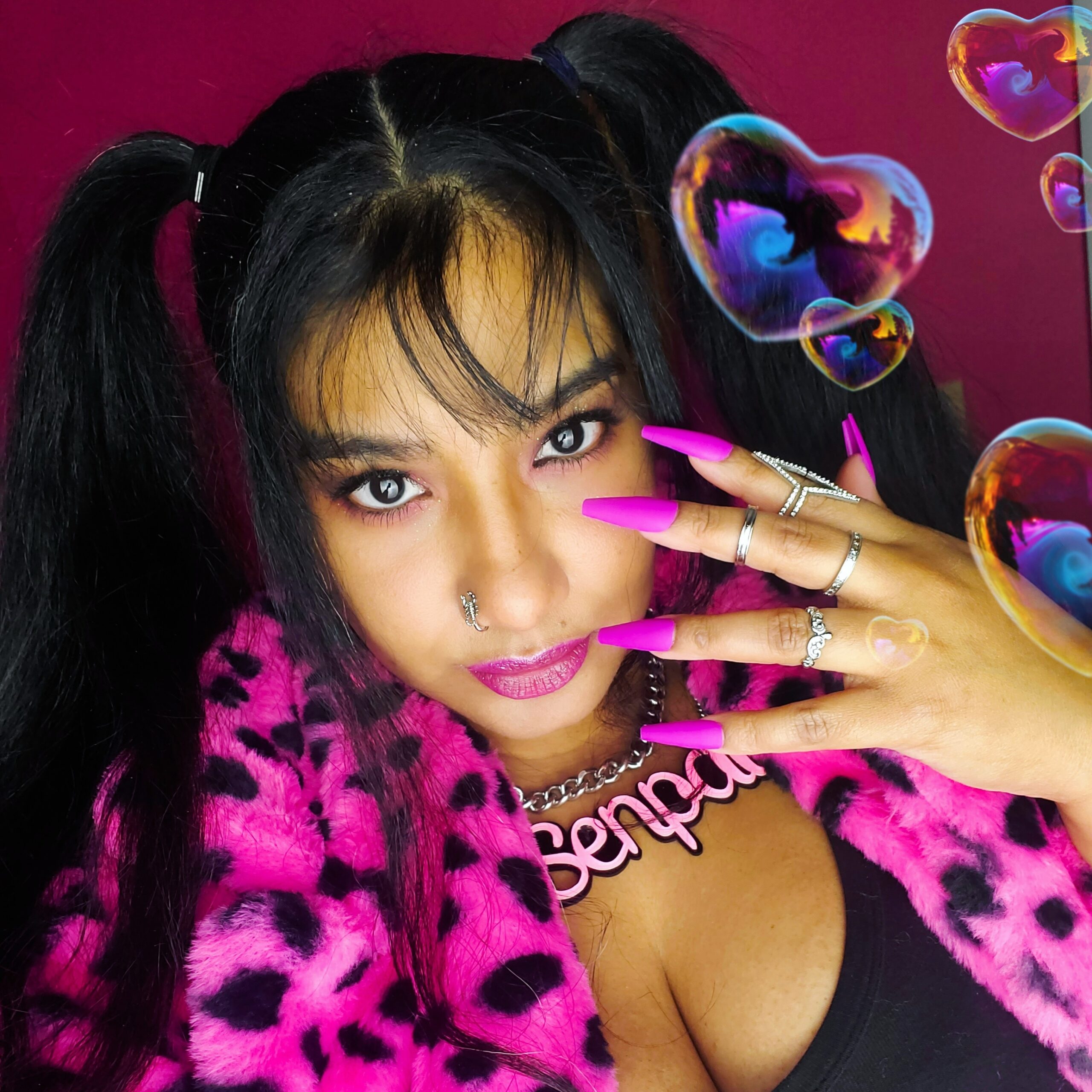 April Jay is a style and travel content creator who loves sewing, Buffy The Vampire Slayer and rocking out to One OK Rock.
Follow her on Twitter