Here is this weeks recap of KNTM Episodes 5 and 6. Unfortunately a few of the uploaded videos for episodes 5 and 6 have been taken down or made private so I won't be able to include links or screen caps. It seems CJEM is probably taking down them down due to copyright issues so I suggest watching each episode as soon as its uploaded so you can catch it before it's deleted.
Episode 5
1st Challenge
For the first challenge the models had to style themselves for an out and about paparazzi-stalking-me style photo shoot,
1st Challenge Winner
Front runner Seung Soo won with his photo shoot idea of shielding his "girlfriend" Ye Lim. He received a goodie bag and got to choose one female model to give a gift bag to which he chose his partner Ye Lim.
2nd Challenge – Runway Fashion Show for M Brand 2014 F/W Collection
Right after that they went downstairs to find an open runway where their second challenge started with the weakest model being cut and sent home.



1 Model Cut
The bottom 3 came to Jung Jin, Hong Joon and Ha In with the latter going home. The judges felt she didn't give off a model feel and her walk wasn't good. In her defense she said she had sprained her ankle during the previous shoot which might have led to the issue with her walking.
Main Challenge
For the main challenge the models had to work with big fans and learn how to control their outfit and expressions. The two missions were a Beauty Shot and Full Length Body Shot with Fans.
2 Winners
For this main challenge, the winner would have their photo featured in an eco-friendly clothing line magazine. Surprising two were chosen since both had outstanding photos. The winners were charming Seung Soo and graceful Ki Bbeum.
1 Model Cut
The bottom 2 came down to Ye Lim and Seung Hee. Though they felt Ye Lim lacks charm and isn't able to captivate a photo 16 year old Seung Hee was sent home due to not showing potential as a model. Even with the sad ending, Seung Hee vowed to come back again so we might see her in the future!
Then there were 10.
____________________________________________
Episode 6
The models start out the day by being woken up in their sleep with a bull horn. The result was mentor Hye Yun in the front room announcing the First Challenge, a Flexibility and Muscular Strength test. She explained since modeling can be exhausting, the contestants must keep up their endurance for the shoots.
With a life sized ruler, horizontal bar and protractor the models had to test their endurance.
First Challenge Winners
1st place went to Seung Soo, 2nd place my boo thang Jong Hoon and 3rd place Ki Bbeum. For their prize, each got to chose a model to be paired with for the next challenge. Seung Soo choice Yee Lim and Hong Joon chose Ki Bbeum.
2nd Challenge
For challenge 2 the models had to attempt 6 yoga poses for Couple AcroYoga.
It was quite hilarious to watch as the couples, some paired up better than others attempted difficult Yoga positions. Guy-Guy couple Yong Soo and Jung Jin had quite the time balancing on each other and made for much attractive seeing their attempt.
2nd Challenge Winners
All around amazing Seung Soo and Yerim took first place and was treated to a spa day at Aveda. Unfortunately the losers had to clean the house.
Main Challenge
The Main Challenge was given by the fabulous Executive Producer herself, Tyra Banks. She expressed this was her favorite photo shoot from America's Next Top Model but also one of the most difficult.
The bottom two came down to Ye Lim (2nd time) and Jong Hoon. Unfortunately my boo thang HONG JOON was cut!!! 🙁 Though the judges felt his growth and that his gave a great effort this shoot, his partner Seung Su overpowered him in all the photos. The judges have been quite hard on him but overall I feel it's made him a better model. Even the photographer said he grew attached to him and hopes him a bright future. For his departure the models cried and even host Yoon Ju! Since Chul Woo was his only same age friend they grew close and he was quite hurt by him leaving. Seung Su also felt guilty because he felt he didn't support Jong Hoon in his photo enough which lead to him being cut.
He can cry on my shoulder if he wants. 😀
And then there were 9.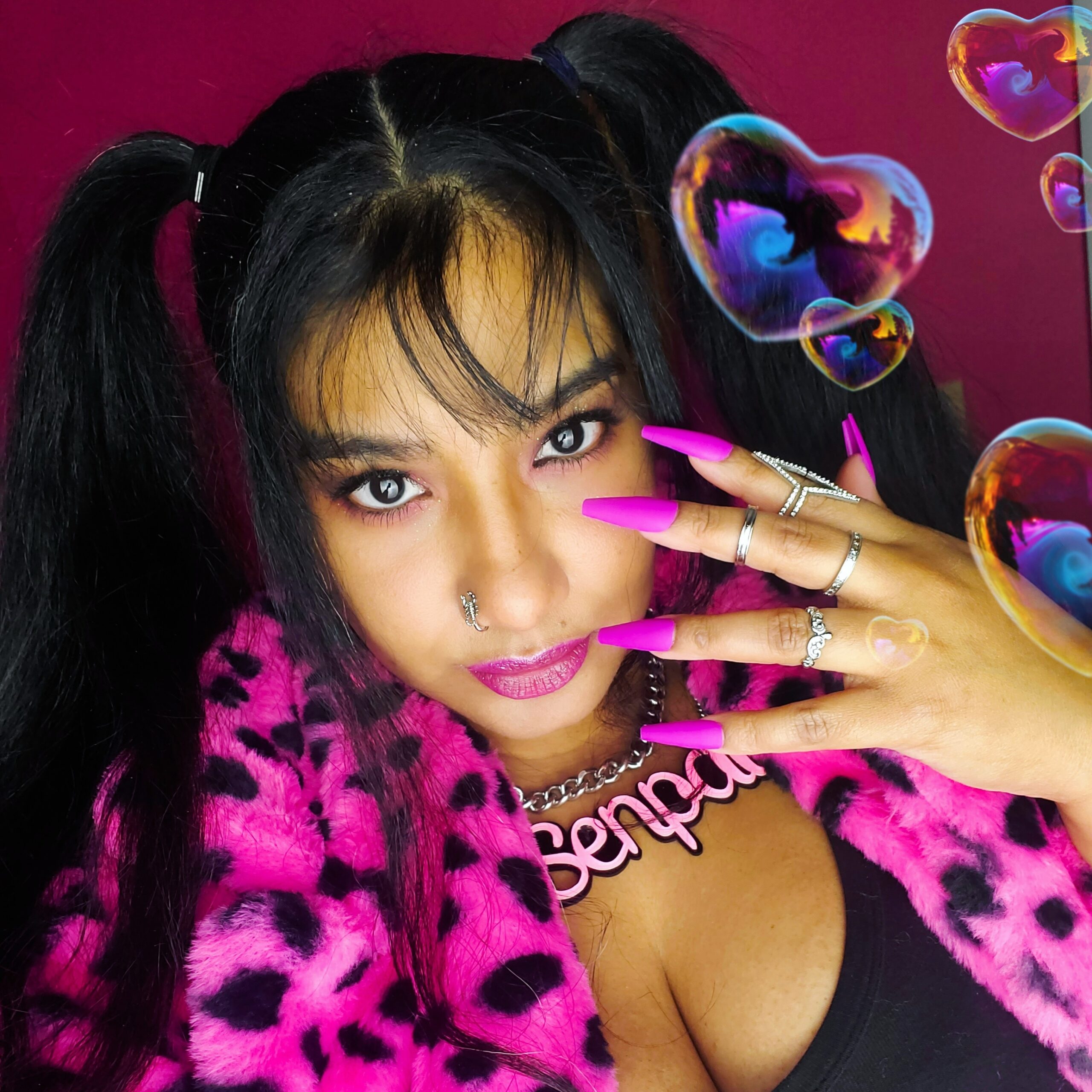 April Jay is a style and travel content creator who loves sewing, Buffy The Vampire Slayer and rocking out to One OK Rock.
Follow her on Twitter