A list of my favorite videos from 2013 in Kpop. There were definitely some amazing ones released this year and surprisingly the best came from lesser known groups/singers. So here are the Pink Fashion Ninja's Top 28 Favorite Videos!
1.Best Video From a Male Solo
GDragon – Coup D'etat & Icon – RockStar

First off what's NOT to love about Coup D'etat? The artistry is beautiful and draws you in. Seeing this video debut and him perform it for the first time at the OOAK Finale concert was AMAZING!!!!! Though the lyrics are a bit egotistical, the video makes up for it. It's dark and thought provoking, one of GD's best works in my opinion.

Most of my favorite videos this year I stumbled upon on accident like this one where I was randomly clicking videos on YT. Apparently this guy is an actor and can sing too! And he reminded me SO MUCH of Miyavi playing that guitar so sexy and oh! Whew…It's getting hot in here. And the Japanese references throughout the video was music to my ears. I'll let the mispronunciation of "Star" as "Ster" slide since the video is so awesome. But yo Icon, where you at though?



2. Best Video From A Female Solo
Lee Hyori – Bad Girls & Seo In Young – Love Me



Another tie. These two ladies did their thang this year. Bad Girls, though a fun video, actually had a strong message about sexual harassment and bullying. With this video Mrs. Hyori wanted to let girls it's okay to stand up for yourself.



Seo In Young can do no wrong. This video was fun, refreshing and extremely fashionable. Like the song says, Love me!
3. Best Video From A Girl Group

Hands down one of the best songs of 2013. PERIOD. This song deserved SO MUCH MORE ATTENTION. It had ALL the elements of a great catchy song. Everything about the song and video is amazing. I need more cute/sexy mixed videos like this. PRONTO. Please Tiny G comeback in 2014!


4. Best Video From A Male Group
ADTOY – 2pm
Sexy men dancing sexy. What more could one ask for? When this first came out I replayed it on my phone about 20 times a day while riding on the subway. THAT'S how much I loved this song. It was the best R&B kpop track of the year.
5. Favorite Hip Hop Video
I slept on this group but just recently rewatched this video and figured out how AWESOME this song was. I thought they'd suck since they seemed to be a bootleg hip hop copy of EXO but this and their other songs are quite solid. And if EXO had came out with this song would have been a hit. Sigh.
6. Most Captivating
Kim Bo Hyung (

spica)

–

내가 미친년이야 (Crazy Girl)
A very adult and

sensual

video, Crazy Girl delivers the goods as it's quite rare to see such a bold video in Kpop. It touches on domestic

violence

, sexuality,

suicide

and depression in a compelling story. Where Gain showed the fun side of sexuality in "Bloom", Kim Bo Hyung tellingly reveals the dark side.
7. Sexiest Video
Jay Park – Welcome & Miss A – Hush
Another tie which I think needs no explanation. Jay Park is one lucky guy being able to do and say whatever he wants in his music. He definitely takes advantage of it. And I ain't complaining!
A very mysterious and alluring video from the ladies of Miss A. Knetizens didn't seem to like this one but I think it's one of their best videos. Subtle sexy Miss A does well.
8. Funniest
First off this is a GREAT song. It was a great idea to have the video reflect the ladies

beginnings

at Kpop Star. They embodied the 3 judges quite well which made the video even more pleasant. And the cute dance makes me smile! I really hope 15& can get the attention they deserve in 2014 from citizens AND from JYP.
9. Best Use of Evil Dolls
Quite a nice concept coming from a nugu group. I love how the song and vocals were able to shine in the video without all the cutesy hoopla that's usually added in. The dolls and props were used quite well and added to the song nicely. Though one low point is their record label buying fake views. That's just not cool.
10. Because Taeyang is So Awesome He Gets His Own Special Spot
Taeyang – Ringa Linga

My kpop husband was finally released from the Dungeon. I wish he was given time to show all he's got because the man is SO talented. This video is just a TASTE of the artistry he's got up his sleeve. And the diversity is so natural, not forced like most Kpop videos. I believe Taeyang has a genuine love for R&B and Hip Hop and has respect for it's roots. And let's not get started on the amazing dance! Oh, the outside scene to the hallway scene, pure BRILLIANCE!
Now I loved the dance version better but what I do adore about the official version is Tae Tae's natural sexiness. I'm sorry but I ain't never seen Taeyang with so much sexiness, charisma and CONFIDENCE all in one. Sometimes it seems he forces it out but in this video it was so NATURAL. Like he REALLY loved what he was doing. I want to see him happy and with as much confidence like in this video.


11 Best Low Budget
2ne1 – Do You Love Me




The video for "DYLM" was fun and free and the song is now one of my Top 5 favorites of theirs. 2NE1 knows how to be wild and party and this video showed a bit of what that would look like.


12. Makes It Feel Like A Club
Jay Park – I Like to Party
Jay Park always does it big that's for sure. You can always rely on him to have a great video with many
ethnicities
present. Being from the West he understands how important it is to represent everyone through music. Another reason I love this video is the merging of fun and sexy. Jay knows how to party so he knows what elements to bring.
13. Most Awesome
Wonder Boyz – Tarzan
A group many have seemed to sleep on, these boys did it right in 2013. I really can't explain how great this video is in words really. Just watch it and see!
14. Made Me Scratch My Head The Most
TOP – Doom Dada

Literally watched this and had no clue what was going on but I know it was deep! TOP can do a 1 or 2 minute rap here or there in a song but when it's time for him to produce his own stuff he makes a statement.


15.Took Me On A Roller Coaster Ride
MFBTY – Sweet Dream


When the king and queen of K Hip Hop comeback, you must listen. The video was dark and captivating but fun. Seeing the 3 interact with each other is always a treat.


16. Most Refreshing
VIXX – G.R.8.U.


Probably my favorite video from VIXX, G.R.8.U. is simple but yet so powerful. It was a great contrast to "Hyde." The rewinding of the scenes was a great idea. I heard that they actually had to say everything backwards! Wha!


17. Most J Rock Like
Jaejoong – Mine


Yo seriously, I now love Jaejoong. Yeah, yeah I know I'm late, but prior to his solo stuff I was more a fan of other members but this song got me. It's very reminiscent of JRock which I don't listen to THAT much do enjoy from time to time. Mostly it coming from my Japanese lover man Miyavi and some An Cafe. "Mine" seemed to have peeked into my head and found everything I love! Its was very Queen of the Damned, which I freaking love. Vampires and fangs and blood! Oh yeah! Hey, don't look at me like that. Blame Buffy The Vampire Slayer for making me this way~


18. Best Remake of a Movie
Brown Eyed Girls -Kill Bill
Always trust BEG with make an incredible video. They love telling a story with their songs.
19. Makes Me Want To Grab Leo's Butt
Vixx – Hyde


Another one of my favorites from VIXX. Everything about this video was heart racing and awesome except for the crappy black wings. How many Kpop videos have the artist with wings popping out? AOA, Jaejoong, I can keep going on. Other than that what a great video!
20. Sexiest Dance
Sumni – 24 Hours


I don't know much Sumni's past with the Wonder Girls but I do know her future as a solo artist I like. This video matched the song well along with a sensual vibe. The barefoot interpretive dance made it even more awesome. A very powerful video she put out for her debut.


21. Most Fashionable
Lee Hyori – Miss Korea & Seo In Young – Love Me
The cute body suits, 50's attire and accessories, Dream Girls costumes and Chanel galore was quite lovely. The Queen can definitely dress her butt off! And with In Youngs "Love Me" it was more or a less a fashion show. The veiled bunny ears, fur jacks, rhinestones ripped pants and heels was like watching a Steve J and Yoni P runway show. Both ladies deserve the title.


22. Made Me Say "Because I'm Naughty Naughty"
Phantom – New Era
Did ya'll see the teaser to this? If you didn't you should. But FYI NSFW! The video on the other hand was just a bit more covered but not by much. Honestly I see no difference between this and a Trey Song video at the strip club. I'm shocked Phantom would be bold enough to put this out with Korea being so conservative but they must not feel constrained by the reigns of K idol-ism.
Which
is good because we get fun video like this.
23. Flyest Debut Video From A Nugu
GI – Beatles


The colors, scenes, style and dance of this video make it a solid debut. I love they're mostly covered rocking jeans and green teeth. Kpop girl groups take notes.


24. Video I Can't Stop Replaying
Seungri – Gotta Talk To You


What did you do to me Seungri? This video is so addictive! Well, more like the song is addictive but the simplicity and coolness of the video pulls me in. Though I get an overwhelming Justin Timberlake feel from everything, it's still an awesome song. Honestly I wish the whole thing were the techno track at the end of the video. One thing's for sure though, Seungri knows how to do sexy. He should be nicknamed the "naughty maknea." Lol.


25. Best Eye Candy
2NE1- Falling In Love


Vampire Lee Soo Hyuk and cutie Hong Jong Hyun (who's name is freaking difficult to pronounce) lusciousness was all over this video. Though I love my girls first video released of 2013, the eye candy distracts me too much. But not in a bad way. "Not bad meaning bad but bad meaning good ya know?"
26. Best Use of Korean Culture
Kim Hyun Joon – Unbreakable

Using tradition Korean pansori and dance and fusing it with hip hop was awesome I must say. Kudos! Go head sexy former F4 member!! And the dance! It's like roller coasting watching this video, sexiness, hip hop, red rain, abs, Korean elements, more abs and Jay Park! This is something I could see GDragon attempting to do. But it wouldn't be as hard core and cool as this.

27. Coolest Video
EXO – Growl
Pretty self explanatory. The video and dance is fun and swaggalicious.
28. Video I'm Not Sure If I Liked Or Not
CL – The Baddest Female
Loved the clothes but the cultural appropriation, sluggish rapping/non singing, GD with no pants on party was just a massive s*** fest. I believe CL can come out with something more on par with who she is and less this. I will be eagerly waiting her next comeback. But I will "Do the Unnie" while I'm waiting.
What were your favorite videos of 2013?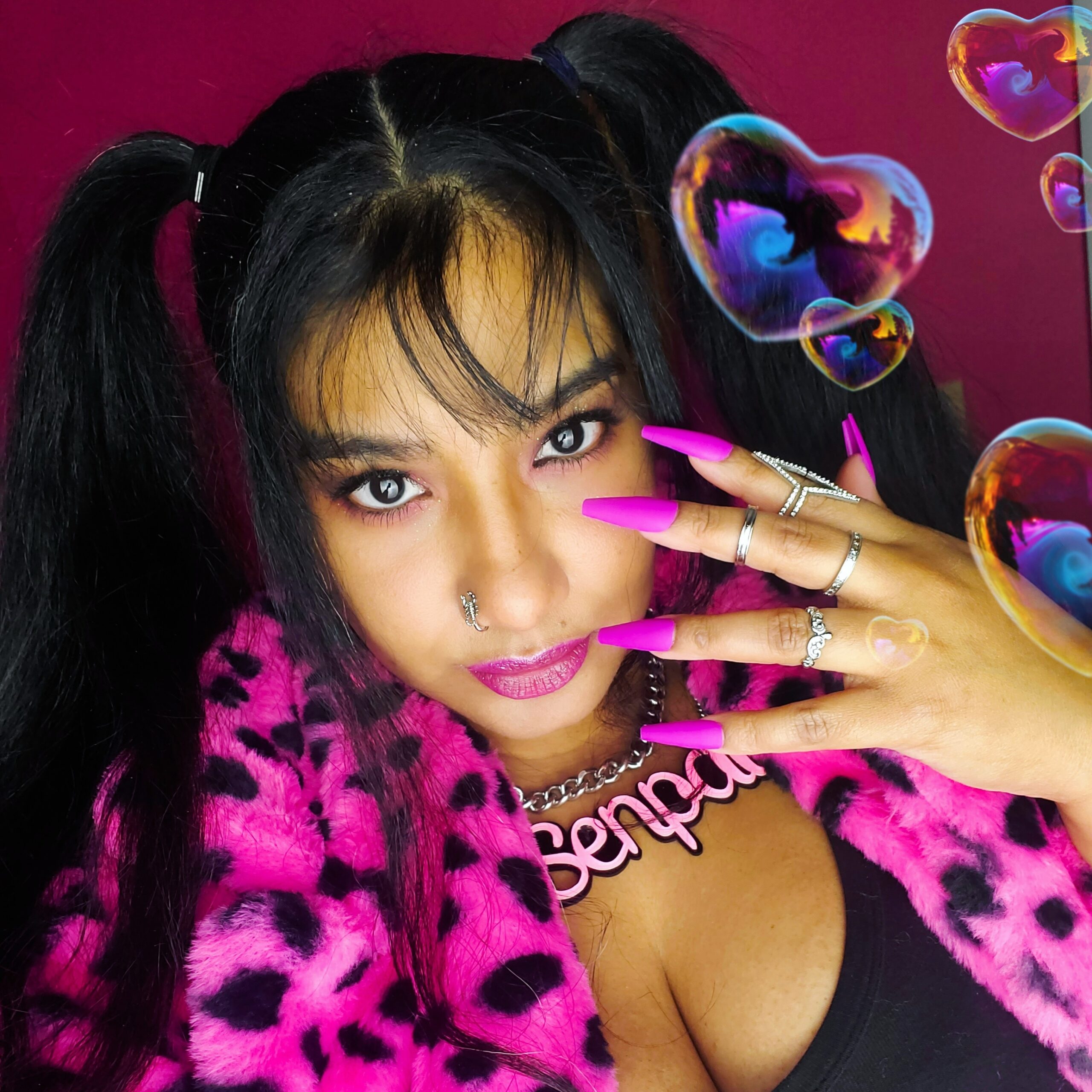 April Jay is a style and travel content creator who loves sewing, Buffy The Vampire Slayer and rocking out to One OK Rock.
Follow her on Twitter