I absolutely adore their outfits. They're so stylish and sexy. The western cowboy/Laura Croft outfits worn by the dancers made me chuckle.
Each member played a different character from the movie but with slightly altered names.
______
Her cream lace top with a black harness and black leather fringed shorts was sexy and mature.
And of course she's going to give you some sexy dance moves.
Can we say how AMAZING this drawn on trench coat is? Oh MY GOSH.
Her eye patch is right on and her dangling from the ceiling is one of my favorite scenes from the video.
Can I just say how convincing Narsha is Japanese? She a gorgeous woman that can cater to any character. LOVE her. And the photo below is of her giving us the bird. (ahaha). Not really though.
Her black lace peep front top with gold jewelry and hot pants is to die for!
Don't mess with my girl with a gun!
The other characters have direct references to their characters except for this one. Vernita Green played by Vivica A. Fox was trained in knife and hand to hand combat but in the video Miyro's character totes a gun so I don't think this character was really used.
Her hot pants and gun strap and harness go perfectly with the concept. This is an outfit that can be worn by a regular person! Not too extreme.
So in the end the gals kill themselves in an epic heated battle.
But not before they do some sexy choreography.
How are you feeling Brown Eyed Girls new bold comeback Kill Bill? Love the clothes? Let me know in the comments!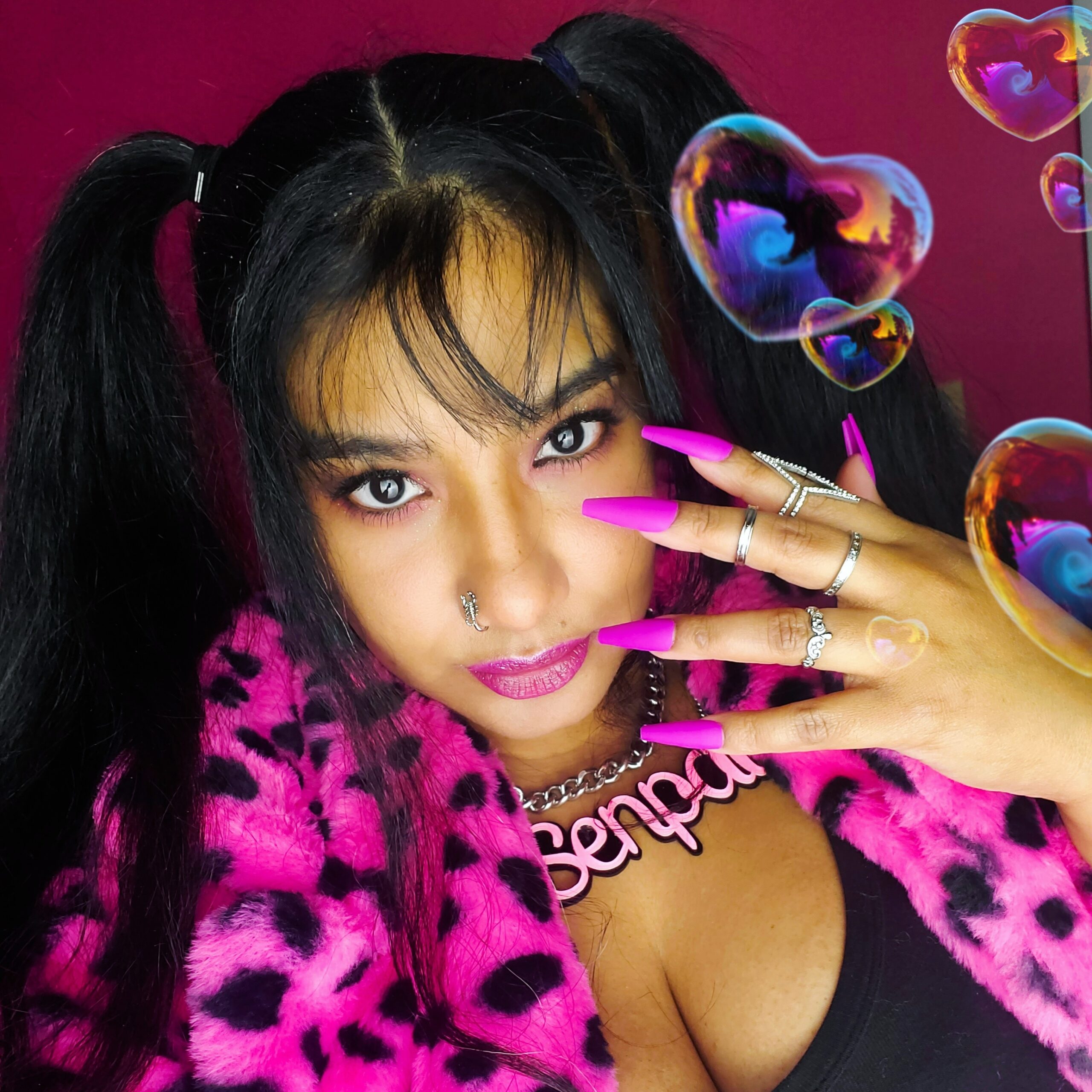 April Jay is a style and travel content creator who loves sewing, Buffy The Vampire Slayer and rocking out to One OK Rock.
Follow her on Twitter