HAPPY NEW YEAR!!!!!
I hope you all were able to bring in the new year with your loved ones!
I traveled to Seoul this weekend to bring in the New Year. I thought I would spend it alone buy lo and behold someone I interacted with on the Cloud USA and various others emailed me and was like "Hey lets hang out!" I was happy I didn't have to spend New Years alone! Reese has lived in Seoul for 2 years so she took me to some great restaurants and great places to visit. I got to see the SM Town and JYP buildings!! I will post about that in the next post!
Also it the YEAR OF THE BLUE DRAGON!!! So this year is VERY SPECIAL. I'm born in 1988 so my sign is the DRAGON!!!
Reese and I started out the evening going to some amazing restaurants. The first was a Japanese restaurant called TERIYAKI in COEX Mall. I had Pollack, Oudon Soup and Maki while she ordered Shrimp Sushi.
After a few more hours we to a 24 hour cafe restaurant. The general manager was Italian and we chatted it up with him. Before we left he treated us to a free carrot cake dessert!!! This is what happens when two SISTAS travel Seoul……FREE FOOD!
We also had the MOST AMAZING WINE IN THE WORLD FROM ITALY. I was called Arione Prosecco. Every time I stirred it the flavor was different. Quite amazing.
The Pizza was light and airy. Best Pizza I've ever had.
______________
After a night traveling to the SM and JYP buildings and checking out Seoul's Rodeo Drive we ended 2011 and started 2012 at a Buddhist Temple down the street from our hotel.
When we first entered, we had the choice to bow to these Buddhist idol statues but I choose not to because I am a Christian. The temples were beautiful and when everyone was told to pray I bowed my head and prayed to my Heavenly Father in Heaven. 🙂 Traveling overseas you are exposed to a lot of different things but it is very easy to experience different religions and cultures and still have respect for them without compromising your own beliefs and morals.
The gift shop at the Temple. I bought a black beaded bracelet with my Dragon sign on it.
It's also traditional to buy a Lotus shaped candle and write your wish on it. That's my name in Korean on the top! Also that's NOT the BAD swastika sign. It's the actual correct and innocent form that was used by the Buddhist before Hitler reversed the sign and gave a it horrible meaning.
The Buddhist ladies getting ready to perform a traditional Buddhist dance.
Resee and I after the long night cheesing for the camera!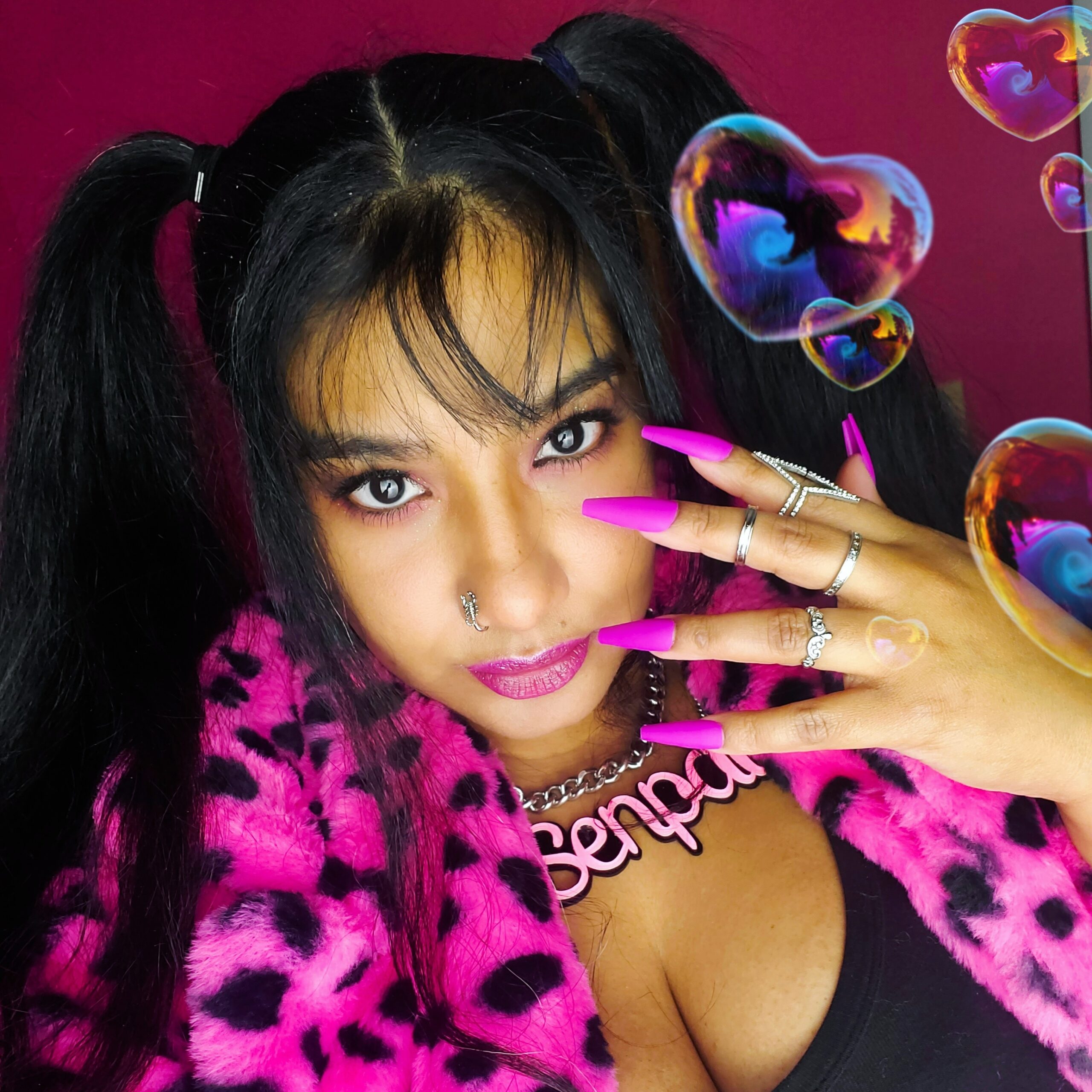 April Jay is a style and travel content creator who loves sewing, Buffy The Vampire Slayer and rocking out to One OK Rock.
Follow her on Twitter