"つけまつける" is the title (romanized as "Tsukematsukeru") which means false eyelashes. As you can see in the video, false lashes are everywhere, even on her boobs. The huge eyelashes in the middle of a pair of hands in the background really freaked me out the way the eyeballs did in the "PonPonPon" video. Freaky or not it's pretty epic!
I can't get over the amazing dancing lions. They had my attention from the very start but as soon as Kyary started dancing like the cute Harajuku girl she is, my attention went straight to her. The lions reminded me of "The Wizard of Oz." Or maybe more "The Wiz" with Michael Jackson and Diana Ross because the person who played The Lion in that movie was a boogying animal!
I REALLY admire the detailing in this rabbit-in-the-hole/intergalactic storybook video. From strategically placed rhinestones in the scenery, or her over sized polyester pink bow, to her intricate Kawaii nails (one of her nails has a person's face on it), Kyary Pamyu Pamyu has her stuff together. It's good to know there are artists out there who aren't afraid to create their own fashion pathway and not care who understands it or not.
Thank you Kyary. MOSHI MOSHI HARAJUKU!
Her second album will be released this January.
Check out my review of the video!
Credit:
helloiugo.wordpress
aflyvariety.com
supermerlion.com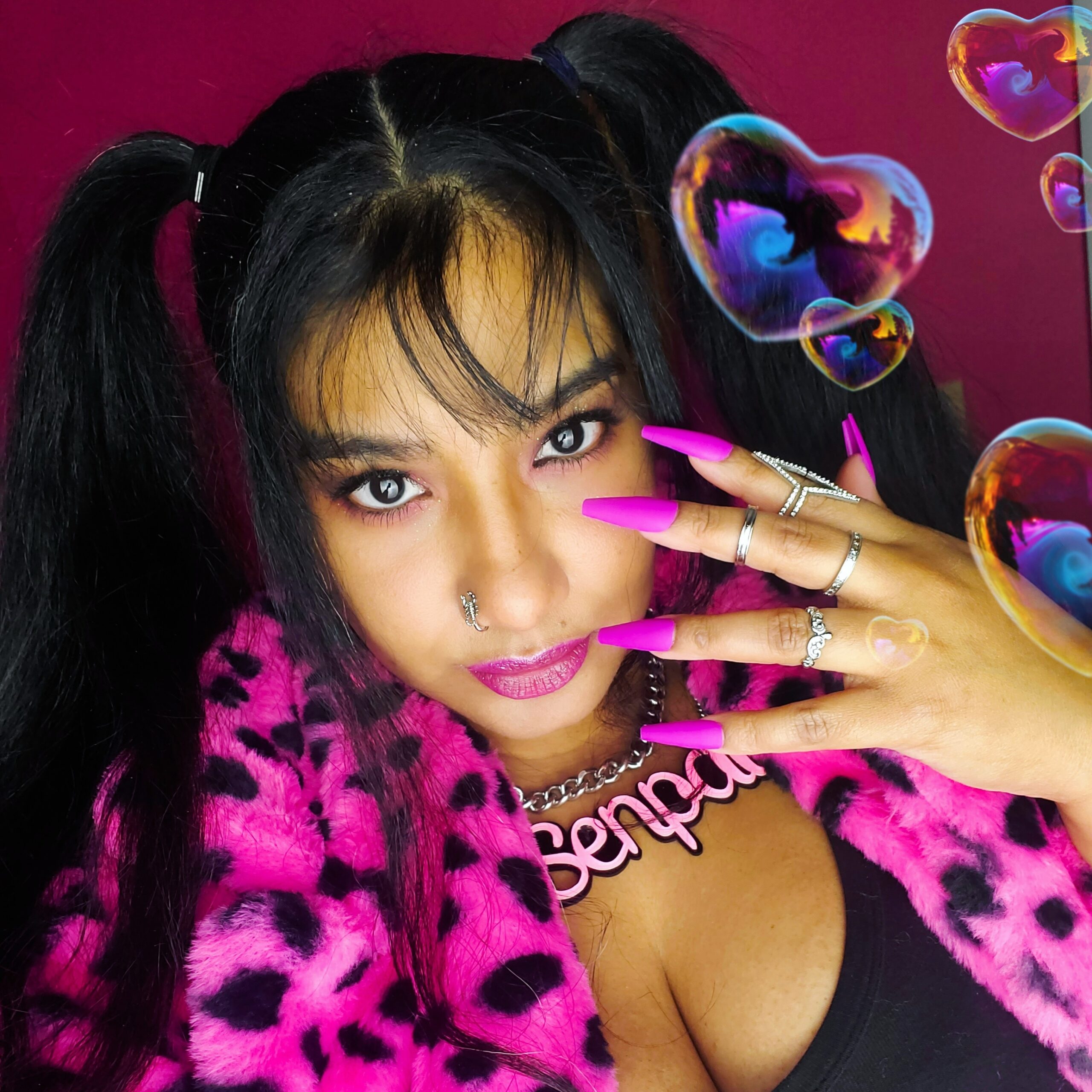 April Jay is a style and travel content creator who loves sewing, Buffy The Vampire Slayer and rocking out to One OK Rock.
Follow her on Twitter