The Kpop Queens are BACK and they DID NOT disappoint. I got my IATB 2.0 and some fabulous English phrases so I'm totally satisfied but let's go through the album together shall we?

Here's my IATB 2.0! This was all I was asking for. I got it. I am now content.
Apart from that, the song if fun and flirty. And I absolutely love the ending "Nolza hey hey hey Nolza!" (Nolza means "let's play" in Korean.) I think it'll be the new 2NE1 chant.
Best Part
"They love me cuz I'm hot, they love me cuz I'm cold, they love me cuz I'm ill, they love me cuz I kill!"
I was nervous since people said this song had a reggae sound. I didn't want it to sound like FIL but fortunately it's completely different. It's hype but also chill. It makes me wanna do the body roll when CL says "Come Back Homeeee." And Minzy's vocals on this song was quite amazing.
Best Lyric – Dara
"Come baby baby Come come baby, come baby baby come come baby."
(It reminds me of Andre 3000's lyrics from Hey Ya "Don't wanna meet your daddy, just want you in my Caddy, don't want to meet your mama, just want to make you *****.)
"Gotta be You is really fun and chill. It reminds me of the summertime which desperately needs to come soon. One thing to point out is I've seemed to be more of a fan of 2Ne1's fast songs than slow ones. BUT the slow jamz on this album are SOLID GOLD. Though the lyrics are vulnerable it's relatable but doesn't take away from fierce. They're just now discussing what women their age are going through. LOVE IT.
Best Lyric
It ain't over til it's over, it ain't over til it;s over"
"I'm okay, even if hurt, in front of my love I'm desperado"
If I Were You (살아 봤으면해)
Lyrics
The chorus in "If I Were You" reels the listener in and takes them on an emotional roller coaster. The versus build us up in anticipation while CL's raspy cry tugs at what's left of our sanity as the vulnerable ending sends chills down our spines.
This isn't just regular Kpop, it's emotional thought provoking music.
Best Lyric – Cㅣ's ending
"네가 나로 살아봤으면 (I wish I could love you)
내가 너로 살아봤으면 (I wish you would love me)
단 하루라도 느껴봤으면 (I wish we could be with each other just for one day)
널 후회없이 보내 줄 수 있게" (So that I can leave you without regretting it)
Good To You (착한 여자)
Lyrics
The GD/Teddy written track is full of questions like "Why do good girls like bad boys" and "why do bad girls like bad boys?" You know what, that a good damn question! The simple piano background also gives the song a realness.
Best lyrics

"I'm imprisoned in this deep sadness
Swallowing m tears alone
Why did it have to be me?
Why did you do that?
Why am I the only one in pain?"
Mental Breakdown (멘붕)
Lyrics
This song definitely goes hard on the paint. I've read were a lot of people seem to like this a lot more than "The Baddest Female." I honestly think it's because TBF's video was such a disappointment that a lot of folks felt the song was too. Though this is hard hitting and Nicki Minaj-ish I prefer TBF. But I enjoy BOTH so that's all that matters! And cheers to Cl writing this getting those composer credits and checks! Holla at me girl! And did I hear some TOP "Doom Dada" in the background?
Best Lyrics

"How beautiful is this life?
How painful is this life?"
"I'll make it explode like a double nosebleed
Messed up hair and varnished eyes
Mental breakdown, mission accomplished."
Happy
Lyrics
I'll admit, I hated this song at first. It's just one of those overly used feel good about yourself songs every artist has on their album. BUT after about 20 listens I finally warmed up to it. And since it's going to get a video I might as well like it now because after I see the MV I'll unconsciously begin to like it ANYWAY.
Best Lyrics
"Be happy forget me
I hope you're H A P P Y
Be happy and forget me
I wish you're H A P P Y"
Now scream has ALWAYS been in my top 5 of favorite 2NE1 songs so to hear it was getting a Korean version made me excited! Though I was leery because I liked the Japanese version so much I was scared the Korean version wouldn't fair well. But my worry was in vain because it is AWESOME. And Minzy is F I E R C E!
Best Lyrics – Minzy
"Why you keep callin me hunny?"
2NE1 and R&B mix like milk and cornbread! Smooth and delicious! Bom's vocals are quite alluring on this track while it also showcases Minzy and Dara's sweet crooning. And CL's speech at the end reminds me of Janet Jackson's "That's The Way Love Goes" s soulful and REAL!
Best Lyrics – CL
"When I look into your eyes, you set me free
Just look look into my eyes, I'll let you see everything
We don't need anything in our secret world
Nobodys invited
its just you and me, always"
Come Back Home (Unplugged)
It's crazy how different a song can feel and sound by making it acoustic. I also enjoyed how it showcased each ladies voice beautifully. I prefer CL's singing than rapping so I enjoyed this one very much so.
Overall this album was what I had been waiting for. Though it is different from their first two albums (only one fast song, much more vulnerability in the lyrics, r&b jams) it doesn't push me away. I'm totally okay with artists changing and evolving their music. And the ladies are older, finding love, going through things in their life and need a place to express those things. Crush is where it's at.
Thank you for this album 2NE1.
1. Crushing all the nay sayers and doubters that 2NE1 couldn't evolve
musically.
2. Dealing with crushes in ones life from heartbreak and disappointments.
Order Here

2NE1 New Album – Crush (Pink Version) + Poster in Tube
YouTube: Kpop MarTube Hot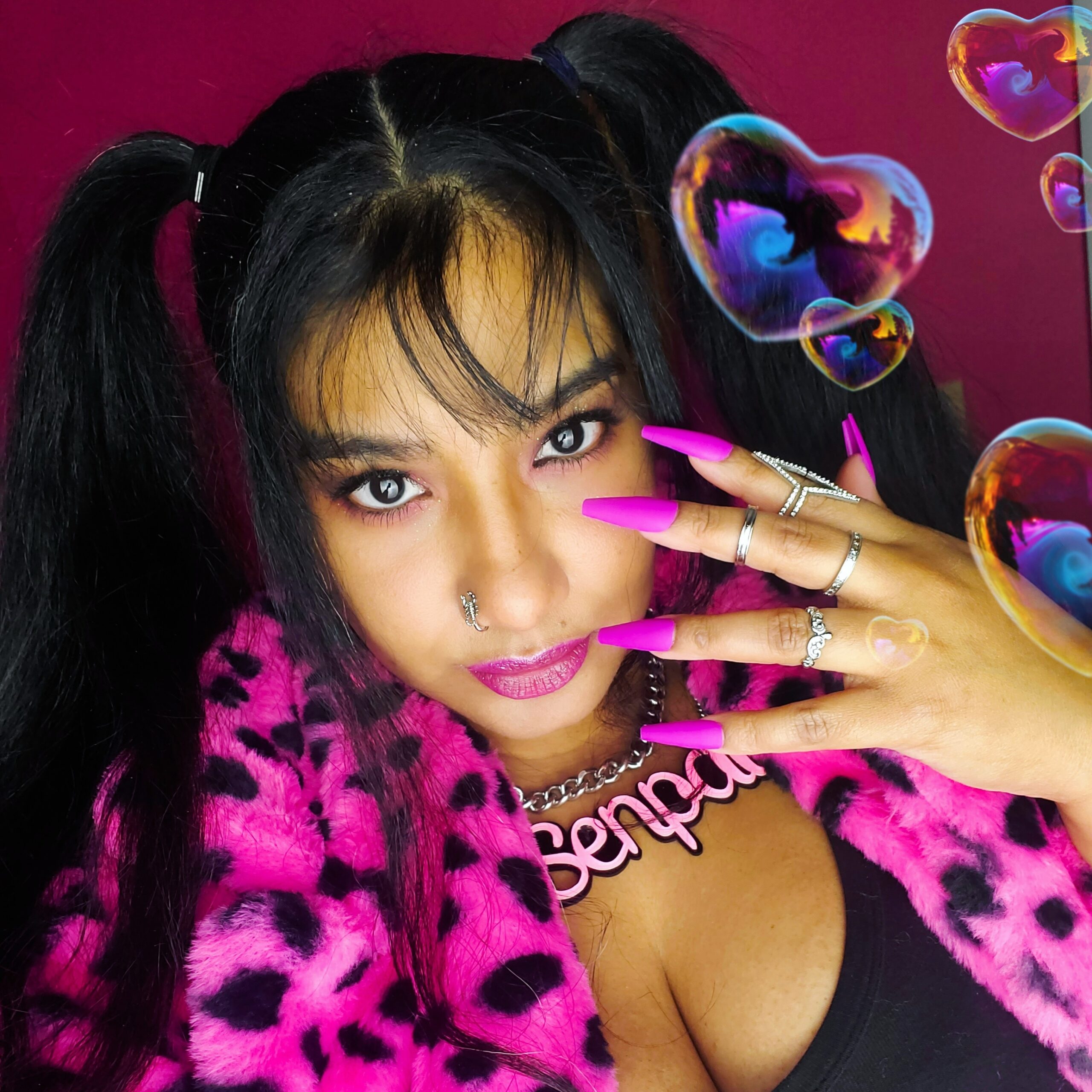 April Jay is a style and travel content creator who loves sewing, Buffy The Vampire Slayer and rocking out to One OK Rock.
Follow her on Twitter