So I'm off to Seoul this weekend for the Gangnam Fashion Festival. I'm so excited. Rain is also doing his
VERY LAST CONCERT
there before he enters the army on Tuesday, so it's definitely going to be an emotional event for real. I promise to not let my phone die! I think I can find a Korean charger for the actual camera I do have. If I can buy one I'll be the MOST HAPPIEST WOMAN IN THE WORLD because I'll be able to take
MY OWN PICTURES AND VIDEO OF RAIN
. How awesome right? And as Ludacris would say I'm "knocking some bows" to get my tail RIGHT IN THE FREAKING FRONT OF THE STAGE. I don't care how long I have to wait in line or how long I have to stand. NO ONE is coming between me and Rain THIS TIME! And with this being a free concert I can push folks out the way! hahaha Anywho I wanted to do a post before I left for the weekend. (It's 1 am on Saturday here in Korea.)
Have a great weekend everyone!
This was my lunch for the day but it was too spicy so I gave it to a random student in my school.
A cool picture I took by accident on my way home from work.
A lamp shop?
I bought the polka dot bag for a birthday present for one of my students. Only $2!
The girly isle at Home Plus.
Hello Kitty reigns as Head B.I.C. out here. And she wears her crown well.
So folks open packages and leave them hanging out here too? I thought that was only in America!

Actual Kpop CD's IN KOREA. Not in a Koreatown in America but ACTUALLY in Korea. Freaking awesome! But dang they're expensive out here too! About $14 for Kara and $13 for Miss A isn't too bad but $16 for Super Junior is ridiculous!
They're still selling 2pm's old CD? And isn't that Girls Generation CD the one from "Run Devil Run?" Maybe I'm wrong but I'm not a Sone (Girls Generations Fans Name) so I WOULDN'T KNOW ANYWAY! Loving Big Bang though. Did you all know that GDragon smokes weed? Funny!
Adios!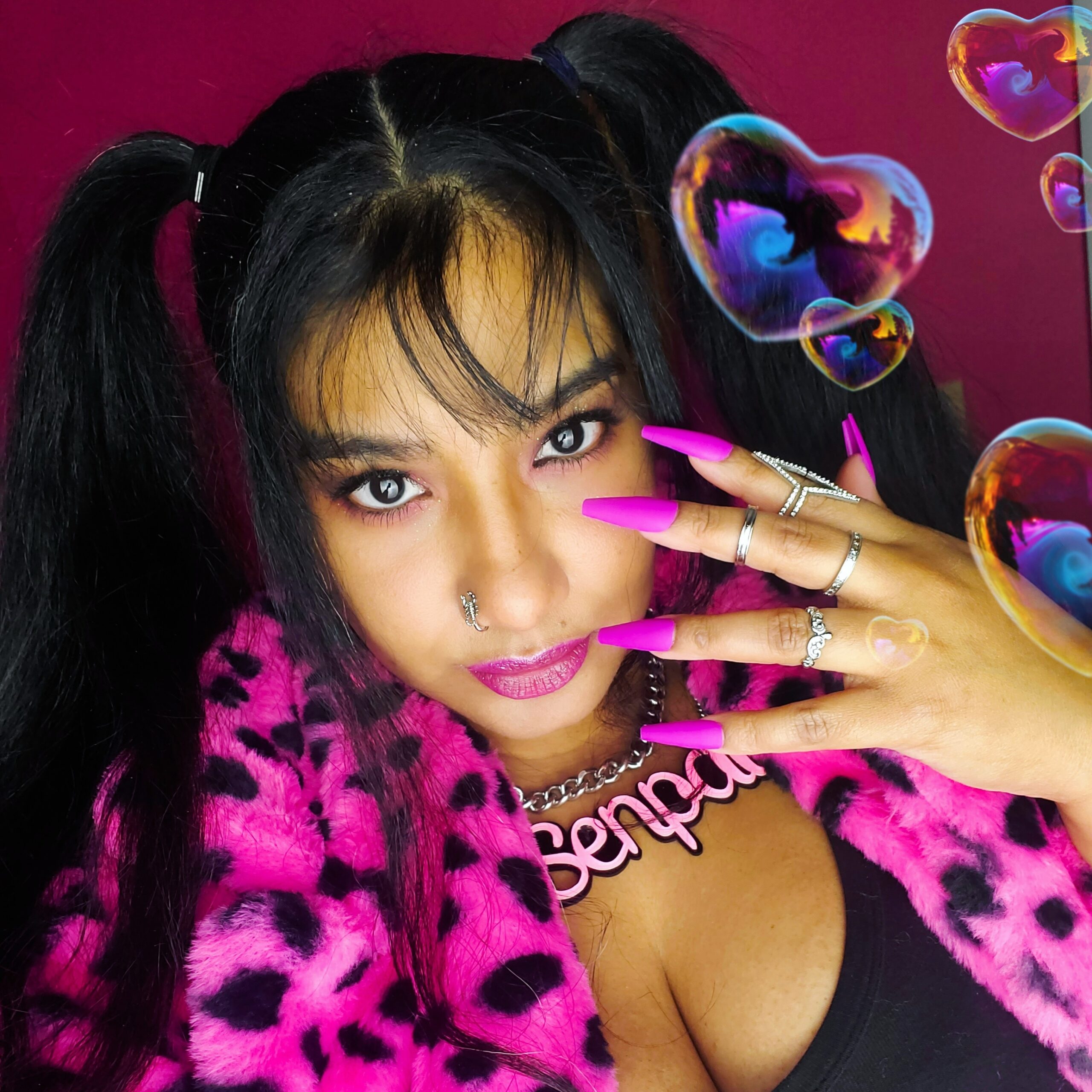 April Jay is a style and travel content creator who loves sewing, Buffy The Vampire Slayer and rocking out to One OK Rock.
Follow her on Twitter